How to Find a Fairy in Ireland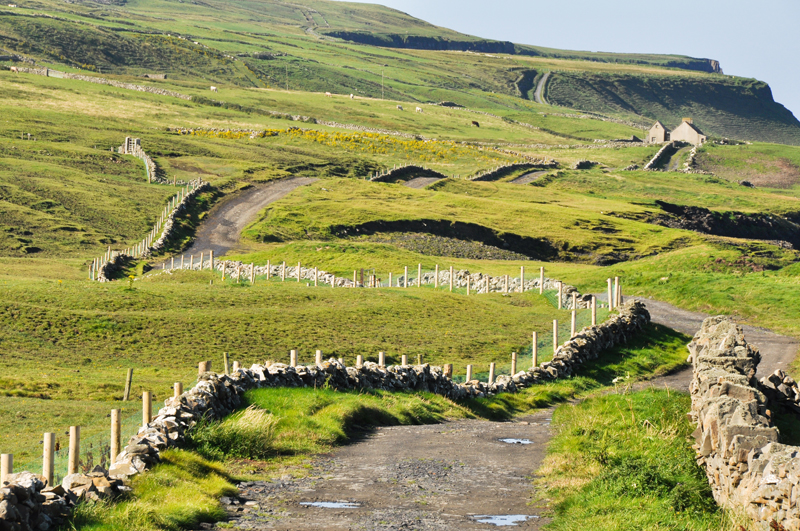 It makes no difference whether or not you believe in fairies. They are not dependent upon your faith in their existence for them to exist. Sometimes referred to as earth elementals, fairies are basically vibrant and potent nature spirits. So to find a fairy in Ireland, first you need to get out in nature. You will need to get out of your car and take a walk.

Technically, there are three kinds of Irish earth elemental – dryads, sylphs and undines. These are spirits of the trees, air and water. While many people tend to think of the fairies as mischievous leprechauns, you are more likely to encounter fairies in their earth elemental form.

The best fairy hunting grounds are to be found where you can find trees, fresh air and water. Glens are a good bet since they have some of the freshest air on the planet, streams rushing over rocks and cascading falls, as well as, many tree species, mosses, and wildflowers galore. W. B. Yeats' was inspired by Leitrim's Glencar to write his poem "The Stolen Child." This poem narrates the legend of the changeling, where the fairies steal a healthy human child and leave a still, inanimate effigy of the child in its stead.

But most woodland fairies are a gentler sort than those who kidnap children, so long as you leave them an offering. They like milk and honey, homemade cake and chocolate. Share a shiny coin with them. If you have a shiny piece of jewellery that goes missing on a walk in the woods, rest assured the fairies fancied it for the toll to walk that trail.

But what of the wee people you see in cartoons? Well, I cannot say I have ever seen one. I do know young people who have walked in lonely country lanes with no houses who have heard the fairies play a tune on a tin whistle. I have seen the ghostly lights of the will o'the wisp myself while crossing moorland near midnight. A local historian was sure he saw an aged, wee fairy woman one night up on the Cavan Burren; in an instant he realized that it was a hare standing on its hind legs. Once driving along a Cork road I asked my husband to slow for a hitchhiker. As he braked to offer a lift, it turned out it was a heron on the road's verge!

But that is the thing about fairies. They are known as skin turners or shape shifters. One minute you see a creature with recognizable human, if diminutive, features; in a flash, you see an animal. In northwest Ireland there are legends of a fairy water horse that as a handsome man lures young women to their deaths when he plunges into the underworld beneath the lough. Whenever I see an animal out of place, so to speak, like a dragonfly away from water, I take it as a sign that the fairies are making themselves known to me.

Ireland has many sites associated with fairy habitation. If you see a solitary tree in the middle of field, that is a fairy tree. Very often they are hawthorns, a species that is thought to be a fairy favorite. While walking in woodlands in autumn you may see a ring of mushrooms growing. These are known as fairy rings, the scene for fairy dances and revelries. There are also fairy forts, or raths, raised earthen mounds in fields or hills. Very often hawthorn bushes will ring around the mound. Native Irish know that it is bad luck to interfere with these places or trees. Stories of accidents befalling those sent to cut a fairy tree or to level a fairy fort abound. I personally know a man in Galway who was sent on a job with his JCB digger. He did not know that the land was a fairy fort. But as he began the job not only did the mechanical apparatus seize up, so did his limbs! He had to be lifted out of the digger's cabin. Needless to say, he declined the contract. There was no lasting damage to him or his machine once they were both hauled away from the fairy fort.

So you see, you need not believe in fairies, or know that you are crossing their land for their power to be felt. Needless to say, if you encounter a fairy in Ireland make sure to offer them something sweet or shiny and they will behave kindly towards you.




Related Articles
Editor's Picks Articles
Top Ten Articles
Previous Features
Site Map





Content copyright © 2022 by Bee Smith. All rights reserved.
This content was written by Bee Smith. If you wish to use this content in any manner, you need written permission. Contact Bee Smith for details.