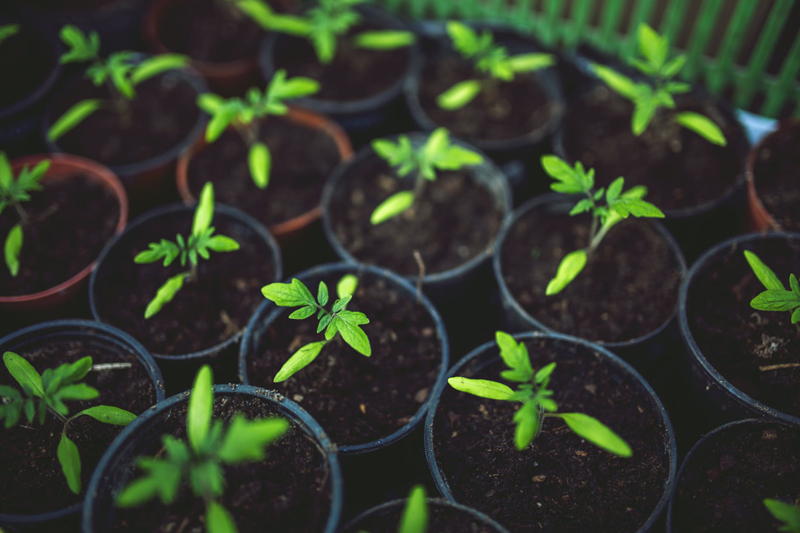 Since it is the New Year have we all made our resolutions yet? If so, what have you decided? If you have resolved for more organization in your gardening plans, here are a few tips that may help you. Get a tablet, pen and all those gardening catalogs and begin.

Garden Catalog Planning

Now is the time to begin looking through those gardening books and deciding what to plant for your next garden. A good way to do this is to take up one magazine. As you look through it, write down the different varieties of vegetables, flowers or herbs you want to try. Keep these all on separate pages for easy reference. If you write down the plants name, the magazines name, page number, price and how many seeds you get for that price, you can compare between the different companies. This will help you to find the better bargain. At the top or bottom of your page, you can list the postage and handling fees that that particular company charges. This will give you a good head start on your garden planning project. By writing down a list in this way will help you find that plant you saw easily.

Time to Think About Starting Plants Indoors

We are rapidly coming to the time when we have to think about starting our plants indoors. This will give them a head start on growing. By starting your own, you know exactly what you have done to the seeds, soil and plants. Some plants you buy in the stores or nurseries have had numerous insecticides sprayed on them. They have had shots of fertilizers so they can grow at a faster rate. In addition, some had something fed to them that will keep them from growing too big. Growing your own seedlings allows you to use your choice of organic products. You can fertilize when the plants need and not because they have to be big in order to sell. You will know what kind of root system they have. Some nursery plants have a great top growth, but there are really no roots to sustain the plant for very long. Unfortunately, you do not find this out until you bring the plant home and stick it in the ground.

Check Last Year's Journal

Another idea is to check last year's journal. See which plants did the best for you and which ones you want to replace with a different variety. You can make a page listing the plants you do not want to try again. This is also a good time to jot down how you want your garden rows arranged this year. Remember to alternate your plant rows to keep down the bug and disease problems. Cold winter months do not kill many of these problems, because they stay alive.

Problem Area Ideas

If you have a problem area in your yard, look through the catalogs to find plants for that spot. Write a heading like "Plants for Shade" and then list the available plants that would work and you want in the garden. Later, you can go back through and make your final choices.

By making several lists in a tablet, you will be ahead of many gardeners who wait until the stores are beginning to sell plants. Why spend precious time doing that when you could be out getting your garden ready and planted.


Related Articles
Editor's Picks Articles
Top Ten Articles
Previous Features
Site Map





Content copyright © 2019 by Gail Delaney. All rights reserved.
This content was written by Gail Delaney. If you wish to use this content in any manner, you need written permission. Contact Gail Delaney for details.