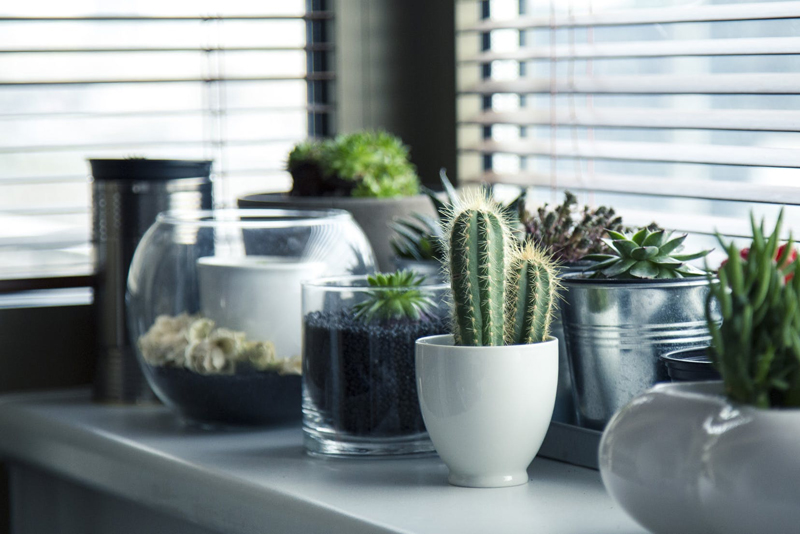 Wandering Jew or Inch Plant refers to many different plants in the family Commelinaceae. Several creeping varieties of the genus Tradescantia are included as well as Gibasis geniculata, better known as Tahitian Bridal Veil.

Inch Plants have ovate leaves alternating along the length of their stems which quickly become vines that cascade over the sides of hanging baskets. The leaves can be variegated or solid colored and are usually green, silver, cream or purple. The purple variety is commonly referred to as Purple Heart. There is a furry Wandering Jew, as well, known as White Velvet or Hairy Wandering Jew.

These interesting plants have pretty tri-petaled flowers that are either pinkish-purple or white, depending on the species. Tahitian Bridal Veil, for instance, has very small white flowers that give a beautiful airy effect when in bloom. Purple Heart and White Velvet both have the pretty violet colored flowers.

Wandering Jew is a popular plant because not only is it very pretty, it is also simple to care for and even simpler to propagate and share. Hanging baskets are best when growing these because they tend to get very bushy and heavy. They look great draped over the side of a basket and will grow into an attractive rounded form as they mature.

The watering needs of Wandering Jew aren't very demanding. As long as the plant is kept neither sopping wet nor bone dry, it's happy. I recommend watering when the soil has become dry a half inch to an inch down. Take note of the weight of the basket when you take it down. With time, you will be able to tell from the weight whether the plant needs to be watered.

Fertilization can be done once a month with a water soluble fertilizer. I recommend Miracle Gro's All Purpose Plant food, or any fertilizer that contains both macronutrients and micronutrients. You can find out whether you fertilizer contains micronutrients by checking the label.

Wandering Jews dislike direct sunlight, preferring bright shade. The brighter the space you hang it, the more flowers you will get on your plant; just be careful to avoid scorching leaves with hot midday sun! Placing it near a northern window or set back from the window with any other exposure is good.

To encourage your plant to take a nice, round, bushy shape, prune it often. Every snip you give it will encourage new growth and branching. Don't be afraid to prune. If you don't prune, your plant may end up looking scraggly and sick. Plus, every clipping you take can be stuck in pots of moist, well drained media to begin new plants. No rooting hormone is required. After a few weeks you should begin to notice new growth…on your old plant and your new one!

This site needs an editor - click to learn more!

You Should Also Read:
Houseplants Newsletter




Related Articles
Editor's Picks Articles
Top Ten Articles
Previous Features
Site Map





Content copyright © 2022 by Lisa Beth Voldeck. All rights reserved.
This content was written by Lisa Beth Voldeck. If you wish to use this content in any manner, you need written permission. Contact BellaOnline Administration for details.