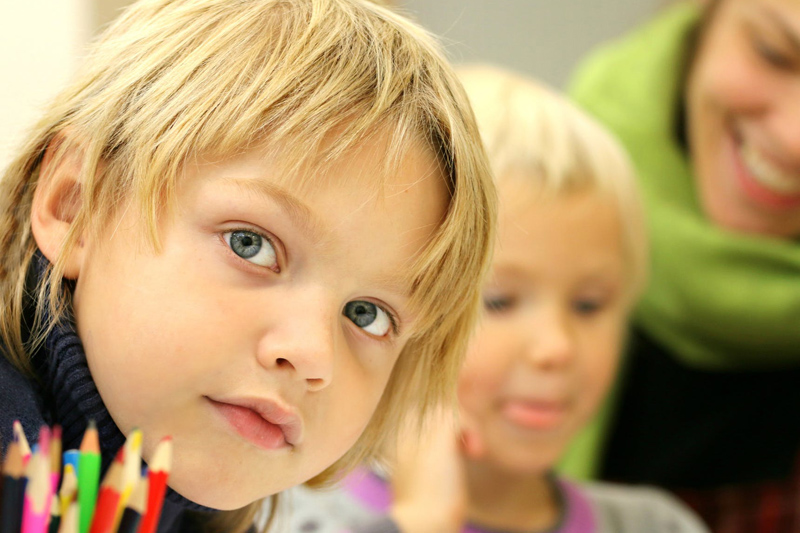 With the heat of the summer months around the beach is a wonderful escape for the preschool crowd. Have some fun singing these ocean themed rhymes with your preschooler today. They are easy to learn and act out, and are set to familiar nursery rhymes!

Swish Swish Blue Fish to the tune of Baa Baa Black Sheep

Swish swish blue fish,
Have you any scales?
Yes, sir, yes, sir,
I also have a tail;
I like to swim,
I like to play,
I live in the blue sea
Each and every day.

Fishy Fishy Swim to Me to the tune of Cobbler Cobbler Mend My Shoe

Fishy, Fishy,
Swim to Me,
Swim right over in the sea.
Swim to the left,
And swim right, too
Swimming is fun for me and you!

Joey Had a Little Clam to the tune of Mary Had a Little Lamb

Joey had a little clam,
little clam, little clam,
Joey had a little clam,
It's shell was striped with blue.
And everywhere that Joey went
Joey went, Joey went,
Everywhere that Joey went,
The clam did follow too.
He took the clam to school
one day,
School one day, school one day,
He took the clam to school one day
and dropped it in the pool.

Swim Around the Ocean to the tune of Ring Around the Rosey

Swim around the ocean,
A lot of commotion,
Coral coral,
We all swim around.

Hey Little Crab to the tune of Hey Diddle Diddle

Hey little crab,
Hard to nab,
The crab crawled over the sand.
The blue whale laughed,
To see such fun
And the crab ran away to the land.

Long Slippery Eel to the tune of Old King Cole

Long Slippery Eel
Was was friends with a seal,
And a kind sea creature was he.
He swam to the fish,
He swam to the whale,
And he even swam over to me!

To add an educational aspect to these songs learn about the sea creatures in the rhymes, like the fish, whale, crab and eel. Visit the ocean, too, and explore firsthand the wonderful creatures in the sea.

Here are some amazing ocean and beach themed books to enjoy with your preschool children. They will enjoy the colorful pictures, whimsical beach themes and educational information.





Related Articles
Editor's Picks Articles
Top Ten Articles
Previous Features
Site Map





Content copyright © 2018 by Alissa Moy. All rights reserved.
This content was written by Alissa Moy. If you wish to use this content in any manner, you need written permission. Contact Amy Tradewell for details.