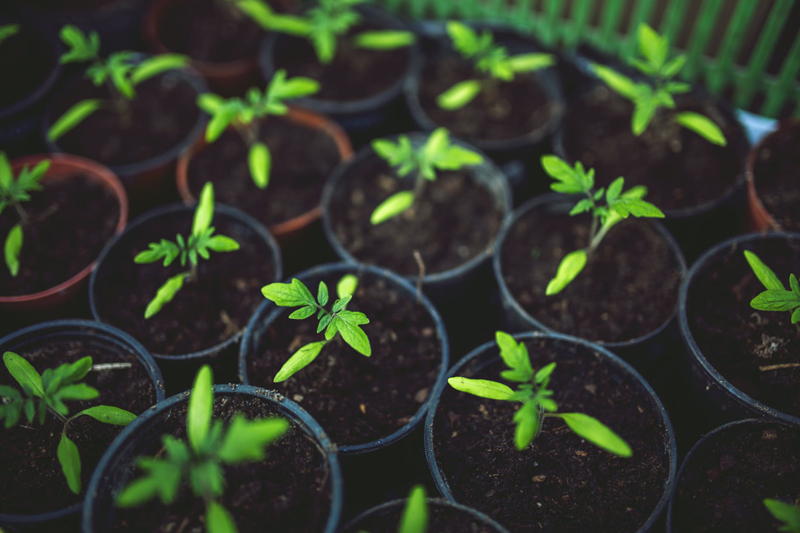 Many people grow their own horseradish. I think there is a jar of it somewhere in my refrigerator. If you grow your own, you will never want to buy the store variety again. Home grown has more zip and zing.

How to Grow

To grow your own horseradish isn't difficult. In fact, it is one of the easiest plants to grow. It is hardy to zone three in the US. Two varieties that is widely available. One is the common horseradish. The leaves are crinkles and broad. The Bohemian has smooth, narrow leaves. This variety is disease resistant.

The horseradish plant loves the sunshine, but it will still grow all right if it has some shade during the day. As for soil, this plant is not fussy about that. The only kind that will give the horseradish any problem is soil that remains soggy wet for long periods.


How to Plant

To plant, simply cut off the top third of the root. Save the top portion to use in your cooking and plant the bottom portion in the ground. Dig a hole twelve inches deep and add some compost to the hole. To place the root into the hole, slant it at a 45-degree angle. The top should be two inches below the top of the ground. Plant the roots thirty inches apart.

Growing

Really, the horseradish is a simple plant to grow. After you plant your root, give it a drink of water. That is all there is to it. After it starts to grow, simply water once a week if it doesn't rain. Otherwise, Mother Nature will take care of it and help it grow. You can mulch around the top if you want to help keep in the moisture.

Wait One Year

After your horseradish plant has been growing for one year. Better yet, some recommend waiting until after the frost to dig up your horseradish. Carefully dig up the soil around the main root, wash and store. Horseradish will keep in a perforated bag, in the vegetable bin in your refrigerator for three months.

Problems of Spreading

If you don't want the horseradish to spread beyond its boundaries, then it is a good idea to remove the entire root and branches. Then, simply plant the number of plants you need. Do not till up your horseradish section thinking that you will destroy it. This won't work, as you will just be replanting it again. The same holds true if you add any of the horseradish roots to your compost pile.

How to Use

Peel three to four inches of skin off one end of the horseradish. Cut them into half-inch cubes. Drop these chunks into a blender or food processor. Then add ¼ cup of water and a bit of crushed ice. Turn on the blender and grind to a fine paste. If you don't have a blender or food processor, you can grate the root on a grater, but you will need to take some precautions. The fumes given off from the horseradish are harsh. If you are going to grate it by hand, you should do this in a well-ventilated area, or outdoors.



Related Articles
Editor's Picks Articles
Top Ten Articles
Previous Features
Site Map





Content copyright © 2019 by Gail Delaney. All rights reserved.
This content was written by Gail Delaney. If you wish to use this content in any manner, you need written permission. Contact Gail Delaney for details.