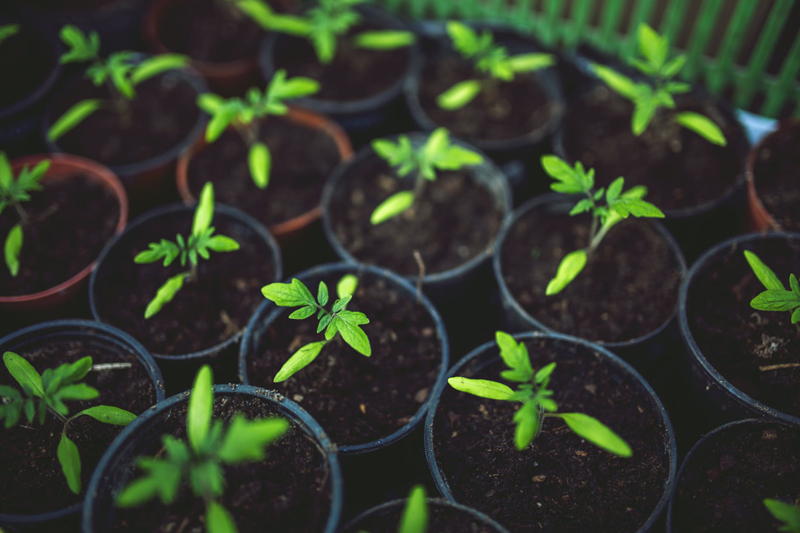 There are some tools that every gardener must have. Quality tools are an essential part of any garden. This is not the time to buy cheap tools. If you do, both you and your garden will suffer. Pruners need to be sharp or they will injure the plants and allow disease and bugs to enter. Garden forks that bend or the handle breaks off will only lead to frustration. Here is a list of must have tools to keep you and your garden happy.

Hoes

This tool chops out weeds in the garden. It also helps to cultivate the topsoil. By using a hoe, you can eliminate most of the bending over or squatting down to pull weeds by hand. You can also weed around each plant with ease. There are several different styles, but for most gardens, buying a simple hoe is the best investment. Test some out by holding one and finding out how it feels in your hands.

Digging Tools

There are three different digging tools that are important to almost every gardener. A spade is narrower and longer than the shovel. This tool is useful for digging out trees, bushes or other plants that have long reaching roots. They are also useful for turning the soil of new gardens. Two other useful digging tools are the shovel and garden fork. I like the garden fork for digging in new ground. You can use the tines to break up dirt clods. A shovel works well for scooping dirt or compost. It also works well for digging up smaller plants as you can dig the plant out and keep the soil intact around the root ball. In choosing the right tool, make sure you can use them comfortably. They should be lightweight, but strong. The handles are usually D-shaped. Check to make sure that the length of the shaft is right for you.

Rakes

There are two different kinds of rakes. One is the leaf rake. The times are made of light metal and the head is fan shaped. This tool to rakes up leaves in the lawn and is lightweight. Although I really don't use this rake, many people say it is the best. I like to use the garden rake. This rake will level out your garden area. It will cultivate and break up the soil, as well as collect stones, sticks, and other debris through out the garden and lawn. The handles that come on rakes are long. This is so you do not have to bend over to rake the lawn or garden. A comfortable height is to have a handle that comes up to your nose. The strongest rake is the ones that have the head made of one single piece of metal. There are cheaper ones where the heads are riveted together, but they will not last as long for the type of jobs you may be doing.

Hand Tools

Hand tools include the hand fork and trowel. Hand forks usually have three prongs and depending on how far apart they are spaced, tell you what job they are most suited in doing. Prongs that are widely spaced are good for weeding. The narrower prongs cultivate the soil. Hand trowels dig holes in the soil. They are the perfect size for smaller plants like the ones you buy in cell packs. They can also dig out weeds. Try to find ones with bright handles. This way, if you leave them in the garden, you will be able to find them.

Pruner

The pruning shears cut off light weight branches that are about 1/2 inch in diameter from shrubs or roses. They also cut the stems for cut flowers. Make sure you find a good quality pruner, because a cheaper one will cut unevenly, or tear the stems or branches you are cutting. This will allow disease and insects to enter and your plants could die. When choosing the right pruner, hold it in your and practice cutting. Does it feel comfortable to you and are they easy to use? Try several to make sure you find the one you like to use. If you have larger branches that need cutting, then you will also need to purchase larger shears, loppers or a saw.

Garden tools need to be kept clean. Store them in a garden shed or garage where they will not be exposed to rain or snow. Wash them after every use and if you have used them to clear away a diseased plant, be sure to disinfect them. If you skip this step, you will transfer the disease on to other parts of your garden.


Related Articles
Editor's Picks Articles
Top Ten Articles
Previous Features
Site Map





Content copyright © 2021 by Gail Delaney. All rights reserved.
This content was written by Gail Delaney. If you wish to use this content in any manner, you need written permission. Contact Gail Delaney for details.