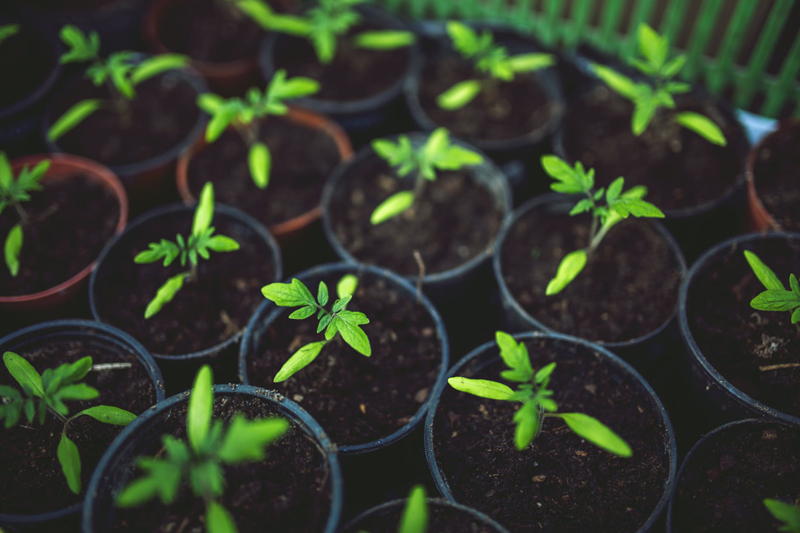 The foundation of a healthy garden is literally and figuratively, the soil. The better the soil, the better your harvest! Most garden centers and nurseries have shelves full of fertilizers and additives promising to make your soil the best it can be. However, there is a better way. Compost! Many gardeners refer to this as black gold, and for good reason. Well-cooked compost is the richest soil you're ever likely to see. It's easy to cook some up and as a bonus; you'll be helping the environment by recycling. Here's how to get started!

First, you'll need a container. This can be anything from some wood frames with wire mesh stretched across them to an old 55-gallon drum with holes drilled in the sides. You can also buy one of the ready-made compost bins available online and in most garden centers. You'll also need a large rake or pitchfork to turn your compost every so often.

Making compost is easy. All you do is simply layer organic materials and soil and keep it moist. Nature will do the rest. The materials will quickly decompose and literally "cook"-the center of a compost pile reaches temps of up to 160 degrees! Every gardener has his or her own perfect recipe, but basically you need a mix of materials that break down slowly and materials that break down quickly. Here's a list of good materials for your compost pile:

Animal manure (from horses, cows, rabbits, or chickens-never use dog or cat droppings!)

Leaves and twigs

Kitchen scraps- (vegetable peelings, eggshells, coffee grinds, fruit cores and rinds-anything but meat products of any kind! Avoid corncobs as well-raccoons love them!)

Bone meal

Wood ashes

Seaweed

Old bulbs

Spent crops, grass clippings (as long as they don't contain any chemicals) and leftovers from pruning

Shredded newspaper (regular newsprint only, no color)

Wood ashes

Materials to Avoid:

Plastic

Magazines, catalogs and colored newsprint (the inks are toxic)

Twigs and other refuse from Black Walnut, Cedar (including animal bedding!), or Eucalyptus, which will inhibit the growth of other plants)

Coal or charcoal ashes (toxic)

Any garden refuse that is diseased, insect infested, or that has been treated with insect or weed killers.

You can use your compost as mulch and for planting, just be sure to use it! A good compost pile doesn't last forever. Eventually it will completely decompose. So be sure to use your black gold and replenish your pile regularly. Believe me you'll be glad you did!



Related Articles
Editor's Picks Articles
Top Ten Articles
Previous Features
Site Map





Content copyright © 2021 by Sue Walsh. All rights reserved.
This content was written by Sue Walsh. If you wish to use this content in any manner, you need written permission. Contact Gail Delaney for details.