Tracing Irish Roots and Shoots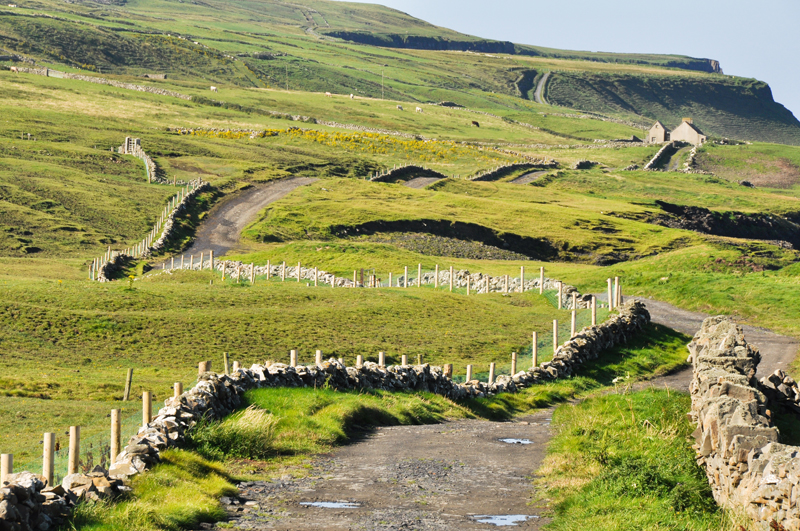 With so many people tracing ancestry to Ireland, there is burgeoning interest in tracing Irish roots and off shoots on many a family tree.

Ireland is an island that has absorbed many incomers from the time of the mythic Tuatha dé Danaan, Formorians and Milesians, all tales recorded in The Book of Invasions. There have been Viking and Norman invaders, as well as, the English and Scots 'planted' in the 17th century. In the 21st century,there has been an influx of people from other EU states, especially from Eastern Europe, as well as, African asylum seekers.

In most people's minds, Ireland is associated with exporting people but there has been a steady inflow and outflow of people for millennia. The peak in inflow in recent times was recorded between 2004-2007. Sadly, that trend has reversed and now many young Irish people are economic migrants once more.

Most of the Irish diaspora dispersed to Canada, the USA, Australia, New Zealand and South Africa. But Bernardo O'Higgins, who fought for Chile's independence from Spanish rule, could trace paternal ancestry to Co. Sligo. You can find a Molly Bloom's Restaurant in Tel Aviv! The outflow of Irish culture has had a global reach. Many who count themselves part of that Irish cultural diaspora find their heart strings tugging on them to come home at some point in their lifetime.

Tracing your Irish roots is easier today as more and more records go online. Although many records were lost during the Irish Civil War in the 1920s, what records remain have been transferred to a digital format. For instance, the Irish Census from 1821-1851 is now available free on www.findmypast.ie. You can also access other genealogical records through the online National Archives records (www.genealogy.nationalarchives.ie.)

But many people get stymied in their online searches because family stories give vague and very general locations. In my own case, a great aunt told me that my paternal great-grandfather had come from Northern Ireland. Yet it is recorded on my grandfather's death certificate that his father was born in New York City! I am sure that many people tracing family ancestors have found that family anecdote and public records do not tally. This can create a dead end on the ancestral trail.

Yet there are ways beyond the ancestry paper trail where you can connect with your Irish cultural heritage. If your family knows which county they hailed from, you can immerse yourself in the Folk Tales series being published by The History Press Ireland. I have recently been reading the excellent Leitrim Folk Tales by my friend, Susie Minto. By connecting with the folk tales of a region, you may pick up various hints that may lead to an emotional connection with your ancestral past.

This also reminds me of an anecdote related in Patricia Monaghan's "Red Haired Girl from the Bog". She was traveling with a friend who was trying to locate a property connected with her family in the past. By sheer serendipity and a chance conversation they found what they were looking for. Again, it did not exactly tally with the information that had been passed down orally.

That is the thing about story, it will always get embroidered and the newest storyteller will have to put their stamp on the telling. The facts may not always be accurate or literally true. My best advice for anyone who is tracing their Irish family roots is to look for what is universally or emotionally true in the story. This may be a vital clue to connecting with a certain place.

The concept of Home Place is very important in Irish rural culture. This will be where the family homestead was located in a particular hamlet, or townland, as they are called in Ireland. These outlying districts to towns and villages are where most people's ancestors will have originated. The townlands are often Anglicized versions of the Irish names. Where I live has one official name on the Ordinance Survey map that can be translated as 'the briary place'. But locally it is known as Corrogue. This can be very confusing to those on the Irish roots and shoots tours in Ireland.

But I always say that if you travel in Ireland looking for an ancestral connection and you seek it with an open heart, then the home place will find you! So if you have a powerful urge to suddenly turn left down a little boreen, it's a good idea to obey that intuition.

May your family tree roots be deep and your latest shoots be strong!



Related Articles
Editor's Picks Articles
Top Ten Articles
Previous Features
Site Map





Content copyright © 2022 by Bee Smith. All rights reserved.
This content was written by Bee Smith. If you wish to use this content in any manner, you need written permission. Contact Bee Smith for details.