Guest Author - Vivienne Oestergaard
So Christmas in Denmark is about home, family, and love. And late November, you will see these hearts all over towns, signifying the start of the Christmas season. These woven styled heart baskets can be seen in metal, porcelain, but most of all, paper! You can make them for Christmas and even for Valentine's gifts. Here is a woven Julehjerte for you to make!
Originally, it was Hans Christian Andersen (the famous author of Little Mermaid fame) who created the woven heart basket. He was not only an author, he loved creating paper cuttings and the oldest (1860) known woven heart basket is credited to him and is located in his house in Odense, Denmark. Children were taught how to make these hearts as a way to learn fine motor skills. These days, you can purchase the hearts in stores but people still find time to make them.
You will need:
2 pieces of paper in 2 different colors (a red and white combination is the norm in Denmark, for the colors of the Danish flag)
Scissors
Pattern below
Print out the pattern below and use it as your template. The straight edge needs to be on the fold. You will need to cut one of each color.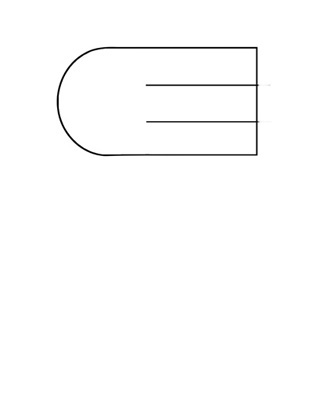 Cut into each piece as indicated so that you have 3 flaps. Put each piece facing each other. Take the first flap and weave it in between the other piece's flaps, between the folds. Do each flap one at a time until it forms a heart. It will form a basket that you can fill. You can then cut out a strip of paper, about 4 inches long, fold it in half and glue to the inside of either side of the heart for a hanger.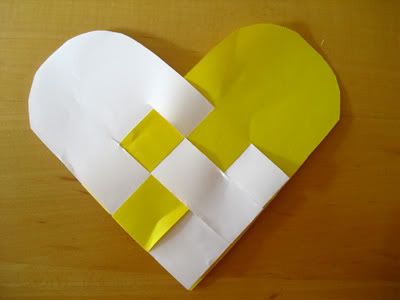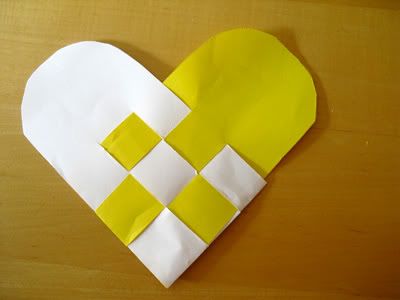 The example above is a simplistic version. You can find some amazing templates here:
http://www.hjertertiljul.dk/en
The author of the site created a book with variations on the heart pattern. You can enjoy some free templates from her.