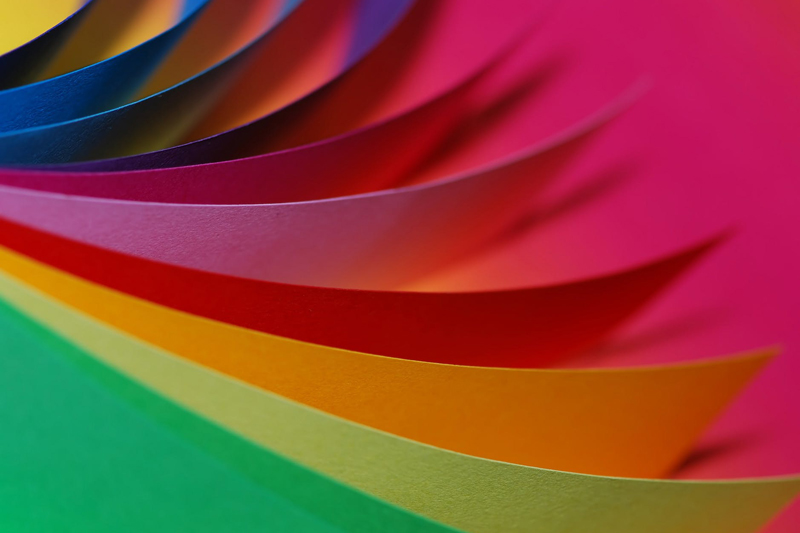 When it comes to wigs, paper is definitely not the first material that comes to mind. But in the hands of creative people (yes, that includes you!), paper can be transformed into artificial hair that can range from whimsically cute to stunningly regal to awesomely avant-garde.
Paper wigs are usually more decorative than functional, and are primarily a form of paper sculpting. Used mainly on mannequins, the wigs can be seen in exhibits of historical clothing, completing the look of the figures on display, and take the place of conventional wigs because they are cheaper to produce. You'll also see these wigs in the display windows of some fashion boutiques.
Paper wigs are made either directly on the mannequin by gluing the parts of the wig right onto the figure, or are made like real wigs, in which case the "hair" is attached to a removable wig cap.
The first kind is great if you'd rather just show off your masterpiece than actually wear it. For a neat conversation piece, take a mannequin head, top it off with a paper wig, and display it in your craft room. Or scale things down and make a paper wig for an artist's dummy or an antique porcelain doll.
The removable wig, on the other hand, can be stored and reused – which means you can make a paper wig that you can actually wear in play or to a costume party!
If you like the idea of making and wearing your own paper tresses, then check out the following tutorials. Note that these are external links and are not part of BellaOnline.com.
Fashioning Fashion's Paper Wigs: How'd We Do It?
This tutorial explains how the Los Angeles County Museum of Art (LACMA) made the wigs worn by mannequins in their show called Fashioning Fashion: European Dress in Detail, 1700–1915.
Paper Wigs for the Fashion Timeline
From the Kent State University Museum, this article features historical hairstyles using wigs made with twisted paper on a synthetic felt wig cap
Paper Wigs
This article from Martha Stewart shows you how to use ordinary household items to create a paper wig for Halloween.
To learn how make the non-removable kind of paper wig for display purposes, check out the following:
Tutorial: How to Make a Simple Paper Wig
This tutorial from the Powerhouse Museum is a good place to start learning how to make wigs for mannequins.
Making Paper Wigs
Here's a quick overview of how to create artificial hair for exhibits, from the Fashion Institute of Design and Merchandising (FIDM) Museum in Los Angeles.
Need more inspiration? Then check out these links:
Paper-Cut-Project
Probably the most widely shared link on paper wigs, Paper-Cut-Project's gallery on paper wigs showcases the amazing work of Atlanta-based artists Amy Flurry and Nikki Nye.
18th Century Paper Wigs
Artist Jeff Rudell was commissioned by Tiffany and Company to create some paper wigs for their Fifth Avenue shop. The whimsical hair pieces feature a bird, a violin, and a ship.
Donna Tsui
Fashion designer Donna Tsui's work on display at the Brooklyn Museum's American High Style Exhibition. The photos aren't that sharp, but it offers a number of ideas for short hairstyles.
Exhibition Techniques: The Wig-Masters
Exhibition Techniques: Creating Wigs (Part II)
Worn Through interviews Sophia Gan and Mela Hoyt-Heydon, the geniuses behind the wigs in LACMA's Fashioning Fashion: European Dress in Detail, 1700–1915. They provide an interesting glimpse into all the skill and time that went into the making of the wigs, which were an intentionally low-profile but essential part of the exhibit.


Related Articles
Editor's Picks Articles
Top Ten Articles
Previous Features
Site Map





Content copyright © 2023 by Mia C. Goloy. All rights reserved.
This content was written by Mia C. Goloy. If you wish to use this content in any manner, you need written permission. Contact Mia C. Goloy for details.