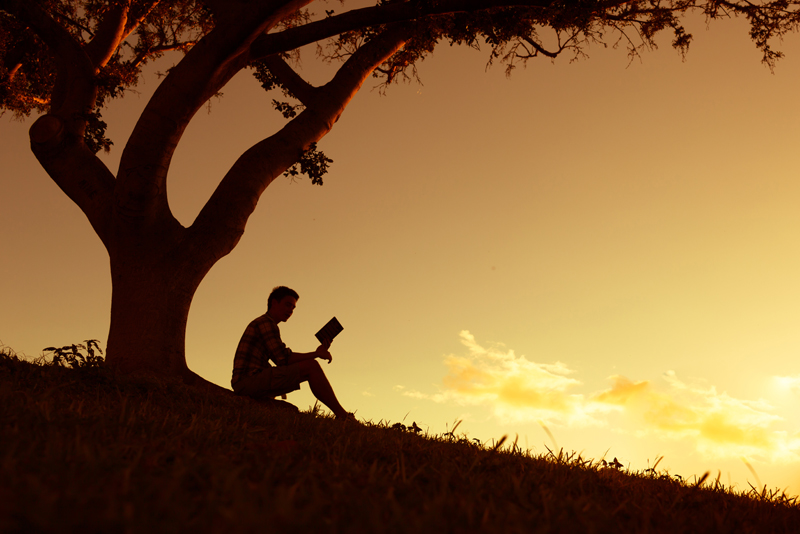 The first step is choosing a book for the read aloud. Choose books that are more difficult than the books the children would read independently. This will provide the children with an opportunity to hear and comprehend a story that they can't read and comprehend by themselves. It is a good idea to choose a book with a topic that the children are currently learning in order to expand their knowledge and interest of the topic. It is also a good idea to choose texts that are about a personal issue that they may be facing so they can relate to someone else facing a similar issue in the story. This will help students be able to make personal connections to the text and help them with their issue.

If you are not sure about a book, you can't go wrong with a Caldecott or Newberry winning book. These awards go to outstanding children's books. Read aloud from various genres such as fiction, nonfiction, poetry, newspaper articles, informational text. Reading a fictional book and then a nonfiction book about the same topic is a great way to teach students about various genres while giving them various perspectives on the same topic.

Pre-planning is important in a read aloud in order for it to be effective. Start pre-planning by reading the book and studying the illustrations and vocabulary words in the book. Choose vocabulary words that may be difficult and then go over them before reading the book. Also mark parts in the text to remind you where you will stop and think aloud or initiate discussion. Study the illustrations so that you can discuss them with the students and they can use the illustrations to help them make predictions. Think of what prior knowledge you will discuss with the children before reading the story and what concepts you can teach from the story.

Before beginning to read the story you should introduce the book and gather background knowledge from the children. Talk about the cover and title and about the author and illustrator. If it's a picture book, go through a couple of pages that have illustrations in the beginning and middle of the book so that students can make predictions based on the illustrations. Don't show the last pages of the book so that you don't give away the ending of the story. If it's a non-fiction, make a chart to record what they know about the topic and what they want to know about the topic before reading the story. After the story is done, record what questions they can answer from what they wanted to know and what they learned. These strategies will help to set the purpose for reading.

Now it's time to start reading the book. Read with expression and enthusiasm. You are modeling good reading to your listeners. Stop at various points to initiate discussion, let children make predictions, and review the vocabulary words in context that you pointed out before reading. You can also stop at certain points and have children discuss a question or prompt that you ask to share with another student.
Ask questions like:

"What do you think will happen next"
"Why do you think this character did that?"
"What do you think the character is thinking or feeling right now?"
"How would you feel or what would you do in a similar situation?"
"What do you think of the illustrations and why".
"Why do you think the author wrote this part and how would you have written it if you were the author?"
"Did you like to book, why or why not?"

Stop at various points and think and question aloud about something in the story. The think aloud strategy teaches students how to monitor their reading and ask questions while they are reading in order to help with comprehension.

During and after read aloud activities
A great activity during a read aloud is called a graffiti board. Children sit at a table and while you are reading they draw and doodle important parts of the story that stand out to them. After the story is read they can discuss their illustrations and why they chose those parts as meaningful to them. This activity helps students to visualize a story. Some after reading activities include dramatizing the story and writing a new ending to the story.

A read aloud is a great opportunity to model good reading and create enthusiasm for reading. Students learn comprehension strategies such as making predictions, making connections, questioning, visualizing, and making inferences. With a good book choice and careful pre-planning, a read aloud can be a very effective way to teach students how to become better readers and become life-long lovers of all kinds of literature.


Related Articles
Editor's Picks Articles
Top Ten Articles
Previous Features
Site Map





Content copyright © 2018 by Mary Ann Graziani. All rights reserved.
This content was written by Mary Ann Graziani. If you wish to use this content in any manner, you need written permission. Contact Connie Mistler Davidson for details.