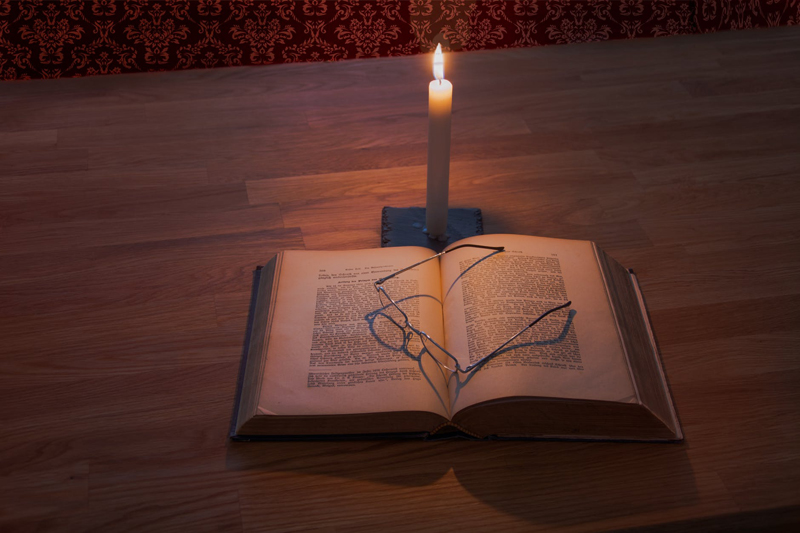 Chicago-based entertainment writer Mick Sever lands in Nassau, Bahamas for the grand reopening of the legendary Highland Studios after a devastating fire more than a year ago that destroyed the studio and claimed an as yet unidentified body. Severs' friends Jonah and Rita Britt rebuilt the studio with the hope they can return it to its former glory. Because of the fire and a few failed albums, it is important that the Britt's next few ventures are successful.

The group Johnny Run is back in the studio hoping their latest album will revive their flagging career after their last Highland Studios album tanked. Unfortunately, a smashed Sheryl Crow guitar and an erased recording, plus the mysterious death of the groups new manager Teddy Bartholomew, doesn't bode well for a successful comeback.

Other mysterious happenings in and around the studio including the ghostly memory of Bobby "Be-Bop" Baron who mixed Johnny Run's disappointing album, and who disappeared the night of the fire, suggest there are deeper problems for the group and the studio than just trying to finish a comeback album.

With more than one life on the line including his own, Mick must find out who the mysterious culprit is before more tragedy occurs.

In his fifth Mick Sever mystery, Bahama Burnout, author Don Bruns has created a quirky cast of characters including the intriguing Etta Mae who lives forty steps from the studio with her son Bernard, and who is trying to sell a rusty sixties Cadillac she swears was once owned by Elvis; Eric Evans, the short portly policeman who is a special friend of Etta Mae's and who is involved in the various investigations surrounding the studio; and at least one very creepy character who slithers around the studio unbeknownst to the owners.

Bruns has written a spooky thriller that holds the reader's attention from incident to mysterious incident. The reader has inside information that the Britt's' and Sever do not have, but that does not take away from the overall mystery or the surprise ending.

Bruns is an award-winning songwriter and musician as well as a best-selling novelist. He brings his experience in the music world to his Mick Sever series. He is also the author of the well-regarded series that includes Stuff to Die For and Stuff Dreams are Made Of.

A special thank you goes to Oceanview Publishing who provided a complimentary copy of Bahama Burnout for review. If you are interested in purchasing any of the Don Bruns titles, they are available at Amazon.com.






You Should Also Read:
South Beach Shakedown Review
St. Barts Breakdown Review
Stuff to Spy For Review


Related Articles
Editor's Picks Articles
Top Ten Articles
Previous Features
Site Map



Follow @MysteryBooksEd
Tweet



Content copyright © 2018 by Edie Dykeman. All rights reserved.
This content was written by Edie Dykeman. If you wish to use this content in any manner, you need written permission. Contact Edie Dykeman for details.