Organize and Challenge Yourself To Read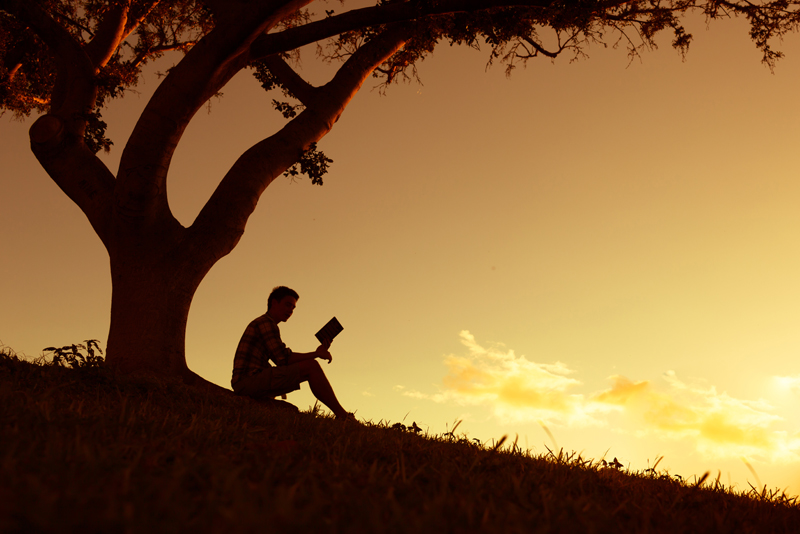 You read everyday.

There are things to be read at home, school, work, or restaurants . . . it's almost an endless list. If you stop to read them, they must be important to you in some manner. Yet, what about reading the things you enjoy and really want to read? Let's work on a plan to help you organize your reading materials and challenge yourself to read them.

You might have a nightstand, table, basket, or desk filled with books that you really want to read, if only you had the time. There may be books in your reading stack that have been there so long, the movie version has already been released on DVD and digital formats. If this sounds vaguely familiar, you are not alone. If you made a resolution or decision to read through your books this year, don't give up on yourself, organize and challenge yourself.

Let's look at this challenge as having a beginning, a middle, and a happy ending.

The Beginning:
Start by organizing the books or magazines you have been waiting and wanting to read. Don't feel guilty about making time for this project. You can even make it part of the chore of cleaning or dusting your reading area.

Once you have everything together, you will be dividing your items into three piles if necessary. The first pile is items that belong to the library or that you have borrowed from friends and/or family. The second pile is reading materials you personally own. Later, we will work on the third pile.

If you have borrowed items that you still really want to read, renew them at your library. The others, you can return. (Try really hard to refrain from borrowing even more books, at least until later.) Also, check with your family or friends to see if you can keep their materials a bit longer. Keep in mind, this will definitely be the first group of items you should start reading.

Now, take a look at the materials you personally own, this is where your third pile might come into play. Give these materials a quick review, and I do mean quick. No reading, yet. Decide if you are still interested in reading all of these materials. If not, place those that you are not interested in to the side to be put back in a bookcase or closet. Also, decide if there are any materials you wish to give away. If you do have a pile of items you simply do not want to read, like ever, please donate them to your library or other reading charities. You are now ready for the middle.

The Middle:
This is easy and fun. Decide the reading order of everything in your pile. Determine if the materials need to be read in any order such as dated magazines or books that are in a series. Put them in order by dates, or by their place in the series. You can even make a typed or handwritten list to have as reference.

You are now ready for the challenge and happy ending.

The Happy Ending:
You have your want-to-read items, and a reading list. You are now ready for your reading challenge. This is your personal challenge and you get to make the rules. If you want to schedule 15 minutes or more a day for reading until one item is completely finished, that is your choice. It's also your choice if you read one chapter from each book, or one article from each magazine. Everyone has their own reading style. This challenge is to help you start reading what you want to read, there are no rules about how you read.

It's amazing how you can motivate yourself with lists and plans. Once you start checking a few titles off your list, you have really already won the challenge. Please don't stop! I believe that together, we readers can turn the action of never reading what we want, into reading what we want, the way we want to read it.

*Note - You can also organize your reading devices in the same manner by archiving the books you really don't want to read right now, and organizing onto shelves or categories the ones you do want to read.

Please drop me a note in our Reading Site forum about how your reading challenge is going. You can also start a new topic or ask a question.

I wish you good luck with your personal challenge!


Related Articles
Editor's Picks Articles
Top Ten Articles
Previous Features
Site Map





Content copyright © 2022 by Michelle Anne Cope. All rights reserved.
This content was written by Michelle Anne Cope. If you wish to use this content in any manner, you need written permission. Contact Connie Mistler Davidson for details.