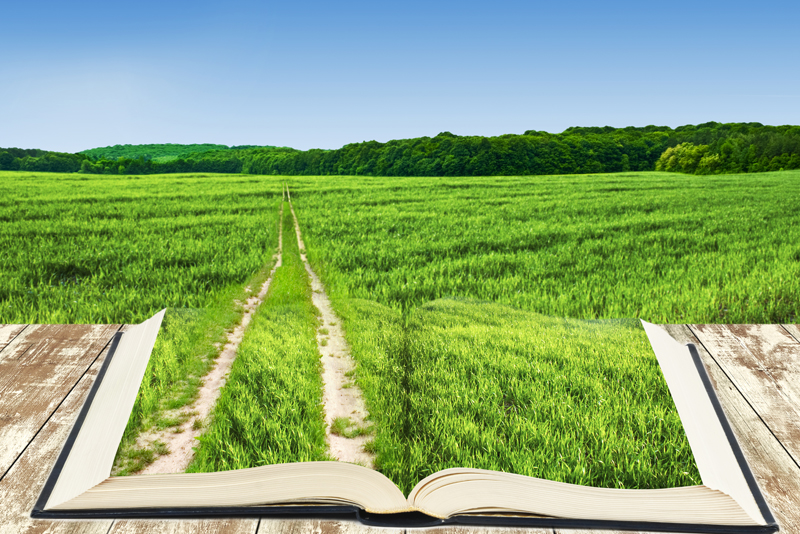 In the past there were many family and small town cemeteries that rested on farmland or small parcels of land adjoining a home or building. Today there is a trend to document these older cemeteries for others.
Due to the increase of people all over the United States who are documenting cemeteries there has now been developed a standard to work toward. This standard will make cataloging and organizing the cemetery information uniform.
Get Permission
With some many older cemeteries on private land today it is necessary to obtain the owners permission before you walk onto the cemetery land. If, however, the cemetery is on public land you are free to take a look. When id doubt, always ask.
Make a Map
It is important to make a map of the cemetery including all headstones and markers even if you can't read them. Families are often buried together and the information could prove to be very valuable to the right family member. The map does not have to be precise just close to what you are looking at.
Document the Headstones
Always write down the full names and any abbreviations you are seeing. It is very important that you do not abbreviate anything on your own. Make sure your writing is even and neat. You want to know that later on you will not have any questions about what you wrote. If you decide to bring a laptop computer be careful not to make typos
Take Pictures
If is very advisable that you bring a camera with you. You should still document the headstones in writing. However, the camera will make a permanent record of the cemetery, headstones and markers. Today you have the choice of a regular camera, a Polaroid camera or a digital camera. The digital camera is the most chosen to do this kind of work if you have one. With the digital camera you can share that pictures in the web immediately thereby saving yourself and others a lot of time and effort.
Items to take with you
Notebook
Pencils and pens
File folders
A small mirror to read the old worn out markings with the sun
Camera
Last but not least, be sure not to leave anything including waste at the site. It should look as though no one had been there.
Related Articles
The Dangers of Grave Stone Rubbing


Related Articles
Editor's Picks Articles
Top Ten Articles
Previous Features
Site Map





Content copyright © 2022 by Tina Sansone. All rights reserved.
This content was written by Tina Sansone. If you wish to use this content in any manner, you need written permission. Contact Tina Sansone for details.