Life Offers A Second Chance, It's Called Tomorrow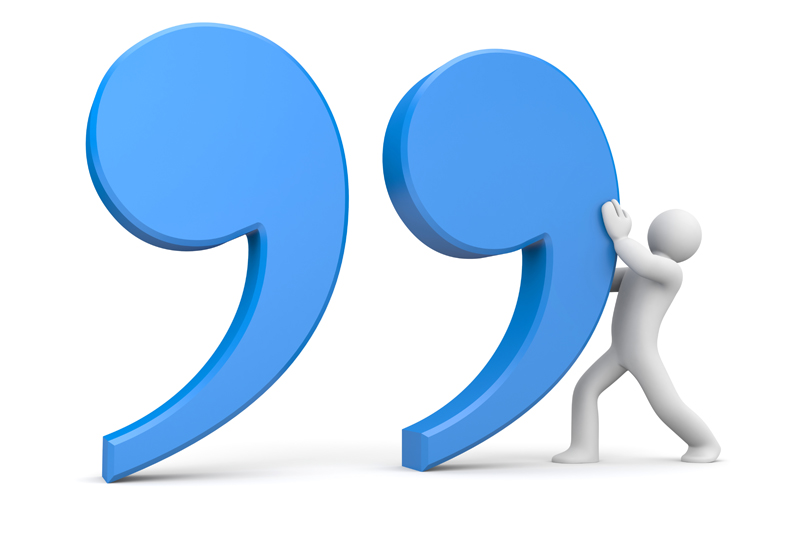 It's not where you've been but where you are headed that is most important. Don't look back - You are not going that way! Even if you fall flat on your face, at least you are moving forward! Progress is not measured by leaps and bounds. It's measured one step at a time. So never, ever give up because you never know when that break you are looking for is just around the corner. Remember that the Lord is always right there willing to help you. All you have to do is ask and be willing to accept that your plan and His plan aren't usually the same. Ask for guidance and understanding, and then have patience. But most of all you must understand that you have to believe it before you will see it.

The quotes that follow express the opinions of those who like the rest of us see tomorrow in the distance. Pass along the ones you like, if not today, then the first thing tomorrow.

"Isn't it nice to think that tomorrow is a new day with no mistakes in it yet?" ― L.M. Montgomery

"If you don't like your past then do something great today, for as early as tomorrow it will become your past." ― Jon Snyder

"With the new day comes new strength and new thoughts." ― Eleanor Roosevelt

"The timeless in you is aware of life's timelessness. And knows that yesterday is but today's memory and tomorrow is today's dream." ― Kahlil Gibran, The Prophet

"Tomorrow is promised to no one." ― Clint Eastwood

"Let's save tomorrow's troubles for tomorrow." ― Patricia Briggs, Raven's Shadow

"If you are living for tomorrow, you better be doing all the living you can today." ― Jon Snyder

"Tomorrow you promise yourself will be different, yet tomorrow is too often a repetition of today."
― James T. McCay

"Live Today! Do not allow your spirit to be softened of your happiness to be limited by a day you cannot have back or a day that does not yet exist." ― Steve Maraboli

"I'll be here tomorrow if I can make it through today." ― Henry Rollins

"Success is not obtained overnight. It comes in installments; you get a little bit today, a little bit tomorrow until the whole package is given out. The day you procrastinate, you lose that day's success." ― Israelmore Ayivor

"For some people, tomorrow seems to be their permanent address." ― Jon Snyder

"If you could buy time, I would sell it. Yesterday would be expensive, and tomorrow would be cheap." ― Jarod Kintz,

"Today well lived makes every yesterday a dream of happiness and every tomorrow a vision of hope. Look well therefore to this day." ― Francis Gray

"Tomorrow will never call to ask your opinion; you don't control it. Stop allowing today's possibilities to be robbed by tomorrow's insecurities." ― Steve Maraboli

"A lot of people will find out that tomorrow is no different than yesterday or today because it's not the day, but the person, who ultimately makes the choices." ― Jon Snyder


"We all dream of finding that one person whom will love us even after there are no more tomorrows." ― Faye Hall

"Pile up enough tomorrows and you'll end up with nothing but a bunch of empty yesterdays."
― Unknown Author

"Tomorrow isn't all it's cracked up to be. Trust me, I've tried living there and it always brings me right back to today." ― Jon Snyder

"I can't wait for tomorrow. I've heard so much about it. I've been waiting a long time for it. I'[m sure it will get here one day, maybe even tomorrow." ― Jon Snyder

"Failure yesterday, failure today, failure tomorrow, at least I am a success at being a pessimist."
― Vikrant Parsai

"Tomorrow: An illusion of time that really doesn't exist" ― Ojo Michael E.

"Be not anxious; yesterday is your experience, today is your experiment and tomorrow is your expectation. Maximize the time!" ― Ifeanyi Enoch Onuoha

"The general consensus is that 'tomorrow' has a strange way of never arriving and I have figured out why. It seems that it is somehow connected to the fact that we never are able to complete today. Just when we think tomorrow is here . . . it's today all over again." ― Jon Snyder

"But seek first the kingdom of God and his righteousness, and all these things will be added to you. Therefore do not be anxious about tomorrow, for tomorrow will be anxious for itself. Sufficient for the day is its own trouble." ― Matthew 6:33-34


Remember – if you say it, someone might quote you. So be careful what you say.










You Should Also Read:
BellaOnline Quotations - Home


Related Articles
Editor's Picks Articles
Top Ten Articles
Previous Features
Site Map





Content copyright © 2023 by Jon Snyder. All rights reserved.
This content was written by Jon Snyder. If you wish to use this content in any manner, you need written permission. Contact Nicole Cardillo for details.