Bed In Summer by Robert Louis Stevenson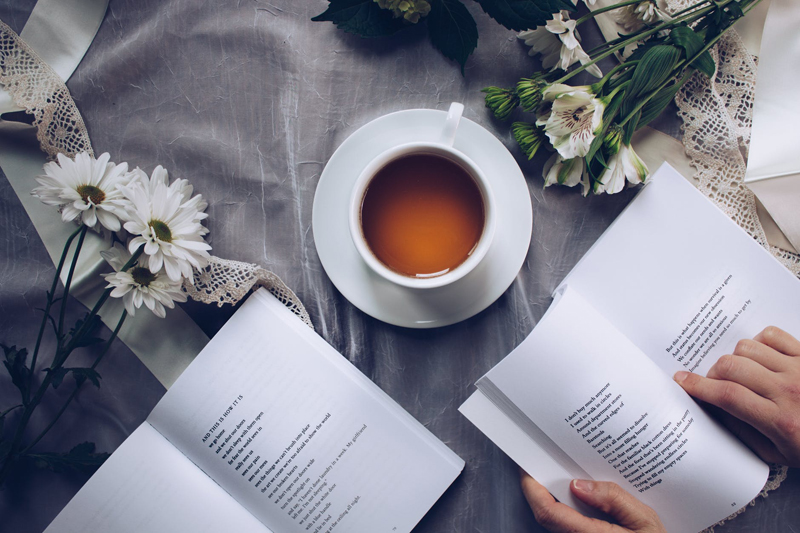 Poets love to write about seasons. The seasons surround us, whether living in the country or the city, whether in primeval, medieval, or modern ages. They affect our thoughts, our moods, our dreams, our plans for going outside. In short, they are a large part of our life, and therefore a constant subject for poetry.

Let's take a look at a famous summer poem.

The author Robert Louis Stevenson is well known for his adventure stories, particularly the dashing Treasure Island and chilling The Strange Case of Dr. Jekyll and Mr. Hyde. Born in Edinburg, Scotland, Stevenson had a full life of many accomplishments, including obtaining a law degree, traveling throughout Europe, publishing numerous novels and essays, marrying and having children, living in the United States, and eventually re-locating to the Samoan Islands until his death in 1894.

Stevenson's whimsy and imagination extended to poetry as well. Most of his poems contain a singsong rhythm with rhyming ends. His simple themes avail themselves well to younger audiences. One good example is the poem Bed In Summer.

In winter I get up at night
And dress by yellow candle-light.
In summer, quite the other way,
I have to go to bed by day.

I have to go to bed and see
The birds still hopping on the tree,
Or hear the grown-up people's feet
Still going past me in the street.

And does it not seem hard to you,
When all the sky is clear and blue,
And I should like so much to play,
To have to go to bed by day?

The poem is light and whimsical, and one can easily imagine the speaker as a young child bemoaning the fact that he or she must go to sleep while it is still light out. Many of us can remember back to our younger days when we felt just the same way, lying on our beds, staring at the ceiling, listening to the world still bright and alive outside, wishing our parents would relent just this once and let us out to play rather than confining us to our bedrooms. Because of the simple rhythm and rhyming words, this is a good poem for a child to practice reading aloud. Younger poetry readers will easily understand the poem, and feel a connection to it, furthering their love of the genre, and hopefully inspiring them to write their own.



Related Articles
Editor's Picks Articles
Top Ten Articles
Previous Features
Site Map





Content copyright © 2022 by Jessica Smith. All rights reserved.
This content was written by Jessica Smith. If you wish to use this content in any manner, you need written permission. Contact Karena Andrusyshyn for details.