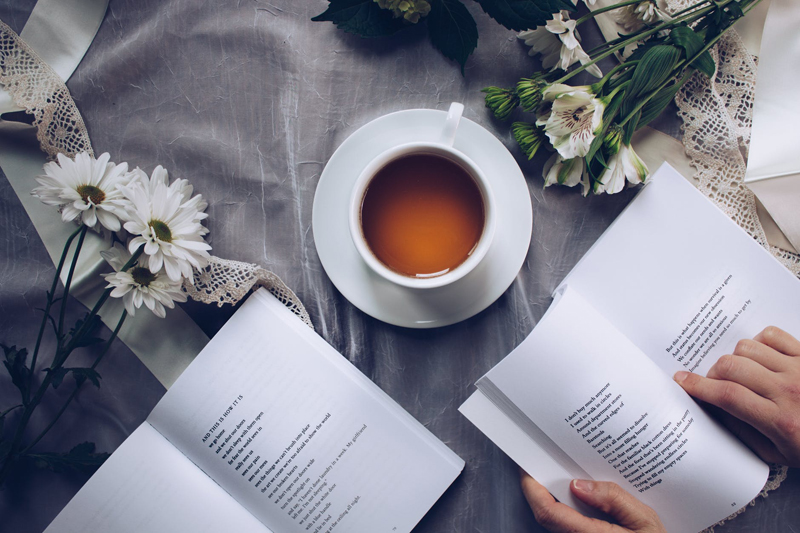 Poetry is actually more important than many people realize. There are places where it is used and often not recognized, such as in music lyrics, children's programs and advertising. To many of us poetry is an important part of our lives, because it touches us on a deeper level than any other written form and it seems to remind us that we are not alone. Even if you think you do not like poetry you should explore it. The methods used by poets are also used by advertisers, song writers and salesmen. They are powerful tools and we should all know about them. However, because the poet wields very powerful tools he or she can create something that we find very satisfying, even enlightening and always connecting.

The meaning of poetry is often not carried on the words themselves, but lies within the reaction to those words. Poets create universal images that connect us even over centuries. Great poetry transcends time, culture and language. It is ideas that connect us to our world and everything in it, especially other people. The poet paints with words. Imagery is used to make a connection between the poet and the audience and elicit a response from the reader. It is away from the world but deeply connected to it.

There is poetry for every taste and every generation, and the best of it stays relevant for all of us. The imagery used need not be visual. To me, anything that carries a whole idea and emotion to the reader with one created image, sound, texture, smell or taste is an image. So the taste of a fresh perfectly ripe strawberry slathered in whipped cream touches anyone who has ever eaten good strawberry shortcake. We all know that taste and we often connect it to times of strong emotion and childhood memories. The sound of a newborn baby's cry is fairly universal as those who have not heard this have heard it described by others, even their own parents. The smell of iodine and adhesive tape in a hospital room is a strong image most of us know from some memorable day. The texture of velvet or velveteen may remind of clothing or furniture, but we all share a common memory of the soft and regular feel of it. The visual images are the most noticed in poetry as they include images we have all seen and colors we know. It does not matter how we see color, the impression is still universal, as in the bright red of a cardinal's feathers. Even though we may see these colors differently we connect with them.

Metaphor is another tool the poet uses to convey more meaning than the mere words can carry. Humans love to categorize things and metaphor is the most artistic way of doing this. We find something that make two very unlike things similar and connect them in that way. Metaphor could cover a whole book it is so powerful a tool. Advertisers use it to create a favorable impression of their brand in the customer's mind, as in powerful animals used to characterize automobiles and even the gasoline they use. We use metaphor in conversation or simile, its slightly weaker form, and writers use these in story and poetry all the time. Think of the feather scene in Forest Gump or the repeated slogan Forest gets from his mother, "Life is like a box of chocolates…."

The tools of the poet are used everywhere to persuade us to adopt an idea, buy a product or take action for change. However, poetry is the purest use of these tools. Poets have different reasons for writing and different ideas to communicate, but they all share a drive to connect to their audience. Poetry is the form most strongly connected to people, shared experiences, emotions and memories. The form is so pure in its nature that poems written hundreds of years ago still have powerful effects on us, which is why popular music is so popular. It is not just the meaning that attracts us, but the ideas it creates and the invitation to explore the ideas presented and look at things a little differently. It opens our eyes, our minds and our hearts all while soothing our spirits. Poetry is everywhere if you only look.






Editor's Picks Articles
Top Ten Articles
Previous Features
Site Map





Content copyright © 2023 by Karena Andrusyshyn. All rights reserved.
This content was written by Karena Andrusyshyn. If you wish to use this content in any manner, you need written permission. Contact Karena Andrusyshyn for details.