Easy-Going Luxuries at Purity Spring Resort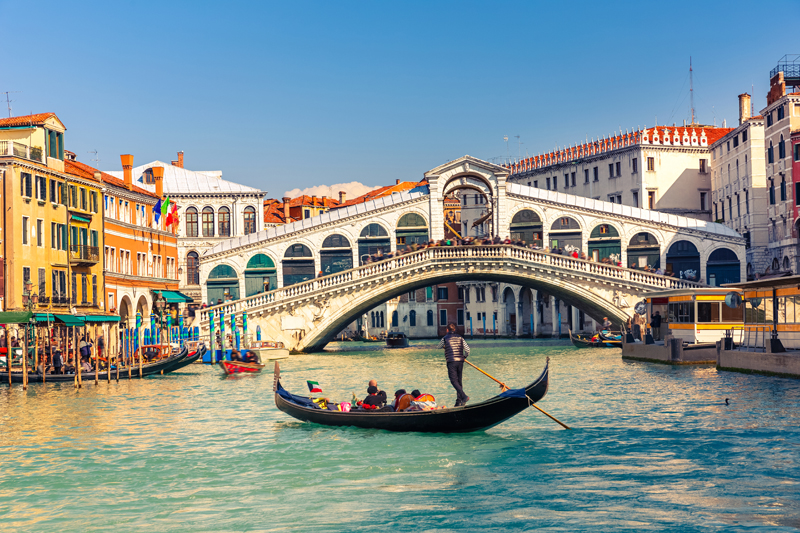 Most travelers don't use the words "luxury" and "family" in the same sentence, but at Purity Springs Resort in New Hampshire's White Mountains, the two words come together as naturally as cookies and milk.
We were looking for a place to take 11-year-old Mary skiing during her winter vacation, and our friend Marti, who has a daughter the same age, suggested Purity Springs. We had heard of it, of course – after all, we grew up in NH and write guidebooks about the state. But we had never stayed at Purity Spring – and just as important, their on-property King Pine was one of only two ski areas in the entire state that we had never skied. It's not exactly in our back yard, admittedly, and when we'd headed for the White Mountains we'd usually passed it by for the bigger mountains half an hour north.
Our first run on their near-perfect snow conditions (in the middle of a not-so-perfect winter) showed us our previous mistake, but I'll get to that later. First, the lodging and dining. We were greeted as though we'd been staying there for generations (which, we learned later from fellow guests, most have) and learned that our room was in the original house, right over the office. When I say room, I mean it in the plural. In addition to the large master bedroom, with big windows on three sides and a sitting area at one end, were Mary's room -- also big with twin beds, a bathroom bigger than some hotel rooms I've stayed in and a kitchenette with microwave, sink and small refrigerator. Best yet, our suite had its own staircase and we had the entire floor to ourselves.
Downstairs were two casual sitting rooms furnished in down-home comfort, where guests could watch videos of their favorite movies, play games or just hang out. A big bookcase was filled with reading in all subjects and genres and the movie selection was mind-boggling.
We could have stayed in more modern rooms just up the road, set along the lower ski trails, but we liked being right in the center of action. Just across the country road that leads from nearby Madison, we found a full-sized swimming pool, shower rooms and a fitness center. Mary suggested we swim as soon as the dining room opened at 5 "while all the little kids are eating dinner" – which proved a good idea. We had the pool pretty much to ourselves, with just enough other kids for her to find some pool-mates.
So far we were all liking this place – our rooms, the skiing, the pool – but however much we love skiing, food is our bottom line. We headed to the white inn building next to our own, to Traditions, Purity Spring's restaurant. By now it was about 7, but a few families were still lingering over desserts and coffee and chatting between tables.
We scanned the night's menu on the chalk board by the buffet's hot table to read the night's dishes, which included chicken, pork, seafood and vegetarian choices, then browsed through the buffet itself. Hot-table buffets have certain limitations by their very nature, but somehow Chef Trevor Tasker made each warm tray look appealing, and the aromas as we lifted each cover made us want to sample a bit of everything. Which, of course, we did. I liked the tender scallops and the butternut squash ravioli in a creamy sauce slightly sweetened with maple.
The salad bar was bounteous, with crisp greens, all the usual salad vegetables, olives, pepperoncini, crispy croutons – more than 20 choices to mix and match to our hearts' content. I'm not a dessert person, but when I saw the carrot cake the first night I couldn't resist. And glad I was, since it was one of the best I've ever had. Mary proclaimed the chocolate éclairs equally good. The next night we arrived at the dining room just as most others were leaving. But the staff insisted we enjoy our salads while they brought out a completely fresh assortment of the night's menu. The swordfish was tender and moist and the grilled asparagus was delicious. Again, the pastry chef subverted my usual lack of dessert interest, this time with crispy baklava. Since we were the last people there, our server insisted on packing us up a couple of pieces for a midnight snack.
Like the guest rooms and public spaces, the dining room is warm, homey and decorated with photographs that recall the resorts three-quarter-century history. At breakfast the next morning we heard families again chatting between tables, and as they left, several said to the staff or fellow guests, "See you next year!" It's that kind of place, comfortable, friendly, accommodating and just right for families.
Back to the skiing at King Pine. I could write a whole separate article on this gem of a ski area (and in fact my husband has, and you can read it
here
). The mountain is small and the runs are fairly short. But so are the lift rides – and lines are non-existent. At the summit, trails spread into the woods in all directions, some wide and meandering under the tall pine trees, some steep – and one among the steepest anywhere in the state.
Because of its size and family-friendly atmosphere, we didn't worry about keeping up with Mary – we knew she'd be waiting at the bottom of the chairlift and perfectly safe. The conditions were better than excellent, despite the snowless winter we have had in the northeast. We later learned that King Pine is known especially for its snow-making and grooming. When mountains all around have ice, slush or bare spots, locals know they will find good snow surfaces at King Pine. Best of all, skiing is free with lodging – one lift ticket per person for every night's stay. Skating, tubing, use of all the pool facilities are also free, with no added resort fee.
Luxury comes in all styles, and for a relaxed ski vacation with kids, Purity Springs fits ours perfectly.
You Should Also Read:
Mountain Club at Loon Mountain NH
Christmas Farm Inn NH skiing
Notchland Inn NH White Mountains


Related Articles
Editor's Picks Articles
Top Ten Articles
Previous Features
Site Map





Content copyright © 2023 by Barbara Radcliffe Rogers. All rights reserved.
This content was written by Barbara Radcliffe Rogers. If you wish to use this content in any manner, you need written permission. Contact Barbara Radcliffe Rogers for details.