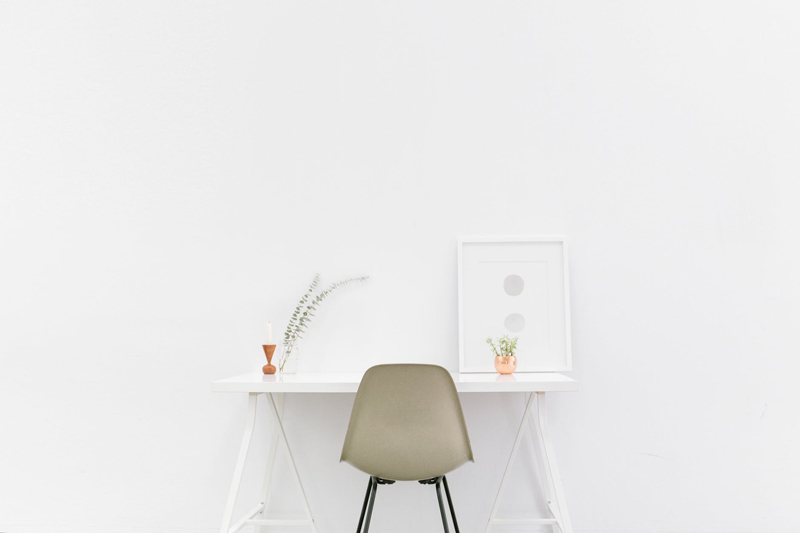 When I was a child, we had a fridge that needed defrosting periodically. So every couple of months we would empty the contents, turn off the fridge, let it defrost and clean it out before putting everything back. But now many fridges are self-defrosting, and it is a longer time between each cleaning. You may think it's a big job, but it's one that needs to be done regularly to keep your food as fresh as you would like it to be.
If you have an odor coming from your fridge, then you've left it too late between cleanings, check there isn't anything hidden at the back that is causing the smell and then give it a good clean.
In just 30 minutes you can clean your fridge really well, and here's how to do it.
1. Put a portable table right next to your fridge, or clear the adjacent work surface. If you are taking many things out of the fridge, you don't want to have to walk across the kitchen many times, using a portable table will save you many steps and a lot of time.
2. Wipe down the shelves, removing as many as you can. Immerse them into a bowl of hot, soapy water. Don't forget to clean the underside of the shelves too.
3. Take the drawers out of the fridge and clean them too, preferably with washing up liquid.
4. Remove all shelving from the door and clean those in washing up water.
5. Wipe the interior of the fridge including the sides and don't forget to clean the door.
6. Using a clean, dry cloth, dry the inside of the fridge.
7. Replace your food, cleaning the jars and containers as you do so. Check the best before dates and throw out anything with a date that has past.
8. If you have time, go on to clean out the freezer too. If you pile your frozen food together they will help to keep each other at a low temperature.
When you put food back, designate different shelves for various types of food, making sure cooked and uncooked meats are in separate areas of your fridge.
Once a year vacuum the coils at the back of the fridge. Remember to unplug your fridge first. This will help the fridge work at its maximum efficiency.
Don't forget to clean the door handle regularly, as this can be a good breeding ground for germs. This is especially important if someone in your house has a cold or 'flu.
Alternatively you can clean one shelf at a time, then you don't need to remove the food, just move it within the fridge.
The best time to clean out your fridge is the day before you go food shopping, for obvious reasons. It's a lot easier to do than the day after you go food shopping!
Add an opened box of baking soda to your fridge and one to your freezer to help reduce odors in the future. Change this box monthly. In fact, if you can clean out your fridge every month, you will remember to replace the box when you do so.
And then declutter the outside of the fridge, the amount of clutter stuck to your fridge is often reflective of the amount of clutter in your house. Regularly reduce it and you will start to see the difference.
You Should Also Read:
Living Simply - Improve Your Life with Less Clutter


Related Articles
Editor's Picks Articles
Top Ten Articles
Previous Features
Site Map





Content copyright © 2021 by Tina Razzell. All rights reserved.
This content was written by Tina Razzell. If you wish to use this content in any manner, you need written permission. Contact Tina Razzell for details.