Harry's Spooky Surprise! Read Aloud Review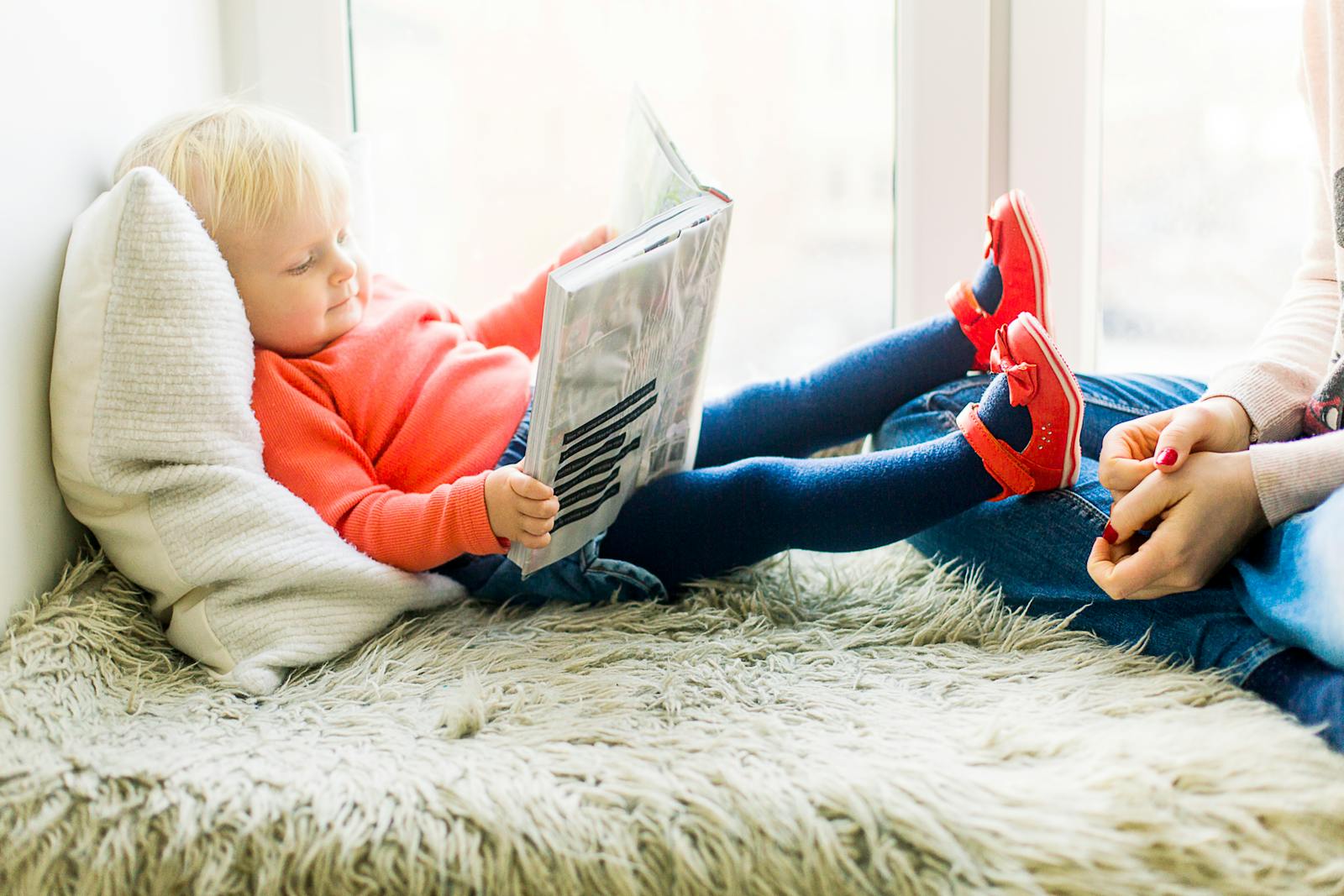 Harry's Spooky Surprise!,
written by n. g. k. (yes, that is all lower case) and illustrated by Janelle Dimmett was a nice surprise for me through my BookBub account. I received this book as a Kindle free book with no expectations that I would review it. However, after reading this sweet story and looking at the charming illustrations, I had to share it with you.
Right up front, I need to let you know that this is an anthropomorphic book, where animals take on the characteristics of humans. This has never bothered me as a story-telling device, but I know that some people are opposed to this method. Harry and his animal family and friends work well in this setting.
Harry, a mouse, lives with his wife, Katie. One night, Harry makes a list and sets out to pick up the items from his friends. We don't know why he needs the items, but it seems important to Harry. He must visit the Frog to get a chair from his log, the Mole to get a pole, and the Bat to get a hat. This might be your first clue that this is a rhyming book! Many rhyming books have forced rhymes where the rhythm and flow of the lines is off, making it difficult to easily read the book aloud. Some thought was obviously given to these rhymes, since they are not awkward.
The story also has a predictable structure, which helps young readers. Harry is a little worried about running around in the dark. For each stop, he sees something blocking his path. The friend that he is visiting reassures him that the dark shape is the friend that Harry is visiting. Harry replies, "'Wow' said Harry. 'You gave me a fright. It is very scary alone in the night." After that, each friend tells Harry not to worry. "The dark isn't scary. Please don't be frightened and please don't be wary!" Harry uses a variation of the same words when he asks for each of the objects on the list. Each friend questions why Harry needs that particular object, the chair, the pole, and the hat. As he is leaving Harry warns each friend not to tell why he came and invites them to his house for later that night.
Later, Harry's wife, Katie, hears something outside, and she debates whether she should check it out. When she slowly walks into the night, Katie hears,
"Surprise!"
It was a get together to thank Katie for something that she had done. Each of the objects was a part of the surprise. The book concludes by letting readers know that saying, "Thank You!" is important.
Some of the words might need to be explained to emerging readers. Words that they might not know include crest, wisp, stroll, Mole, boggy, chatter, tune, and wary. Having to explain words isn't necessarily undesirable in a story. It helps to build vocabulary to hear words in context and to learn their meanings.
This is a sweet story that has a positive message. The predictable structure and different characters make it perfect for choral reading. Since it is reasonably short, just 32 short pages, it would be good for a primary class performance. In that case, I would purchase a paper copy to share with students.
The illustrations were nothing short of magical. They highlighted the friendships between the animals and set the tone for the dialogue. Janelle Dimmett says on her website, "My tools are artist grade markers, fine line pens, and typically Photoshop for final editing." She puts those markers and pens to very good use in this book!
I feel that this book is destined to become a classic. Reading
Harry's Spooky Surprise,
written by n. g. k. and illustrated by Janelle Dimmett, made my day! I was smiling at both the prose and the illustrations. It is the best book of its type that I have seen in years. I highly recommend it for parents and teachers of young children, or for anybody who wants to see friendship and gratitude in action. I am looking forward to reading more tales from this collaborative duo. In case you want to take a look for yourself, I have included an Amazon link below.
Harry's Spooky Surprise
NEWSLETTER:
I invite you to subscribe to our free weekly newsletter. This gives you all of the updates for the Reading Site. Sometimes, this newsletter has information on books and reading that is not in the articles. Fill in the blank below the article with your email address -
which is never passed on beyond this site. We never sell or trade your personal information.
Related links:
The Related Links below this article may be of interest to you.
There are times when I recommend an item related to my article and add an Amazon link, so that you can check it out. I am an Amazon Associate, and when you purchase an item after clicking on my link, I do make a commission for purchases made through that link.
You Should Also Read:
Ella Autie Book Review
Heckedy Peg Picture Book Review
Teaching Kids to Love Reading


Related Articles
Editor's Picks Articles
Top Ten Articles
Previous Features
Site Map





Content copyright © 2022 by Connie Mistler Davidson. All rights reserved.
This content was written by Connie Mistler Davidson. If you wish to use this content in any manner, you need written permission. Contact Connie Mistler Davidson for details.