6 Name Writing Activities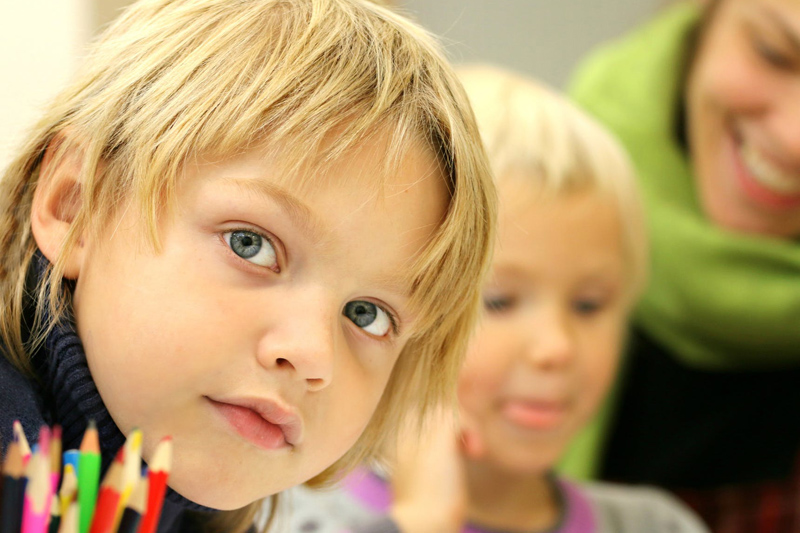 Writing their name is often one of the first things preschoolers learn to write. It is obviously an important skill to master since they will write it multiple times daily throughout their life. Tracing can be a great way to start learning letter formation, but it can also get quite monotonous. Try these activities to get your child accustomed to writing their own name. Depending on your child's current skill they may be able to do these activities on their own, or you might need to assist them every step of the way. Tailor these activities to fit your preschooler's needs (e.g., if they can currently write their own name then don't write it for them even if the activity suggests you do).

1. Play Dough Letters: Roll play dough into "snakes" and let your child practice forming the letters in their name. They can create the letters free-hand or you can give them a template for a visual aid. To create a name template, write their name on a piece of construction paper. Laminate the paper, or put it between contact paper. Show your preschooler how to cover the letters with the play dough "snakes."

2. Rainbow Writing: Write your preschooler's name once for them on a piece of white paper. Set out plenty of crayons in a variety of colors. Have your child trace over their name multiple times, once with each color, to create a rainbow effect.

3. Sand Writing: Pour sand into a 9x13 pan. Using either their finger or a straw as a writing utensil they will write their name in the sand. You can substitute rice for the sand if you do not have sand.

4. Dot Painting: Write your child's name on a piece of paper. Give them q-tips and paint. Show them how to make dots to trace the letters in their name.

5. Tear Art: Give your child colored tissue paper or construction paper and have them tear or cut it into little pieces. Using glue (glue stick or white glue)have your child write their name on a piece of construction paper. Next, your child will cover the glue letters with the small pieces of paper to create a colorful piece of tear art.

6. Marbled Glue: Mix a few squirts of food coloring it into a half empty bottle of white glue. Shake or stir the glue to create a marbled look. On a piece of construction paper write your child's name. Once it is dry they can practice tracing their name with their finger. As they trace each letter have them say it out loud.

Repetition helps your child absorb and learn new skills; however, it can quickly get very boring to always trace with a pencil. Mix up the way that they are learning to write their name but trying out a few of these ideas. They will have fun while learning the correct letter formation for the letters in their name, and they will soon be writing their name completely unassisted.



Related Articles
Editor's Picks Articles
Top Ten Articles
Previous Features
Site Map





Content copyright © 2023 by Amy Tradewell. All rights reserved.
This content was written by Amy Tradewell. If you wish to use this content in any manner, you need written permission. Contact Amy Tradewell for details.