Only to Exist YouTube Movie Review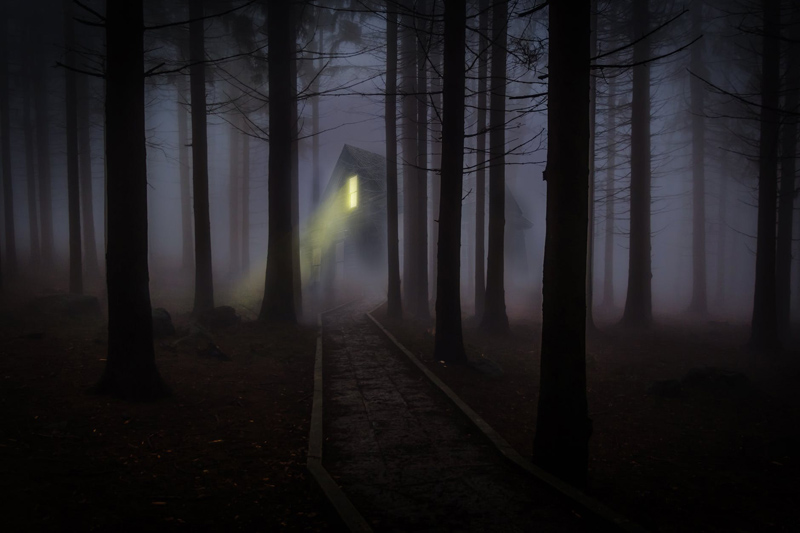 The mystery movie short that I watched on YouTube this week was uploaded in 2011. The filmmaker evidently worked on a shoestring budget, but nonetheless demonstrates that a mystery movie can intrigue an audience, even if it lasts for mere minutes.
The movie is called
Only to Exist
, written and directed by Chris Romriell, starring Matthew Romriell, and with music by Kevin MacLeod. With a running time of just under seven minutes, the movie needs to engage the audience straight away, and it succeeds in doing so.
As
Only to Exist
opens, we see a man look at his reflection in a bathroom mirror. He looks tired and dispirited. He washes his hands then returns to a desk covered with files and papers. We gather that it's night time and he is alone, but still he works on. We see that he desperately needs to find an answer to
something
. He keeps going with the help of alcohol, and possibly more – an open pill bottle lies on the desk, some of its contents spilled out.
Already the movie is drawing us in. What is the mystery that this exhausted man needs so badly to solve? We glimpse a clue, some pictures of young women with dates written underneath, and a map with markings on it. We think we know where this is leading; and then our suspicions are confirmed by a flashback scene, atmospherically shot in black and white.
The action moves back to the present, and colour, and a phone call takes the man away from his desk to the scene of something grisly - and oddly familiar.
To describe the movie any further would be to give away too much, but I will say that the conclusion of the story is nicely dark.
I have two small reservations about
Only to Exist
; firstly, the scene in which the man finally confronts his nemesis looks disappointingly amateurish, which detracts from what has gone before. Also, the on-screen text at the end of the film, which is supposed to explain his actions, shows a failure to understand fully a certain psychological term. This is a real shame, because it means that the movie is based on a misconception, which must detract from its value to some viewers.
These points being made, though, I thought that Chris Romriell's
Only to Exist
was atmospheric, suspenseful, dark and satisfyingly intriguing. Matthew Romriell is convincing as the man driven to find answers, however disturbing they may be. Kevin MacLeod's music adds throughout to the atmosphere of foreboding.
I recommend Mystery Movie lovers to take the less than seven minutes required to visit YouTube.com and watch
Only to Exist
. Be sure to watch out for a couple of small
homages
to Sherlock Holmes.
Click on this link to watch the movie
Only to Exist
Note: I found' Only to Exist' by searching for mystery movies on YouTube.com. I have no acquaintance whatsoever with the maker of this movie or with anyone connected to it, and I was not approached with any request to write this review.


Related Articles
Editor's Picks Articles
Top Ten Articles
Previous Features
Site Map





Content copyright © 2023 by Grace Rostoker. All rights reserved.
This content was written by Grace Rostoker. If you wish to use this content in any manner, you need written permission. Contact Grace Rostoker for details.