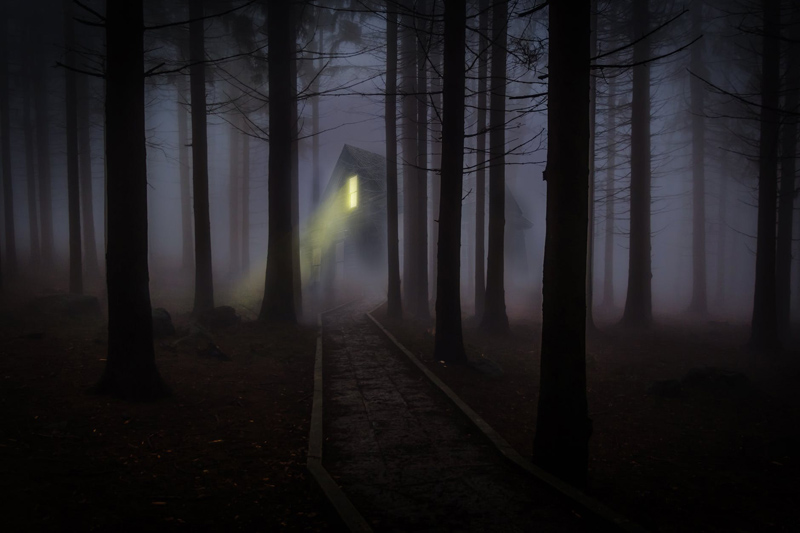 Leave to Maggie Smith to give us a likable and outrageously funny serial killer. But, before you think too harshly of her, note that Dame Smith as the older Rosie Jones in "Keeping Mum," only rids the world of really harmful people. People who cause problems for other people with their bad behavior. The movie opens with pregnant young Rosie (played by Emilia Fox) on a train, having packed the dismembered bodies of her husband and his mistress in a leaking trunk in the baggage compartment.

When confronted about her bloody, body-part filled luggage, Ms. Fox smiles sweetly and explains she had no option. Of course, she had to kill them, they were causing a problem. What else could she do? As the prison door closes behind her, our Rosie asks for a cup of tea, perhaps.

Forty-three years later, Rosie is released, and using the name Grace (now played by the Dame Maggie Smith) she inserts herself into her daughter's family under the guise of being a housekeeper. And the bodies start to stack up. Rosie (as Grace) finds her new situation loaded with people behaving improperly. Thus, Rosie is forced (What else could she do?) to continue her simple method of "taking care of" bad people, including her daughter's lover and the neighbor's dog whose barking was keeping her daughter awake at night.

Now, a cardinal rule in mystery writing, is never have a sympathetic character kill a dog. But that rule-maker hadn't figured on what Maggie Smith can get away with in playing a character.

The Contract Method: When in graduate school studying family therapy and viewing family diagrams, we'd often focus on one family member as the problem-- which is never true and is "scapegoating." In fact, mystery stories usually show us how all members of an emotional system work to create the problems we have in families. For example, the person who complains the most and tells others what to do is usually tagged as the problem person. Actually, the "woman in charge" of the family didn't get to that position by herself. Under-functioners in the family who persist in not doing their part push the "in charge" person into being more and more of a nag …which gives the underfunctioners more "reason" to resist… and on the process goes.

But, Rosie Jones' way of seeing problems and fixing problems is much simpler. Also, she has the greatest thinkers, the ancient Greek philosophers on her side.

The Athenians, who convened all citizens for important votes included a form of the "contract method." Each year the citizenry picked the person whose removal, they believed, would best benefit the lives of all Athenians. That person had to leave the city and stay away for ten years. This was not "punishment," but an effort to improve the quality of life experienced by all.

Maggie Smith's serial killing Rosie Jones was simply doing the same thing. Helping out the community by getting rid of the trouble-makers. What fun.




You Should Also Read:
MysteryShrink
Barbara DeShong, Ph.D


Related Articles
Editor's Picks Articles
Top Ten Articles
Previous Features
Site Map





Content copyright © 2022 by Barbara Rice DeShong, PhD.. All rights reserved.
This content was written by Barbara Rice DeShong, PhD.. If you wish to use this content in any manner, you need written permission. Contact Grace Rostoker for details.