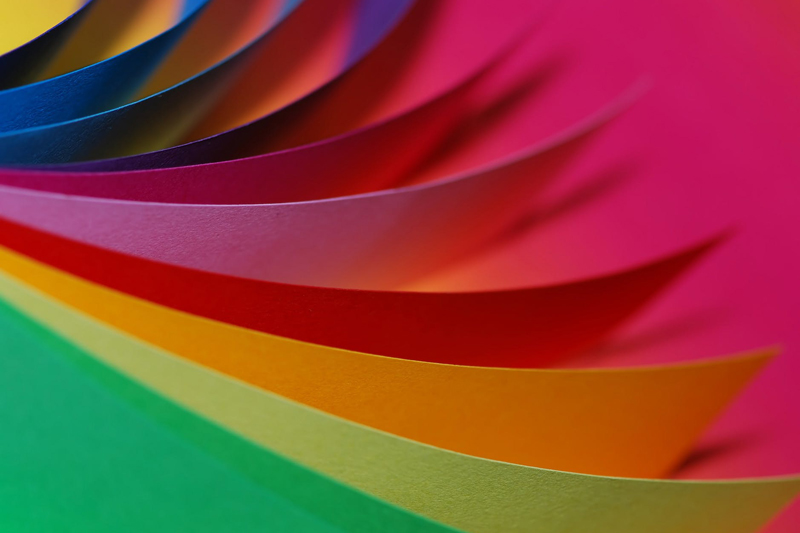 Parchment craft involves piercing, cutting, stippling, embossing and coloring parchment paper to achieve a delicate, lace-like effect through the use of special tools. Parchment craft goes all the way back to the 15th century in Spain, where members of the religious communities cut and embossed parchment to create intricate works with religious themes. Missionaries later brought the craft with them to South America, where it became a tradition to make and give parchment cards to young girls who had their first Holy Communion. Today the craft remains popular in South American countries including Colombia (where it is known as tarjeteria), Mexico, Peru, and Puerto Rico. It was introduced to the Netherlands in the 1980s by Martha Ospina, a Colombian who later founded Pergamano International, one of the leading companies dealing with parchment craft tools and supplies.
The materials you need for paper craft are parchment paper and a basic set of tools. If you fall in love with the craft and want to get serious, you can build up your tool kit piece by piece. Let's take a quick look at them.
Materials
Paper.
Paper used in parchment craft is thick and sturdy, with a weight of around 150 gsm. You can also use vellum, which is thinner, with a weight of around 90 gsm. Note that not all vellum paper is good for parchment craft; some brands can be brittle and will crack when embossed, or may be too thin and will tear under pressure.
Tools.
Perforating tools come with different numbers and patterns of needle points, while embossing tools come in different sizes and shapes. For starters, you'll need the following tools:
One-needle perforating tool.
This is like a pen with a short needle at the end, and is used for piercing the paper.
Two-needle perforating tool.
This tool has two needles instead of one, and makes it easier to pierce evenly spaced holes along a line.
Embossing tool.
This tool has a small ball at the tip and is used to raise the surface of the paper.
Stylus.
This tool has a fine tip and is used for making raised lines on the paper.
Embossing and perforating pad.
Usually made of thick felt, the pad serves as your work surface, and supports the paper when it's being embossed or perforated.
Parchment scissors.
These are small curved scissors with fine points, used for cutting the paper between perforations.
White pencil, or a pen with white ink.
This is used to trace designs on the paper.
Inks, paints, or oil pastels.
These are used for coloring your work and are optional.
Other tools are not essential, but do make life easier. For instance, the semicircle tool makes a quick job of piercing several holes in a semi-circle in one go – perfect for making a scalloped border. A perforating grid and diamond shaped needle tool allow you to make an evenly spaced "screen" with square holes.
Techniques
Patience and practice are two things that are important if you're getting into parchment craft. Some designs can be intricate and may take a while to complete. In general, a design is traced in white onto a piece of parchment paper. If the paper is to be colored with oil pastel crayons, (a technique called "dorsing") it is done at this point – the color is applied to the parchment and spread evenly with a paper towel moistened with lavender or eucalyptus oil. The design is them embossed by rubbing and applying pressure to the part of the design that needs to be raised. Next, the parts of the design to be perforated are pierced with the needle tool, and the parts to be removed are cut with the parchment scissors, leaving an intricate lacework pattern.
Parchment is great for making elegant-looking invitations and cards, bookmarks, scrapbook embellishments, and mats for photo frames. You can also use parchment craft techniques for 3D projects such as gift bags and boxes, flowers, and lampshades, among others.
There are many good books on parchment craft, among them those by Martha Ospina and Janet Wilson. These books cover basic techniques and offer several projects ranging from easy to advanced. You can also find free patterns and instructions on the Internet; simply search for "free parchment craft patterns" in Google, Bing, or Yahoo.
I recommend:


Related Articles
Editor's Picks Articles
Top Ten Articles
Previous Features
Site Map





Content copyright © 2023 by Mia C. Goloy. All rights reserved.
This content was written by Mia C. Goloy. If you wish to use this content in any manner, you need written permission. Contact Mia C. Goloy for details.