Spring Fun with your Preschooler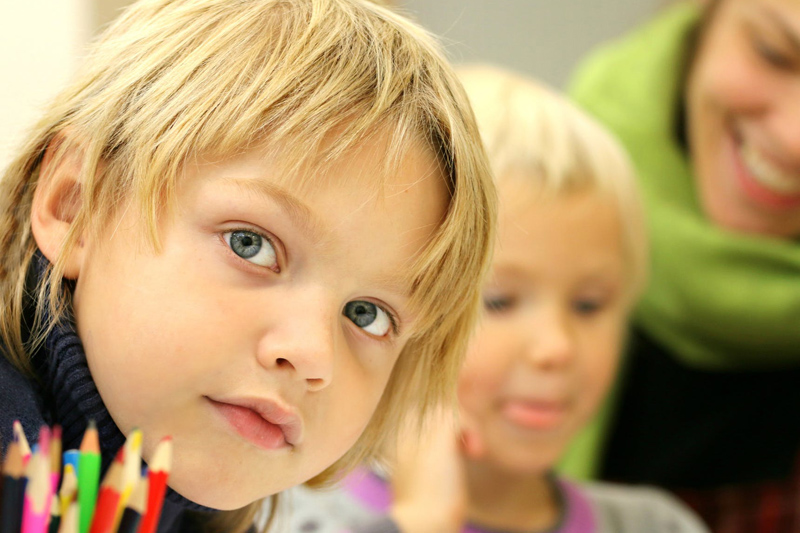 Usher in Spring with these fun and educational activities for you and your preschooler!

1. Nature Art- Visit your local park, nature preserve, or your backyard. Bring along a sketch pad and colored pencils or crayons for your child to draw a nature scene based on the surrounding environment. If you have the ability to sit at a table, or bring along an easel, your child can paint a picture, too. Before starting their masterpiece, discuss the environment with your child, and what they see, in terms of colors, details, etc.

2. Chalk it Up- Choose a spot in your driveway, or a chalk friendly space to create art with chalk. Review addition facts, draw Spring flowers, or play an old fashioned game of hopscotch together!

3. Plant and Discover- Visit your local nursery to tour the gardens. Come up with a list of questions for the nursery owner, and most likely he or she will give you a little tour. Look for seeds to plant at home so you can grow a garden with your preschooler.

4. Pick Your Own- Check with your chamber of commerce or fellow neighbors (or Google it) for ideas on U-Pick farms. The Spring is the season across the country where the weather is perfect for picking strawberries, blueberries, oranges and more!

5. Host a Crafting Party- Gather up family, fellow preschool parents and their children or playgroup pals for a fun afternoon of crafting. Choose simple crafts like easy string beading to make bracelets, or felt/foam crafts. This is a good opportunity to not only promote fellowship for your child, and you, but also to create some gifts for Easter, Mother's Day and Father's Day.

6. Get Outside and Play- Now that the weather is warmer for many of you, take the opportunity to go out and play with your child. Whether it be the park, or jump rope in your driveway, playing with preschoolers is lots of fun. Besides being good exercise, playtime outdoors with your preschool child gives you the blessing of quality time with your child. My brother, a super stay at home dad, loves to visit the park with my preschool niece often. The enjoy throwing around a ball, which helps my niece with large muscle skills, and is fun for both daddy and daughter!

7. Fly a Kite- March and April are wonderful months for kite flying. Make a kite, or buy one. Before flying it be sure to ask your child what they think will happen when the string is extended. Do they think it will fly? How high do they think it will go? The excitement of a soaring kite is fun for the whole family!

8. Make a List- Start your list now of fun summer ideas and day trips. Ask your preschooler what things they might like to do this summer, like swimming or horseback riding. Then start researching the local area attractions and recreation areas for low or no cost fun.

9. Plan a Picnic- Make simple finger sandwiches with peanut butter and banana, or cucumber and cream cheese, and pack fresh fruit and cold water. Don't forget to bring a blanket or tablecloth, as well as sunscreen. Choose a quiet and spacious park to picnic with your preschooler. Enjoy the outdoor air and finding shapes in the clouds!

10. Feature an Author for Spring- Choose a featured author for your child for the Spring season, or choose a different one monthly. Author's like Mercer Mayer, Eric Carle and Jan Brett are all good choices. Gather several books by the "featured author" and read them all throughout the month or season. Learn about the author, visit the author's website for games and fun, and draw some favorite scenes from the books.



Related Articles
Editor's Picks Articles
Top Ten Articles
Previous Features
Site Map





Content copyright © 2023 by Alissa Moy. All rights reserved.
This content was written by Alissa Moy. If you wish to use this content in any manner, you need written permission. Contact Amy Tradewell for details.