The 6 Don'ts of Writing Poetry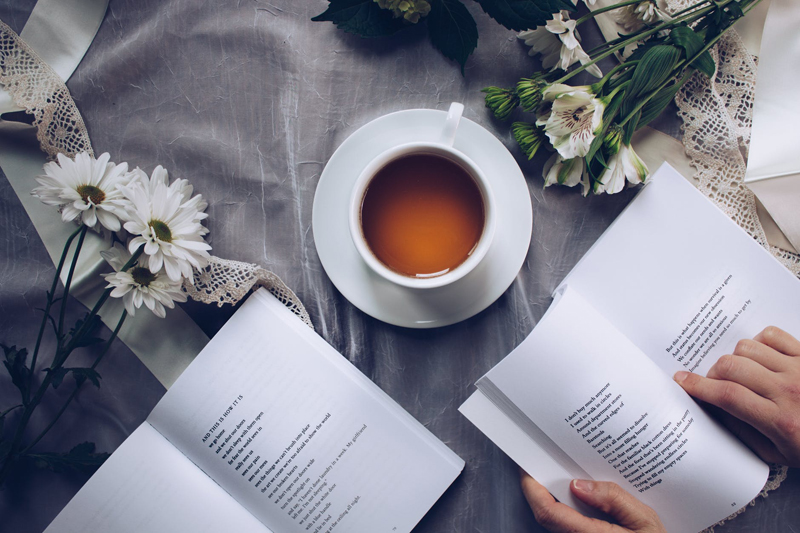 1. Don't use cliches.
Everyone knows these phrases, that jump to the mind and which we've heard over and over. Love has been described like a rose more times than anyone can count! Yet even the best of us have slipped and found cliches in our poems when we were sure we had kept them out. For help on avoiding cliches, see the article "Cliches in Poetry".

2. Don't force the rhyme.
Poems should have a natural sound and rhythm. If you're twisting a sentence just to get the rhyme at the end, it will drag down your whole poem. The reader will undoubtedly notice the spot, stumble while reading. This breaks the flow of concentration and imagery the rest of the poem was building, tearing the reader out of the world of the poem and into the line of pondering as to what the poet must have been thinking. If you can't make it natural, either change the format, or change the word matching the rhyme.

3. Don't force the style or subject, either.
Maybe you sat down to write a poem about love, but at the end you find it's about your childhood instead. Sometimes free verse suddenly starts rhyming itself, or haikus morph into page-long epics. Whenever this happens, don't panic! Just let it go, let the words flow. Later when you edit you can try to format your words and ideas into a specific style, but don't let whatever parameters you've chosen interrupt the initial creative moment. Some poems just weren't meant to be sonnets, while others suddenly take on more shape and meaning when crafted to that very form. The key is to just be open to the experience. Write the poem that's coming from the creative emotions inside you, not some cut-and-dried format from the analytical aspect of your mind. Sure, you wanted to write a limerick and you're stuck with a villanelle instead. But remember- there's no limit to the number of poems you can write. If this one didn't turn out the way you had planned and expected, just try again, and again. It's there. Don't force it but let it flow, and it will come in its own time.

4. Don't leave it untitled.
This topic has also been addressed in the article "Title your poetry". Sure, some of the greats like Emily Dickinson and e. e. cummings didn't title their poems, but that's different. A title lends strength to a poem. Stripping it of its title strips it of some of its strength. It's hard enough to publish as it is, so make sure your poem has all the extra strength it needs.

5. Don't not edit.
I know it's a double negative, but it fits the list. No poet in the history of poetry has been good enough to write a quality poem in one go. I'm not saying it's not possible to write a poem in one try, it certainly is. But it will not be a quality poem. Sure, it may be good, and rhyme in the right places, but it would be a mistake to let it go without even the littlest tweaking of meter, rhythm, word choice, etc. Remember what we said earlier about a poem needing its strength? The difference between a polished and an unpolished poem is immediately apparent to editors (and readers, for that matter). A polished poem is much much stronger than an unpolished one.

6. Don't write someone else's poem.
Don't try to copy the greats. It is a lesson in futility, and will not do anything for morale boosting. Believe in yourself, and find your own voice. Make the poem your own, and you will shine through the words. Write the poem that only you (no one else in the world) could write, and it will come across as an honest, heartfelt, inherently higher quality poem.

You Should Also Read:
Choosing a Title for your Poem
Cliches in Poetry


Related Articles
Editor's Picks Articles
Top Ten Articles
Previous Features
Site Map





Content copyright © 2022 by Jessica Smith. All rights reserved.
This content was written by Jessica Smith. If you wish to use this content in any manner, you need written permission. Contact Karena Andrusyshyn for details.