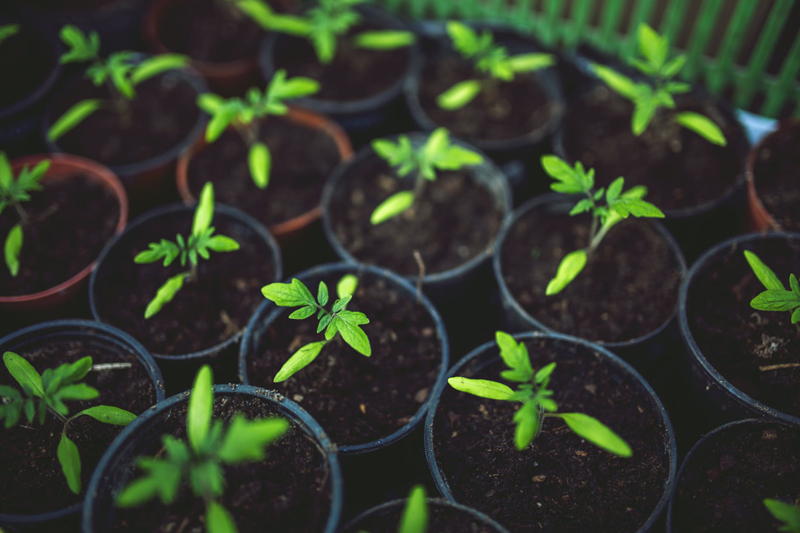 First, you should take into consideration where you want your raised bed to be. Raised beds are perfect to grow your vegetables, flowers or strawberry plants. As most of these love the sunshine, you would need to find a place with adequate sun. Next, it should be close to a water supply, unless you need the exercise of hauling water or unraveling the extra long hose to water your bed. Then comes the choice of what you want your bed made from.

Clear the Area

First, you should clear the area. You can skip this, but if you take the time to do this now, you will help eliminate those weeds from growing up through to your pepper patch. Pull up the grass and weeds. Using a spading fork, loosen the dirt.

Dig a Trench

Dig a trench that is about two inches deep around the perimeter of your planned garden. This will help steady the bricks, cinder blocks, or lumber that you are planning on using to construct the outside of your raised bed.

What to Use for The as a Frame

Bricks or boards are the most commonly used items in constructing the frame of your raised bed. Cinder blocks will work just as well. If you use cinder blocks, simply arrange them in the length and width you want your raised bed to be. Make sure that the holes are facing upwards as you can use them to plant your pepper plants in, or any other plants you desire. A good dimension of planting width is no bigger than four feet. By keeping this size, you can easily weed, water and plant. Everything is all within easy reach. You can make it as high as you want. Most are between six and 12 inches high.

If you use wood to construct a frame you can use any boards you have on hand or you can go to the lumbar yard. They will cut the lumber to your specifications. To secure the corners of your wooden boxes you will need to reinforce it in some way so it does not come apart from the pressure of the soil inside. You can use 4 X 4s, corner braces, lag screws or nails to accomplish this. Putting the ends of the board's together, pound in nails or screw in the lag screws to hold the two pieces together.

Filling the Frame with Soil

Once you get your frame together, you can add your soil. For this, you can use your own premixed compost soil, or you can go to a garden supply store and buy enough bags to fill the inside of your bed. If you use your own mix, lighten up the soil with some sand, vermiculite, perlite or peat moss. The lighter your soil, the easier the plants roots can grow. A good recipe for soil is to use half compost and half-top soil or equal amounts of compost, topsoil and peat moss.

Planting

After your soil is in, and you have it leveled, you can plant theplants that you want. Raised beds are perfect for growing vegetable plants. The soil stays warmer in a raised bed and has more protection against frost, because it is higher off the ground.

If Bricks Are Your Frame

If you use bricks, you may have to mortar them together to make a solid wall. Otherwise, you run the risk of your wall collapsing from the weight of the soil. You can also use iron wheels with the spokes cut out. Simply clear the area beneath them and fill with soil. This makes an instant raised bed.


Related Articles
Editor's Picks Articles
Top Ten Articles
Previous Features
Site Map





Content copyright © 2021 by Gail Delaney. All rights reserved.
This content was written by Gail Delaney. If you wish to use this content in any manner, you need written permission. Contact Gail Delaney for details.