Enjoying Summer in Boston with Kids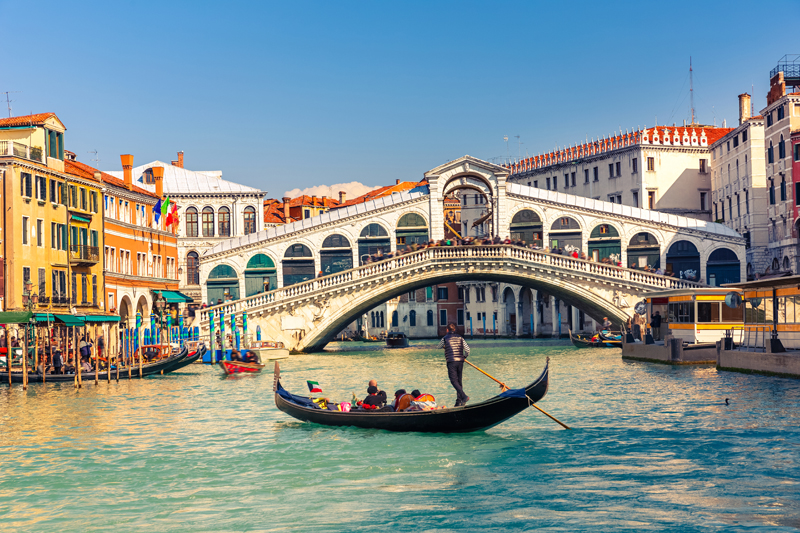 Boston has to be the most child-friendly city anywhere. Hotels pamper them, restaurants cater to them, attractions are made just for them. We just spent a few days there mixing some traditional kid-pleasers with some experiences that might not be made for kids, but certainly pleased ours.
We began by checking into the Royal Sonesta Hotel, set on the Cambridge bank of the Charles River. A valet whisked our car off to the underground parking and at the registration desk they welcomed 11-year-old Mary with a scavenger hunt list, one of the special amenities that were included in the hotel's Summerfest. We could have chosen a family package that included four tickets to the Boston Museum of Science, just next door to the hotel, but Mary had been there recently with her school, so we had chosen instead a suite with two connecting rooms.
These overlooked the river and a sweeping view of the Boston skyline through a solid wall of windows in each room. A spacious living room with a long sofa and a round glass table and chairs connected the two bedrooms. Flat-screen tvs were in in every room, large double-sinked bathrooms had tubs and in-tub showers, and in our closets we found safes, umbrellas, comfy-soft bathrobes and the best hotel slippers we've ever slid our feet into.
One of the special things for kids was a scavenger hunt, but before Mary set about exploring the hotel, we had to leave for our scheduled early evening trip with Boston Duck Tours, which left conveniently from the adjacent Science Museum. The vehicles in the Boston Duck Tours fleet include many that were originally built for and used as landing craft in World War II. Our driver, a Canadian from Halifax, Nova Scotia, gave a lively narration as we traveled through Back Bay, over Beacon Hill, around the Common, over to Charlestown for a look at the
USS Constitution
and back to Cambridge, where he drove right into the Charles River for a tour that took us past the river side of the Royal Sonesta. The highlight for Mary was the chance to sit in the driver's seat and help pilot the boat – that and a great view of her favorite Boston structure, the Zakim Bridge.
After a quick breakfast on the terrace at the hotel's ArtBar, we headed to Harvard Square and the Harvard Natural History Museum, where our main goal was the Ware collection of glass flowers. Mary was enchanted by these, and by how much they looked like real flowers, leaves and fruit. She spent almost an hour there, inspecting every one and photographing several. On leaving the glass flower gallery, she spied the rocks and minerals in the next room and was lost for another hour.
"This," she said as she stood in front of a four-foot geode filled with amethyst crystals, "is definitely the place for kids!" I was doubtful that most others would share her enthusiasm, until I looked around and saw half a dozen other kids peering into the showcases, exclaiming over meteorites and excitedly pulling parents to admire the dramatic crystals that line the walls.
We had not planned to spend the entire day in one museum, but we did, leaving only for lunch before moving on through the engaging exhibit on animal and plant coloration, the dinosaur skeletons, shells, and several galleries of stuffed animals. Mary was especially interested in how these were preserved and stuffed to look so natural, and began looking for seams and other hints. That museum attaches to the Peabody Museum, filled with archaeological exhibits and displays of Native American, Central American and South Seas cultures. Totem poles, a Day of the Dead exhibit and one showing finds in a dig in Harvard Yard were her favorites.
We stayed in Harvard Square for an early dinner at Shabu-Ya, a Korean restaurant that offers the perfect meal to keep kids from getting fidgety. A wide pot of simmering broth was set on a heating surface at the middle of the table and plates of assorted vegetables, noodles, seafood and thinly sliced meats were placed around it. With our chopsticks we chose our own menu, cooking each piece in the broth and fishing it out, either with the chopsticks or with little wire baskets. No waiting and plenty to keep everyone busy through the meal.
Since we'd eaten early, we had the evening to explore the hotel and get more answers to the scavenger hunt list, which included the name of the bellman, drawing her version of a favorite from the Sonesta's outstanding art collection, and the depth of the swimming pool. The last one took an hour, not to determine its depth, but to explore it. After an hour of swimming, she was ready to sink into that comfortable bed.
The next morning we took another boat ride, this one with Charles Riverboat Company, sailing from the CambridgeSide Galleria, the shopping center just across the street. This cruise, free for hotel guests, took us farther up the Charles, past Back Bay, the college boat clubs, Boston University and Harvard's river houses. On our return, Mary presented her finished scavenger hunt list, expecting the prize to be the usual sticker or pin, but to her delight she was presented a blue T-shirt proclaiming her to be a Sonesta Kid.
There's only one problem with bringing older kids to places like this. She could read the hotel brochure that mentioned cooking classes for kids before the holidays, so she's lobbying hard for a return trip to see Boston's Christmas decorations.
To learn more about the Royal Sonesta, visit
www.sonesta.com/Boston
; for more about Boston visit
www.bostonusa.com
. Information on Harvard Natural History Museum can be found at
www.hmnh.harvard.edu
.
You Should Also Read:
Summer travel Maine Coast
Summer travel NH White Mountains
Summer travel New Brunswick, Canada


Related Articles
Editor's Picks Articles
Top Ten Articles
Previous Features
Site Map





Content copyright © 2023 by Barbara Radcliffe Rogers. All rights reserved.
This content was written by Barbara Radcliffe Rogers. If you wish to use this content in any manner, you need written permission. Contact Barbara Radcliffe Rogers for details.