Celebrating Black Fatherhood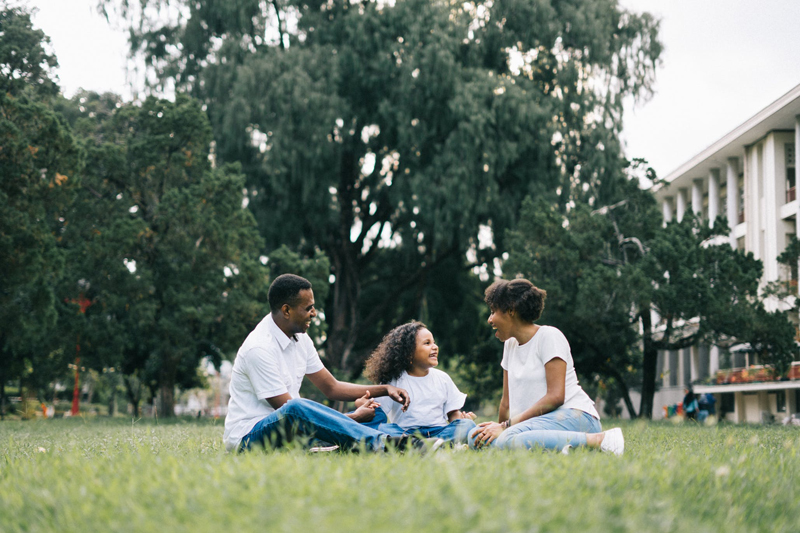 There are many stories celebrating Black mothers. It is well known that Black women have for years, been the back-bone of their family and community. Yet we often do not take the time to celebrate, as often, the diligence and strength of our Black fathers.

Although you will not find it on any national calendar or see greeting cards paying homage to it; this week is Black Fatherhood week. Unaware to many, Black Fatherhood week strives to connect the men in the Black community and celebrate the hard work and triumphs that they have accomplished in their lives as fathers.

We hear so many stories that degrade our Black men, but rarely hear of stories that elevate and celebrate our Black fathers, and acknowledge their accomplishments and dedication to their families.

There are a few groups that have began to gather and have dialogues about what it means to be a Black father and dealing with the daily grind and struggles that they are faced with, and still manage to set forth an example that their children can be proud of.

During these celebrations, groups of Black fathers and young Black men come together and celebrate one another and discuss what they can do to help stimulate and revitalize their communities.

Many of the men have taken on the role of mentors; taking our young men under their wings, and those children that do not have a father in their lives, and showing them the love and care that only a father can give.

It has been heard many times about how the Black man is an endangered species. We hear all of the stories about the percentage of Black men in prison. How many have abandoned their families. How many have fathered children only to move on to the next woman.

Yet don't often hear or speak of those Black men who have taken their role of fatherhood seriously and with a passion. There are examples all around us. Only we tend to focus on the negatives that are so readily seen.

What about those fathers who are doing exemplary work? What about those single fathers who have taken responsibility, and are raising their children to the best of their ability? We rarely hear the accolades for those fathers in that position. We revel and celebrate the strength of a single mom raising her children, getting them through school, sacrificing for them, and making sure their children have every possibility afforded them.

There are many Black fathers that fill this role, as well. And they are holding it down. There are single fathers doing what they have to do each and every day; often the unsung hero in their children's lives. Quietly doing their best to raise obedient, strong, and determined children. Yet they rarely get the recognition for what they give.

Sure; many people have said and will continue to say, why do we have to set apart a specific day or week to celebrate Black fatherhood; when we have Father's day? Why not?—Why not take the time to restore the image of what a Black father is, and how important his contributions are not only in the lives of his children, but in his community at large.

It is about restoring and celebrating and upholding and encouraging and fostering the pride of being a Black father. The kind of father that may not have all the money in the world, but has a heart with a whole lot of love to give. The kind of father who may not have the best education in the world, but gave all he could so his children would. The kind of father that goes back to school and strives to be more than what he grew up around. The kind of father that turns his life around—even if he spent time in jail—but is determined not to make the same mistakes and show his children that you can, with love and support, climb out of the pits of past mistakes, and begin making positive changes and wise choices in life.

There are Black men taking care of their families and doing what needs to be done for their children each and everyday. And not near one of them are selling drugs, stealing, or conning anyone. They may not be good with a basketball, a football, or any sport. But they can use their hands and their minds. Their family, their children are their inspiration and encouragement. Whether they wear a suit and tie, or green coveralls to sweep the floors; they are doing what it takes, and are setting examples.

This is what we should be celebrating—The tenacity and strength that it takes for our Black fathers to continue to hold up their heads and do what they have to do, to make sure that their children understand and know that they are not only loved and provided for; but that they have an example of what dedication is.

I applaud those Black fathers who are handling their business; Who are making a difference each and everyday in the lives of their children. I applaud those Black fathers who have not given up; even when it feels like the weight of the world is upon their shoulders, and the enemy is stepping on their necks. They continue to stand strong and rise above the chaos and difficulties that life sometimes brings.

I celebrate these men—my husband, brother, uncles, cousins and friends—for it isn't always easy and the situations often times can seem grave. But with love and determination in their hearts, they triumph over past mistakes and learn to ride the storms of life, showing their children what a truly loving, sincere and strong Black man looks like. We have more than President Obama as an example. He is just one of many Black fathers that deserve to toot their fatherly horn!
You Should Also Read:
The Real Dad Network


Related Articles
Editor's Picks Articles
Top Ten Articles
Previous Features
Site Map





Content copyright © 2022 by Ruthe McDonald. All rights reserved.
This content was written by Ruthe McDonald. If you wish to use this content in any manner, you need written permission. Contact Ruthe McDonald for details.