Reduce Stress by Simplifying Your Life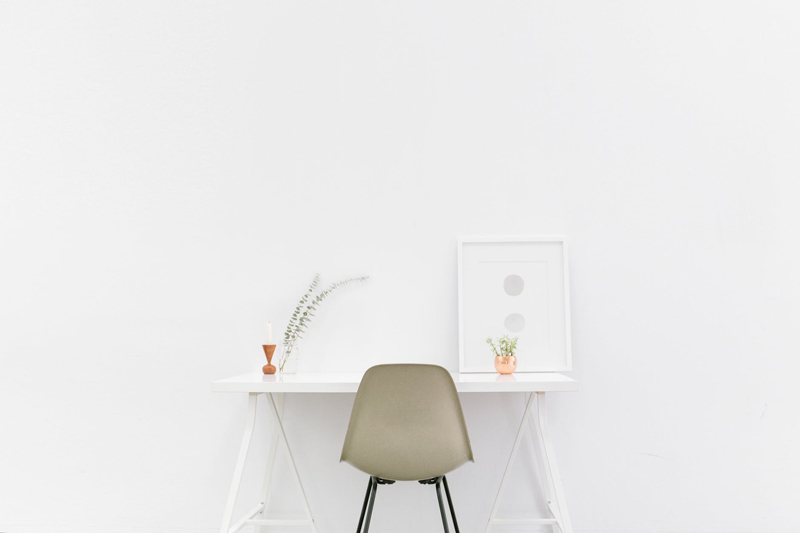 Life seems busier and more complicated than it has ever been. Many people are suffering from stress. You can reduce your stress by looking at your life and trying to remove the stressors. Here are some suggestions of how to reduce your stress by simplifying your life..

Get rid of what you don't need

The stuff that we possess takes our time and energy. We stack it, store it, and keep it clean. With less stuff we have more free time. Reduce the stuff that you do have and you will also see your stress level reduce too.

Don't buy too much stuff

You can't properly reduce your stuff if you keep buying more. Be careful, think before you buy something new if you really want or need it, and if you really need to make the purchase.

Remember what matters

Generally it's the simple things in life that matter. Ask yourself, what matters to you? If what matters is being home every night, is a job with lots of travel really for you?

Some people enjoy the beauty of the earth. In our busy lives take time to enjoy nature.

Think about moving to the country

Not everyone can do this, but remember that life is slower in the country. It doesn't have to be fast paced just because you live in the suburbs.

Spend time with the family

Many times we add extra commitment to our day, which stresses the relationships with our family members. Building good relationships with those closest to us is often more rewarding than we think it will be. Sometimes family members are fun to be with, we just don't realize it.

Plan times of rest

Sometimes we can be so busy, we forget to take breaks. If you schedule your day, then plan times that you can rest into your day. Find out what is restful to you. Is it reading, watching TV, exercising, or something else? Then schedule and plan that activity into your day.

Vacation

Make sure when you take a vacation it is relaxing and what you are looking for in a vacation. Don't have a vacation with lots of activity if relaxation to you is lying on a beach all day.

Don't take work home with you

You may think you have more time at home to finish that work, but it eats into your leisure time making you less relaxed. Leave work at work and don't take it home with you.

Learn how to say "No"

Don't feel you have to say yes just because someone asks you to do something. Everywhere there are good causes that we can donate our lives to. Make sure before you agree to something that you have enough free time to do that task well, if not then protect yourself by saying "no".

Do one thing at a time

It is when we multi-task that we add stress to our lives. Do one thing and then move on to another. That way more things will be done with better quality.

Don't make too much work for yourself

Are you changing your sheets twice a week and vacuuming your floors every day? Could you do your chores less frequently? Are you doing too much laundry because your children drop their clean clothes on the floor? Train them to put clean clothes away and you will reduce your laundry. Look at all the chores that you do and ask yourself if they can be done less frequently.

Reduce the activities of your children

If you have many children doing multiple after school activities then you will find you have no time for yourself. Just because there is an activity offered doesn't mean your child has to take that activity. While one thing may be good, many will add to your stress. Children don't need multiple things to stimulate them, they need good quality family time.

Teach your children chores

If you are constantly picking up after your children then you are making work for yourself. Teach your children to pick up after themselves and also do chores around the house. This will reduce your burden immensely.


Take a good look at your life and for every thing you do, ask if it can be simplified and then make changes to improve.

Simplify your meals

It's great to produce a gourmet meal occasionally, but it's not practical to do it every night. Often simple is best and more nutritious too.

Reduce your debt

Debt adds to your stress, try and reduce it as much as possible. Don't just pay off the minimum on your credit cards every month. Be careful what you buy if you are adding it to your credit card bill. Try and do without things you can't pay for.

It seems that the current generation has more commitments than the previous one. It is by simplifying our lives that we can reduce our stress and so have peace.
You Should Also Read:
Living Simply - Improve Your Life with Less Clutter


Related Articles
Editor's Picks Articles
Top Ten Articles
Previous Features
Site Map





Content copyright © 2023 by Tina Razzell. All rights reserved.
This content was written by Tina Razzell. If you wish to use this content in any manner, you need written permission. Contact Tina Razzell for details.