One Thing at a Time – Book Review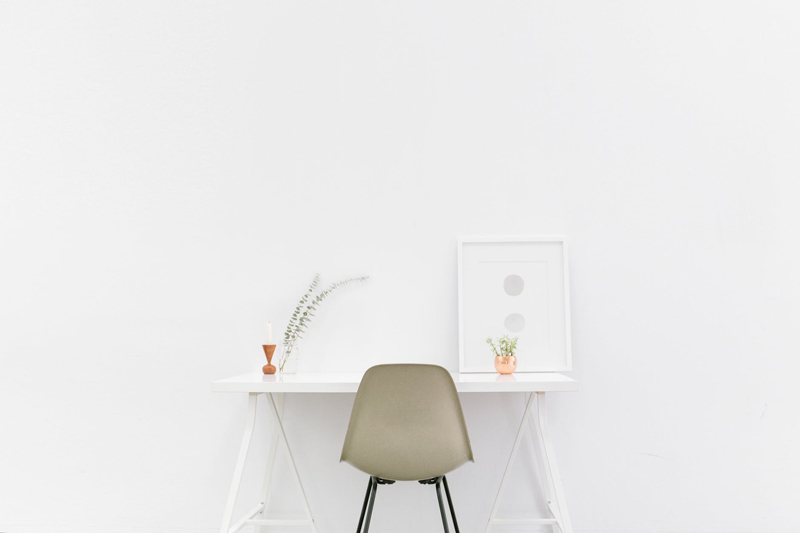 The book contains 100 simple ways to live clutter free every day. The chapters are short, but contain a lot of useful advice. Here are a few ideas from the book that spoke to me:
Keep It Moving
In both the chapter on laundry and the chapter on dishes, the author urges us to "keep the clothes moving on" and "keep the dishes moving on". We need to realize that dishes and clothes are a fact of life and move them to the next stage of the process to get them clean and put away. After reading the book, I now look at dishes and clothes and think, "Keep it moving" and then action them for 5 or 10 minutes.
Set Numerical Limits
We know we have too many clothes, but how many are a good amount to keep? The author suggests setting limits such as: 10 sweaters, 10 shirts, 6 pair of pants, 5 turtlenecks, 3 pair of shorts, 7 t-shirts, and so forth. Instead of just downsizing, and getting rid of what you don't want, she suggests just choosing your favorite and getting rid of the rest.
Purge Deep Storage Areas First
This is the first book I have read that has said this, but it makes sense. If your basement, attic or storage bins are already full, the next place to store things is in your living space. Also, the things we stored many years ago have less value to us and are easier to part with. As you clear your deep storage areas, you will gain space for things that really belong there and so gain space in your living areas.
Speed up your Heart
Clutter happens because we don't have the energy to deal with it. Adding aerobic exercise to our daily routine gives us energy and lifts our mood. Mental fatigue and physical fatigue are related, if you start to feel tired, take an exercise break and then get back to work with increased energy. If this doesn't work, take a nap or have a snack.
Open the Windows
Just the simple act of opening the window will help you feel energized as you breathe in the fresh air and not the stuffy air that has been recirculating in your home for a long time. When you feel oxygen deprived, your energy flags, and clutter piles up. Invite more air into your life and you will see energy come in with it.
Is it Worth It?
If you keep something, make sure it is worth it. There is a cost to housing it, cleaning it, protecting it and maintaining it. Things cost you when you choose to keep them. Does keeping your stuff cost you in terms of human relationships? Many marriages break up over material things.
The book was written in 2004. There are a few chapters that show its age, such as "Get a Rolodex". My only criticism of the book is its absence of electronic media to solve clutter problems, such as storing data and photographs electronically, they weren't such an obvious solution when the book was written.
Nevertheless, I found the book inspirational to dip into from time to time. While it's not the sort of book you sit and devour, keeping it on the coffee table and reading a few chapters at a time inspired me to then put the book down and move with a decluttering project. Most of the advice was fairly obvious, but the reading of the book was definitely worthwhile.
Buy the book from Amazon:
One Thing At a Time: 100 Simple Ways to Live Clutter-Free Every Day
You Should Also Read:
Living Simply - Improve Your Life with Less Clutter


Related Articles
Editor's Picks Articles
Top Ten Articles
Previous Features
Site Map





Content copyright © 2023 by Tina Razzell. All rights reserved.
This content was written by Tina Razzell. If you wish to use this content in any manner, you need written permission. Contact Tina Razzell for details.