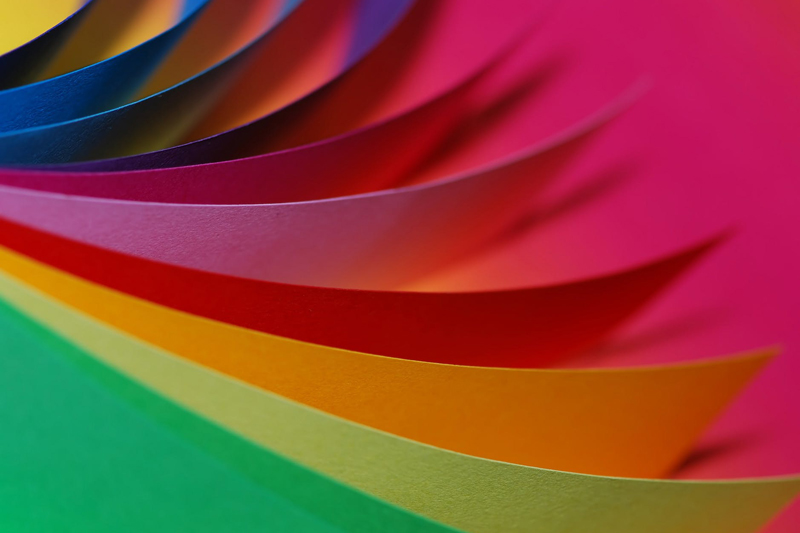 Paper flowers, especially roses, add a romantic touch to projects. Make this paper rose from one circle – it takes only a few minutes, and you can make several in one sitting! You can use any paper you want, although I prefer using handmade paper because of its soft texture.
You will need:
* Paper, preferably handmade, big enough to fit a 3-inch circle
* Compass, circle template or any object (jar lid, canister, etc.) for tracing a 3-inch circle
* Pencil
* Scissors
* White glue
* Quilling tool or cocktail toothpick (optional)
On a piece of handmade paper, trace and cut a circle measuring 3 inches in diameter. Draw a spiral on the circle starting from the edge going towards the center, with the lines around half an inch apart. Try to keep the spiral as evenly spaced as possible. You may want to make a pattern first on a piece of scratch paper, which you can later trace onto the actual paper you're going to use.
Cut along the lines of the spiral. Then, starting from the outer end of the spiral, coil the paper into a snug roll, keeping the bottom/inner edge of the spiral even. The top/outer edge will flare out a bit, but that's OK. Note: You may find it easier to begin forming the coil with the help of a quilling tool or cocktail toothpick.
Once you're done coiling the paper, release it so that it opens up into a rose. You'll notice that the center of the spiral now forms the base of the rose. Glue the base to the coil to keep the rose from unraveling.
When dry, use your fingers to gently curl the top edge of the rose outward to give the petals a softer, more natural look. When you're satisfied with the way the rose looks, you can then attach it to a card, box or project of your choice. If you wish, you can cut out a sepal (the "collar" at the base of a flower where it meets the stem) and some leaves from green paper and stick it to the bottom of the rose to complete the look.
You can make this rose using different kinds of paper. Experiment with Japanese washi paper, thin card stock or even junk mail. Also try tracing the spiral with a gold or other metallic pen before coiling it to give the rose a gilded edge, or applying glitter glue to the edges for a fairy-like effect.


Related Articles
Editor's Picks Articles
Top Ten Articles
Previous Features
Site Map





Content copyright © 2022 by Mia C. Goloy. All rights reserved.
This content was written by Mia C. Goloy. If you wish to use this content in any manner, you need written permission. Contact Mia C. Goloy for details.