Harvesting Vegetable Seeds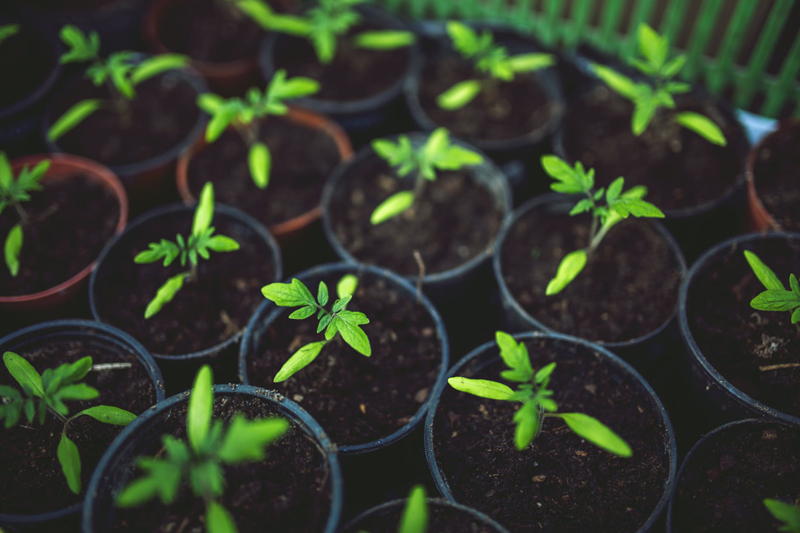 Buying vegetables every year can be expensive. Especially when you only get four to six plants and the price is close to $2.00. You can save money by collecting your own vegetable seeds. Do not collect them if they are hybrids though. They will not produce the results you were hoping or looking for.

Seeds That Are Easy to Save

Some seeds are easily saved. Tomatoes, peppers, eggplant, ground cherries, garden huckleberries, peas, beans, and corn are in that group.

If you have a tomato plant you want to plant again next year, here is how to save the seed. From a fully ripened tomato, you squeeze the seeds out onto a paper towel or you can use a screen. Just place the seeds on the screen, but make sure there is adequate ventilation beneath your screen so both sides will dry. Leave the seeds out at room temperature until they are thoroughly dry. Another way to do tomato plants is to put the seeds into a bowl of water. Allow them to stay in the water for three days. They will start to ferment and you will see mold on the surface of the water. When this happens, add more water and stir. Scrape the mold off the top. Repeat this process of adding water, stir and scrape mold off until only clean seeds remain. Then place the seeds on a paper towel or screen to dry.

Peppers are easy to get the seed from. Simply find a mature pepper. Most mature peppers turn red and you wait until they are red all over. When this happens, you cut it open and get all the seeds out. Place these seeds on paper towels or a piece of screen. Leave them until thoroughly dry.

You harvest the seeds from ground cherries and garden huckleberries just like you did the tomato seeds. The only difference is that the fruit is much smaller to work with. Separate the seeds from the mature fruit and allow to dry.

Beans and peas are easy to harvest the seed from. Allow the pods to stay on the plant until the pod becomes dry. They will rattle when you shake them. You have to watch these seed pods a little bit, because some will split open and the seeds will drop out onto the ground. Once they are dry, pick the pods and place them on a screen to dry completely. When they are totally dry, open the pods and remove the seeds.

To save eggplant seeds, leave the fruit on the vine until it is dull, off-colored and hard. Then all you need to do is cut the eggplant in half and removed the seeds. Allow to dry as you have done with the other seeds.

If you are thinking of saving your lettuce seed, this is a little more difficult to do. After you have selected one or two plants to leave for seed, the plant will bloom. When it is done blooming, pick the seed head. You can separate the seeds from the chaff by rubbing them between your fingers.

Hard to Harvest Seeds

Some seeds are hard to save because they will give you different results then what you are expecting. They are mainly the vine crops such as cucumber, melons, and pumpkins. They are more difficult to save because of cross pollination. But if you don't mind taking a chance, they are very easy to save. You must wait for the fruit to become very ripe and/or mature. Cut the fruit open and separate the seeds from the flesh. Dry them at room temperature on a screen or paper towels.

Another seed group that is hard to gather are the biannials. Carrots, beets, onions, and cabbages. To do this you need to dig the roots and keep them cool and moist. Some recommend burying them outdoors in a sand pile, then in early spring, redig the roots and plant them in an uncrowded area of your garden. The plants will continue to grow and seed heads will form. Allow the seed heads to dry, then gather the plump seed into a container. Finish drying them at room temperature.

Storing Your Seeds

Once you have collected your vegetable seeds and have them fully dried, put them in an envelope or airtight container. Label them with the variety, size of plant and where you planted them in the garden. This way you will not plant those same plants in the same area. Some people also like to take a picture for better detail. Include all the information you need and put the packet away in a cool dry place until you are ready to use them again next year.

Storage Life

The storage life of some seeds vary. Some are only one to two years while others are four to five years. If you are going to keep your seeds for more than three years, it is better if you place your seeds in the refrigerator or freezer. You do have to watch the moisture content that could form in the jar if you do this, but it is solved by putting a small cloth bag filled with dry powdered milk at the bottom of the jar.



Related Articles
Editor's Picks Articles
Top Ten Articles
Previous Features
Site Map





Content copyright © 2021 by Gail Delaney. All rights reserved.
This content was written by Gail Delaney. If you wish to use this content in any manner, you need written permission. Contact Gail Delaney for details.