Describe an Awkward First Date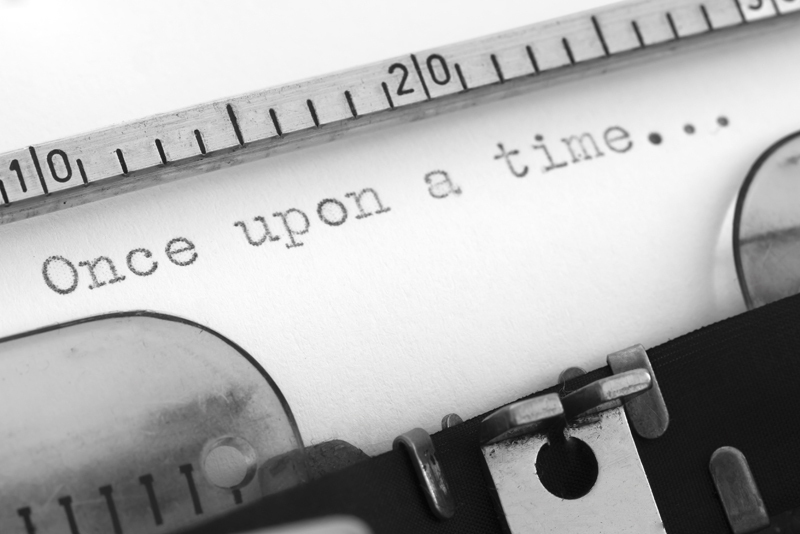 Take the following text writing prompt: Describe AN awkward first date. Notice how it does not say, "Describe YOUR most awkward first date." The secret to a successful text writing prompt is to make the wording a bit loose and open-ended so as not to restrict the writer to his or her own experience. Many writers might feel inhibited delving into a private memory such as their actual most awkward first date, and the writing process might shut down before it begins. But here the wording leaves the assignment open for the writer to think of something autobiographical if they wish (or to remember an anecdote from family or friends) and then to EMBELLISH it.

Learning this two-step process is crucial for a writer to develop the ability to mine his or her own experiences (or stories heard from others' experiences) as a starting place – a springboard – from which to build a unique scene for his or her fiction. This is how ideas are created. This is also why the strictly autobiographical wording of inadequate writing prompts (say, from grade school) such as, "Describe YOUR best Christmas memory," are too limiting and ultimately fail to ignite the writer's imagination. It is much more fun to embellish than to stick to the embarrassingly prosaic facts of one's actual experience.

For example, what if you are given the text writing prompt, "Describe an awkward first date"? Your first impulse is probably to pull up a relevant memory: In high school I really wanted to ask this girl out on a date, but her parents were very strict and very religious, and they would only allow me to take her to Sunday services at their church, and I'm not even a member of that church, or even that religious, and so I felt out of place. That exhausts the extent of your own experience with an awkward first date, but this writing prompt gives you permission to explore onward to create AN awkward first date.

So you think of your cousin's experience: Well, he had the exact same situation when he wanted to date the oldest daughter, but it was even more awkward for him because the church service included a baptism ceremony for some new members who had recently joined the church, and it seemed like too private an occasion for someone like him to attend when he wasn't even a member of the church, and he wasn't even sure what was appropriate to say to the baptized people afterwards. Congratulations? Best wishes?

Okay, that exhausts everything you have experienced or heard about involving awkward first dates. And here is where your imagination starts to take over. First, you take a small step of speculation as your imagination moves away from yourself and focuses on your cousin: Well, it could have been worse for him. At least the baptisms were indoors and not outside at the river the way the church used to do it. Especially in springtime. He would have felt awkward and been freezing to death in the wind.

Then your imagination leaps into pure invention: And what if that had happened? What if my cousin had only been allowed to take the oldest daughter on a first date to a church service that involved a baptism ceremony in the river in chilly springtime – and what if HIS older brother had been speeding down the river that day in his speedboat, hammered on cheap beer, singing along with the oldies on his radio, and plowed right into the baptism ceremony, and ACKNOWLEDGED his younger brother with a cheery quip? My cousin would have never lived it down. Never. Not ever.

The previous example shows how far a writer can go with free-associating elaborate scenarios with a somewhat boring personal memory as a starting point when he or she receives an open-ended writing prompt such as, "Describe an awkward first date." The process really takes off when the writer asks himself or herself, "Okay, what if THIS particular thing had happened instead of what had really happened? What would everyone's reaction have been? What would the repercussions be on the main character and what flaws or strengths in his personality would determine how he reacts to their reactions?"

Notice in my example how the main character in the action transformed from the writer himself in his own memory to his cousin in a family anecdote to a version of his cousin in a made-up scenario. Often, the farther the main character moves from being the actual writer, the more freeing the experience and the better the ideas. Now it is your turn to describe an awkward first date.
You Should Also Read:
Writing Prompts
Text Writing Prompts
Why Use Text Writing Prompts


Related Articles
Editor's Picks Articles
Top Ten Articles
Previous Features
Site Map



Follow @Val%5FKovalin
Tweet





Content copyright © 2023 by Val Kovalin. All rights reserved.
This content was written by Val Kovalin. If you wish to use this content in any manner, you need written permission. Contact Val Kovalin for details.