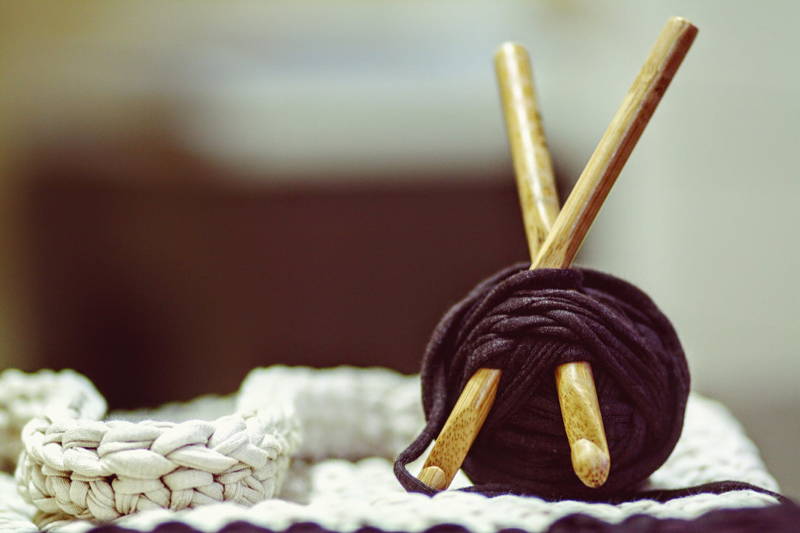 There's a pattern that I've edited from a picture that I've put up for a free pattern on my web site on Google Blogger. For any who've seen the giant rug, made out of rope, you're going to be thrilled that there's a pattern to follow now. So, why bother to buy it when you can make it? If you haven't seen the picture yet, you're going to be astounded by the shear beauty of the simplicity.

The first time I saw this picture I was blown away; mostly because I hadn't thought to design something like that before. I'm usually the idea person behind finding a solution to any problem that might involve any type of fiber. Well, all I needed was just the [i]idea[/i] to get me started. I already have several patterns planned to put together for a later time. So, sometime in the future, you may be seeing more patterns on my blog, Etsy, eBay or even through Leisure Arts.

I've given much thought to the type of material that might be used other than a rope. Of course, put on tile/linoleum/marble, cotton/nylon/acrylic or most any other fiber would skid right across the floor. So, I'd suggest using some type of contrast rubber gripper material (such is often used, these days, to line kitchen drawers). This will give the rug something to stick to the tile with.

I'd like to start sharing some of my patterns with my readers. If you're not following me on Pinterest, Twitter or my Blogger page @ Beya's Craft and Hobby, I hope you'll take the opportunity to do so now.

At Pinterest, I can be found under Beverly Lynn Elrod
At Twitter, I'm listed as Beverly5876
At Google Blogger, I'm listed as Beverly5876

Here's where you can find the pattern for my GIANT Rug pattern. The hook size just says GIANT, but if you can find a size larger than an S, that's what you want. I suspect that this pattern was done with a specially made hook for the project.

https://www.beverlys-craft.blogspot.com

But, I'll be working it up as soon as I get caught up with some other things that I need to get done.

In the meantime, please feel free to look around my blog, Pinterest and Twitter pages. If you have any questions, feel free to ask away. And, if there's anything that you'd like to have designed that you can't find anywhere else, please feel free to contact me. There's a good chance that I can either find what you're looking for, or with some picture passing, maybe I can figure out what you're trying to get and I'll be able to design it for you.


Related Articles
Editor's Picks Articles
Top Ten Articles
Previous Features
Site Map





Content copyright © 2019 by Beverly Elrod. All rights reserved.
This content was written by Beverly Elrod. If you wish to use this content in any manner, you need written permission. Contact Holly Messenger Aamot for details.