The Office Clutter Cure - Book Review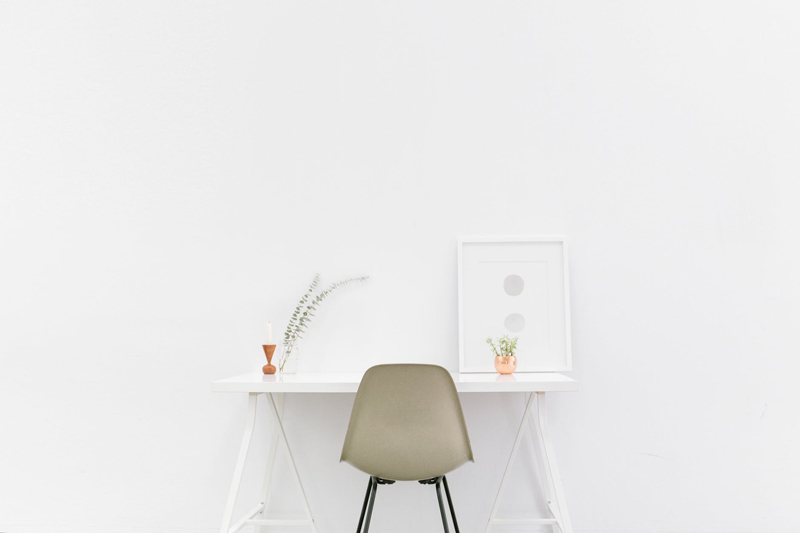 Don Aslett is one of my favorite authors. I have read many of his books about getting rid of clutter and organizing your life. As a work at home mom with a desk that is the center of operations for the household, I was particularly excited to read this book as my desk can get very messy very fast.
In the first chapter is a 3-minute desk test to see if everything on your desk is wanted and needed and able to be found fast, and to see if you are totally in control of your workspace. I must admit, I didn't score as high as I would have liked.
As expected from having read his other books, Don Aslett encourages us to de-junk our desks and to make getting rid of things easy. He advocates making sure everything is functional and well labeled. (Do you have a container of pens and pencils on your desk, none of which work?) He explains how the biggest loss in a messy office is loss of respect – for you. If you can't keep your desk tidy, can you really cope with the job at hand?
You may think that you haven't got the time to keep your desk clean, but the author argues you haven't got the time not to, as an organized desk leads to greater productivity and disorganization will slow you down.
While the book was mainly written with the work office in mind, all the helpful advice works equally well in the home where we often have a desk for household management, or increasingly, working at home.
This is the ultimate book on office clutter. You can read how to deal with filing, the floor under your desk, common areas, mental clutter and much more. If you have this book on your shelf you can learn how to organize every part of your office-related life. In fact, I don't keep the book on a shelf, I leave it lying around so I can pick it up, read a page or two and be inspired to tidy an area.
Paper clutter and office clutter is here to stay and I have found this book a great help in reducing the piles that seem to build when I am not looking, and I know I'm not the only one who struggles in this area.
Whether you have a job and an office, or an office at home, if you are looking to gain control in the office clutter area, this book will be invaluable.
Buy The Office Clutter Cure from Amazon
March 2012 -OFAL- Organize Your Home Office Day!
"Spring Cleaning for your Office in 10 Easy Steps "
You Should Also Read:
Living Simply - Improve Your Life with Less Clutter


Related Articles
Editor's Picks Articles
Top Ten Articles
Previous Features
Site Map





Content copyright © 2023 by Tina Razzell. All rights reserved.
This content was written by Tina Razzell. If you wish to use this content in any manner, you need written permission. Contact Tina Razzell for details.