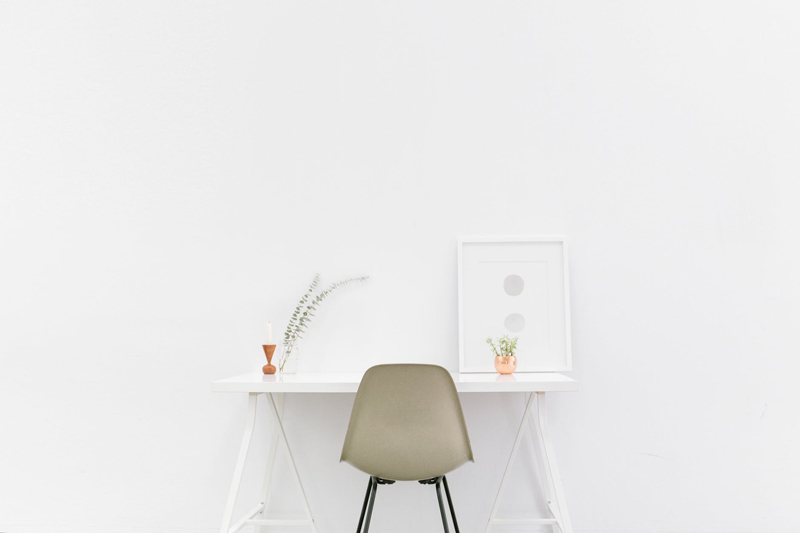 Clutter just seems to grow when no one is looking. Have you ever wondered why?
When you arrive home carrying something, and put it down on a flat surface, you have just added to your clutter pile. Chances are, it will be days before that pile is attacked.
Clutter happens when we put something in a place where it doesn't belong, thinking that we will put it away later. Then later we forget about it and there it stays. So, when the mail arrives and you put it on the dining room table and it's still there the next day when more mail arrives, that is an example of how clutter happens.
Also, you may store something in a closet, or spare room and it stays there for months or years. You once wanted it, but now it isn't needed, yet you don't throw it away. Unless you purposely attack it, it will grow.
Clutter happens when you don't throw out things you never use and don't need anymore. You convince yourself that it has value, and it may, it just doesn't have value for you anymore. Stuff piles up because you think you may need it one day. Maybe you think you will have a garage sale one day, so your garage is full of clutter, but you haven't had a garage sale for more than 7 years!
Clutter will accumulate because we are too busy or too tired to put things away immediately. Often children are the worst at dumping backpack and school items as soon as they arrive home. The answer is to have a designated "backpack dumping area" and then you won't see it as clutter.
Clutter accumulates when we are overtaxed with things to do. It's easier to stay organized when we have time to put everything back where it belongs, but when we are rushing from one thing to another it seems easier to leave something where it doesn't belong. But we are forgetting we are giving ourselves something to look after in the future. The problem is, if our lives are overtaxed, it will be a long time before it gets our attention.
Often this becomes a pattern until many things get lost and we can no longer find what we are looking for. By that time the task of reorganization is a large one, and one that we really don't have time to fit into our schedule. This leads to a cycle of procrastination, which leads to more clutter.
The key is to attack clutter daily. Even if you walk in the house and dump something, make sure it is moved within 24 hours. Try and spend 10 to 15 minutes a day in your house dealing with clutter, then you will see a gradual reduction instead of increase in your little piles of stuff.
This article is a chapter from the book
Living Simply - Improve Your Life with Less Clutter
How to Cheat at Cleaning: Time-Slashing Techniques to Cut Corners and Restore Your Sanity
Don Aslett's Clutter-Free!: Finally & Forever
You Should Also Read:
Living Simply - Improve Your Life with Less Clutter


Related Articles
Editor's Picks Articles
Top Ten Articles
Previous Features
Site Map





Content copyright © 2023 by Tina Razzell. All rights reserved.
This content was written by Tina Razzell. If you wish to use this content in any manner, you need written permission. Contact Tina Razzell for details.