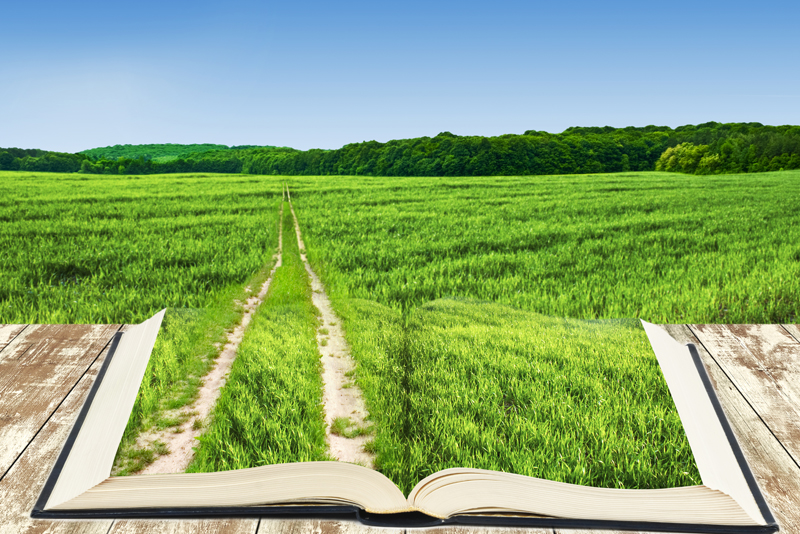 I recently sat home all weekend watching Roots and The Next Generation of Roots. It had a great impact on me as I watched it. As a white woman, it was hard to understand exactly why slavery was even allowed, yet legal. As a genealogist, I marvel at the journey that Alex Haley went through. I find myself laying in bed at night thinking of his heritage: Kunta Kinte, Kizzie, Chicken George, Tom & Irene, Cynthia & Will Palmer, Bertha & Simon Haley and then Alex Haley.
I think of how the families handed down their stories and heritage. It amazes me how much information was so intact that Alex could document it all using census, slave records, ship records, etc. I wonder how many of us could do our research just based on information our families had passed down.
What did Alex Haley want me to learn from this book/TV show? I learned how important the family was to the African American family. Through all their struggles, that was the one thing they would give their life for. The tragedy was so many were separated by being sold to another plantation or even death.
Freedom was another lesson I learned. After watching Roots, I realize how much I take my freedom for granted. All this young boy wanted to do was go out and find wood to make a musical instrument. He was captured and never saw his friends and family again. How did he feel being brought to a country where he could not speak their language, no family and being forced to work with no pay? Would we prize freedom so much we would escape, knowing if we were caught it could mean death, or as in Kunta Kinte's case, the loss of his foot!
By the time slavery was outlawed, so many families were scattered. Alex Haley had the yearning to learn of his ancestors. Of course, he had Reader's Digest to help him financially as he traveled to African to discover his ancestral home; most of us do not have that money factor.
As I have talked to my friends with African American heritage, many have no knowledge of their ancestry pass their grandparents. There is hope to get most African American families traced back to the 1860's with the genealogical resources available at most Family History Centers or online genealogy sites such as Ancestry.com.
Alex Haley has stirred the spirit of genealogy in the African American community. As I assist the families I have worked with, I personally can attest to the spiritual feelings I have received as I work to bring these family ties together. I truly believe those families that lived during these slavery times are on the other side wanting us to remember them. Tracing your linage to your African village may not be financially possible, but getting as close to that time period can be a very exciting and rewarding time. It is one way to honor those who were enslaved, and let them know you are thinking of them and honor their fight for freedom.
Roots is a wonderful inspiring book and movie. When I see how Alex never gave up and worked hard at researching his family, it gives me encouragement to keep researching for my own family, even when the brick walls keep coming up. Haley spent twelve years tracing his African family members to the Mandinka tribe in a tiny village in Juffure of the Gambia region of West Africa. Interviewing my family is now more important to me, as I realize once they have passed on to the other side, their stories go with them.
Henning, TN is located about 50 miles from Memphis, TN. A museum has been built in honor of Alex Haley. It is the boyhood home of author Alex Haley. (Contains memorabilia, family artifacts, small gift shop) The front lawn is his final resting place.
I hope our generation can look back on the slavery time, learn from it, and never let those actions repeat on any other peoples. Freedom is important to all and we should never take it for granted. As we do our genealogical research, the freedom we have to have access to these records (slave records, sharecropper's report, census, wills) today is so important. Take advantage of family reunions and write down your history before memories fade and enjoy the freedoms that we have today.
Check out my ebook:
Getting Started in Genealogy


Related Articles
Editor's Picks Articles
Top Ten Articles
Previous Features
Site Map





Content copyright © 2022 by Tina Sansone. All rights reserved.
This content was written by Tina Sansone. If you wish to use this content in any manner, you need written permission. Contact Tina Sansone for details.