Guest Author - Vivienne Oestergaard
Motherís Day is coming up and hereís a quick and easy card you can make that is also useful for other types of cards. Use the techniques to create your own. This card can be utilized for a wedding, Valentineís, birthday, or just because.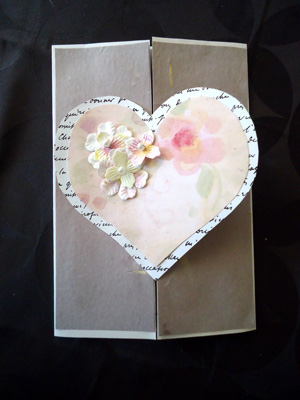 I used materials you would have on hand, namely scrapbooking paper. If you donít have any, use whatever papers you have handy. You can make the design smaller or larger. Just resize accordingly.
Materials:
1 12x12 cardstock (neutral, for cardbase)
1 natural solid paper
1 pattern paper
1 pattern cardstock
Flowers and trim
Gluestick
PATTERN LINK HERE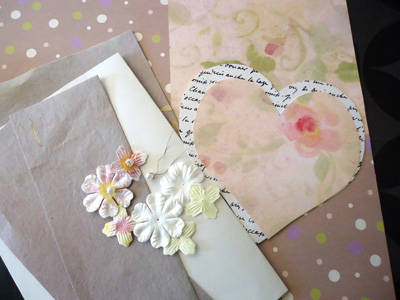 1. Print out the heart pattern. Cut out one an exact size out of the patterned paper. Cut another out of the patterned cardstock 1/4 inch bigger.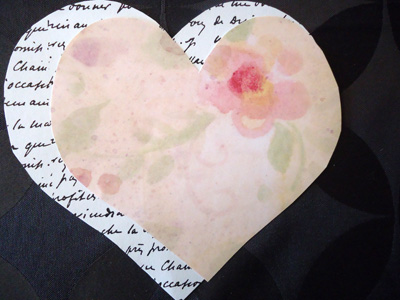 2. Cut neutral cardstock 12x8.5 (30cmx21.5cm) for the card base.
3. Measure out folding lines at 3 inches across and 9 inches across and fold towards the center.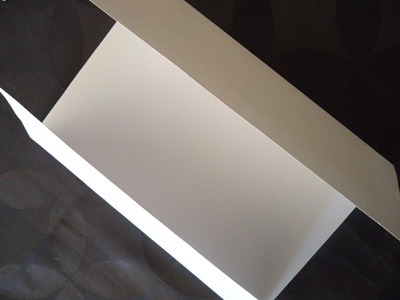 4. Cut out the natural solid paper into 2 pieces slightly smaller than the 2 panels of the card front. Adhere to the front of the card with borders around the card. The center should align to the card.
5. I used white flowers and inked it using some inkpads I had on hand similar to the colors in my heart patterned paper. I inserted the flowers with pearls on wire and twisted the ends.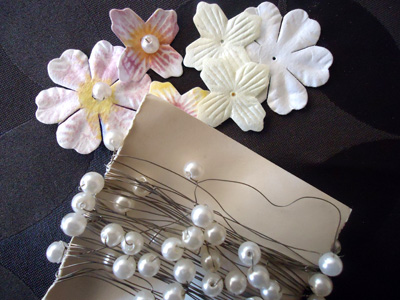 6. Adhere the patterned paper heart to the patterned cardstock heart. The cardstock makes a heavier base for the design.
7. Adhere the flowers to the front of the heart.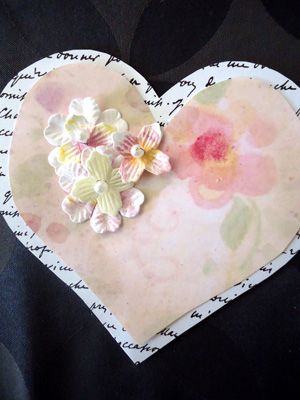 8. Adhere half the heart to the left side of the card.
9. Enjoy the compliments from your mother!