Getting Savings And Value From Breakfast Cereals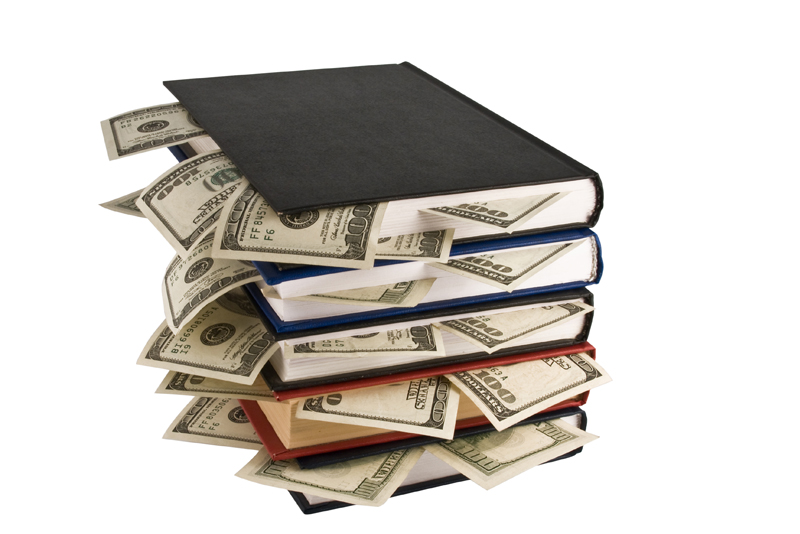 Ready to eat cereals have been a convenient breakfast staple for well over a century. Convenience does not come without cost, however, as pricing for breakfast cereals has steadily increased over the past two decades or more. For many consumers, choosing the right cereal is as much about obtaining the most nutritional value for their dollars as it is about saving money. Most of us are naturally picky when it comes to selecting a cereal. The 4 top factors likely to influence the purchasing decision of many consumers are taste, nutrition, price and brand preference. How can consumers save money on breakfast cereals without skimping on nutritional content?

Nutritional Value Comes First – Read the Label!

Read the label? Better yet, analyze it thoroughly. For years, "consumer experts" have admonished the public for not reading the food label. What is so amazing is how few of us actually do it as a standard rule before purchasing any food item. Sadly, many of us are more concerned about the latest anti-aging cream rather than focusing on what we put into our bodies. If we only took a few minutes to read and understand the label on the side of the cereal box, we could save money and feed ourselves better.

The label on the side of a cereal box contains two columns which display the nutritional content per serving (e.g., 1 cup or 3/4 cup). The first column displays the nutritional information for the dry cereal. The second column lists the nutritional content for a serving of a cereal with the addition of ½ cup fortified fat free milk. Pertinent items to scrutinize in detail:

1. Total calories per serving
2. Total calories from fat in the serving
Look at the amount per serving, percentage of daily value (based on 2,000 calorie diet) and consider your individual requirements.
3. Polyunsaturated fat, monounsaturated fat and trans fat
4. Cholesterol
5. Sodium
6. Potassium
7. Carbohydrates (total)
8. Dietary fiber
9. Soluble fiber
10. Sugar
11. Protein
12. Vitamin content. Most cereals are generally "enriched" with Vitamin A, Vitamin C, and Vitamin D as well as minerals such as calcium, copper, iron, magnesium, phosphorus and zinc. Know your B vitamins! Many ready to eat cereals also contain B vitamins such as folic acid, niacin, riboflavin, thiamine and B6. Some cereals may also contain Vitamin E, Vitamin K, manganese and the B vitamin pantothenic acid.

Additional information of interest may include artificial flavors and whether or not the particular cereal contains tree nuts or milk.

Organic cereals are comparatively more expensive but that does not necessarily mean that they are of greater nutritional value. Some cereal manufacturers like to tout their products as containing "natural or wholesome ingredients." It is crucial to do thorough research to separate advertising gimmicks from cereals of real substance such as those consisting of higher protein and little or no sugar. Reading the label is the first step and it is essential to compare similar cereals to see what you are actually getting. While granola type cereals are often perceived as healthy, the sodium, sugar and fat content, surprisingly, can be significantly higher (depending on the cereal). The sugar can be derived from dried fruit, high fructose corn syrup, molasses (and other added sugars).

Savings Tips:

1. One of the first places, you may want to check are the websites of your local supermarkets for promotions.

2. Purchase in bulk whenever possible from a broad selection of outlets including drugstores, warehouse clubs and discount chain stores which carry packaged breakfast foods. Looks for ways to combine online and in-store savings.

3. Many popular sales are "2 for $4", "2 for $5" or "4 for $10." Additional savings may be also possible with the use of a coupon or manufacturer's rebate.

4. Look for double coupon days at local supermarkets.

5. Retailers rotate their sales. Use various ongoing sales promotions to rotate your purchases and stock up on a variety of cereals! Cereal coupons are readily available. This can enable you to purchase a large selection of different cereals to try. Cereal products vary widely and can be made with whole grains, refined grains or higher protein content. Extra boxes can be easily stored in a second freezer. Check the expiration date on the box. Make a list of cereals on sale from store circulars.

6. Substitute generic cereals for baking breakfast bars or "healthy" snack bars. Generic bran flakes, oat grain and wheat flake cereals are particularly efficient.

7. Check for sales promotions on the websites of your favorite cereal companies. They may also offer printable coupons as part of a monthly promotion. Some offers may be available exclusively online.

8. Combine various cereals to stretch the quantities or create your special blend.

Cereals are definitely more than just for breakfast! In fact, you can use the enormous variety of ready to eat cereals to make your own snack bars. Over many years, I have enjoyed incorporating a variety of different cereals in making my own "healthy" breakfast bars and coffeecakes. Some of the breakfast bars which I make also include blackstrap molasses, coconut, dark chocolate, nuts, pumpkin seeds, wheat germ and my own homemade granola and peanut butter.

Here's a list of my all-time favorite name brand cereals:

1. Grape Nuts®
2. Life®
3. Post Toasties®
4. Product 19®
5. Team®

Share your list of your all-time favorite breakfast cereals or recipes using packaged cereals on the Home Finance Forum!


For informational purposes and not intended as consumer and/or nutritional advice. All opinions expressed are solely those of the author. All registered trademarks are the properties of their respective owners.




Related Articles
Editor's Picks Articles
Top Ten Articles
Previous Features
Site Map





Content copyright © 2023 by Reshma Vyas. All rights reserved.
This content was written by Reshma Vyas. If you wish to use this content in any manner, you need written permission. Contact Sandra Baublitz for details.