Protecting Yourself From Investment Scams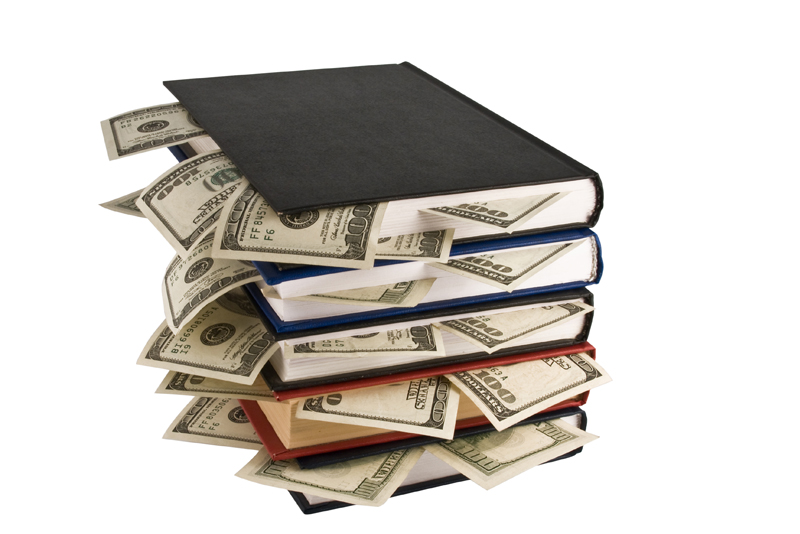 Investment scams flourish during good times and bad. Periods of rising economic expansion and consumer optimism can heighten and encourage greed, reckless financial speculation and overconfidence. Likewise, periods of economic decline, marked by a prolonged bear market can spur and exacerbate investor fear and pessimism. Either way, investment scams thrive. Unfortunately, almost anyone can become a victim of an investment fraud or scam. Emotion can play a decidedly enormous role in our investment decisions. If not properly controlled, emotion can overwhelm our instinctual misgivings or "better judgment", much to our future detriment. The most effective recourse to avoid becoming a victim of an investment fraud or scam is to become better-informed both as a consumer and investor and implement some basic, precautionary measures as a general guideline. Prevention should be the objective at all times.

1. Never invest in anything which you do not understand or is unfamiliar. Financial hucksters are always on the prowl looking for weak, trusting individuals with negligible investment experience and knowledge. To confuse the would-be victim, the financial scam artist may use highly technical terminology when making the pitch or make the investment sound extremely complicated and cryptic.

2. Practice due diligence. Failure to conduct your own thorough investment research for whatever reason, complacency, laziness, because "it requires too much time and effort" or you feel that the "investment advisor knows more than you do" can lead to financial and personal calamity. Never accept any piece of financial information at face value.

3. Always verify the credentials and reputation of every investment advisor, financial planner or stockbroker before engaging in any type of transaction. Find out how long they have been in business. What are their areas of expertise? Check their companies with The Better Business Bureau as a beginning step. The securities industry is highly regulated. Every legitimate securities salesperson or investment professional must be licensed and adhere to a strict code of conduct and ethics. An investment company must also be registered with a state securities regulator, SEC or FINRA. Some helpful resources are FINRA BrokerCheck, the NASAA and the National Association Of Insurance Commissioners (NAIC). To find out if the investment has been registered with the SEC, refer to SEC/Edgar. Every state has a securities division, the website of which can be perused for applicable telephone numbers and helpful consumer information such as notices or publications on investment fraud. It is also important to know if the securities have been registered in your state. However, not all securities require registration with the SEC. It is prudent to check with your state securities regulator. Legitimate investment advisory and financial planning firms may advertise free consultations. These free consultation services can be used to do additional comparison shopping. Do not hesitate to ask plenty of questions. As a standard rule, get all information in writing.

4. Avoid any investment that promises "above market returns without risk." Investment risk is an unavoidable reality. There is hardly any individual who doesn't want to boost his or her portfolio with higher investment returns. But an investment that guarantees an 8% return in a market when a 4% rate of return is the average norm should be heralded as a red flag.

5. Be extremely wary of the following: green energy/investing scams, growth stocks which "promise to double or triple your money in just a few weeks", internet investment scams, land scams, multilevel marketing and Ponzi schemes, offshore scams, precious metals scams and penny stocks. Land scams are a longtime favorite of investment con artists. Owning vast tracts of farmland or ranchland strikes an emotional chord. Who doesn't love majestic open spaces and the opportunity to become a land baron? Oil and gas scams are another longtime, tried and tested investment scam. These can take many forms such as a limited partnership. Any mail offers for these types of "investments" should be promptly pitched in the wastepaper basket.

6. Never reveal any of your personal and financial information to unknown individuals and companies whether it be online, through the mail or over the telephone.

7. When it comes to guarding against investment fraud, being polite and friendly can be costly mistakes. All financial hucksters need is an opening; a chance to talk whether it be on the telephone or in a face-to-face encounter at a "free lunch investment or retirement planning seminar." Never, ever give them a chance. Telephone conversations can be easily avoided by screening your calls. Walk away from any "financial advisor" who uses high pressure tactics or wants to elicit an instantaneous decision from you regarding a potential investment. Fast-talking investment con artists who deceptively pose as "esteemed and qualified" financial advisors can quickly and easily talk courteous, lonely and emotionally vulnerable individuals out of their life savings by building a rapport of friendship and trust. Even individuals who deem themselves as "savvy investors" are not immune to the charms and flattery of seasoned investment con artists who know all too well how to tailor their conversation and approach to just about any type of personality.

8. Watch out for code words and phrases such as "bargain prices", "below market", "can't miss", "ground floor opportunity," "guaranteed", "high yield", "hot new opportunity", "huge profits", "just like a CD", "limited opportunity for qualified investors", "limited time only", "no money down", "no risk", "risk-free", "safe as a bank savings account", and "undervalued."

In the final analysis, there are only two truths to keep in mind to avoid becoming a victim of an investment fraud or scam:

1. No one cares or will ever care about your money more than you.

2. And yes, it is an old and tired adage but one that is quickly forgotten during the mad, frantic pursuit for higher yield and profits, "if it sounds too good to be true, it probably is."

For informational purposes and not intended as advice.




Related Articles
Editor's Picks Articles
Top Ten Articles
Previous Features
Site Map





Content copyright © 2022 by Reshma Vyas. All rights reserved.
This content was written by Reshma Vyas. If you wish to use this content in any manner, you need written permission. Contact Sandra Baublitz for details.