Saving Money With Free Samples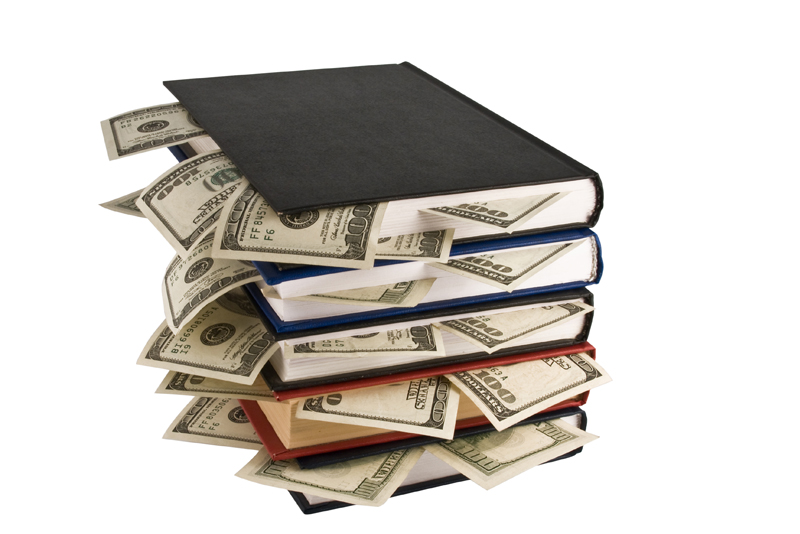 Who would turn down a freebie? Free samples are a win-win for both consumers and companies alike. Companies can broaden their market share and consumers enjoy the opportunity of trying new products. Free samples can also help us save money. Depending on the product, free samples differ in size and quantity. Variety pack coffee samples are particularly advantageous as they generally accommodate 4-6 servings. However, even a "standard" one serving food sample can be highly economical. Free food samples are great for mid-day work snacks.

Getting Started - How to Get Free Samples - Taking Precautions

The ideal way to obtain a free sample is directly through the manufacturer. You will have to register with the company and sign up for the free newsletter. Generally speaking, you will have to provide your name, address, telephone number and email. In some cases, they may want to learn about your buying habits in the form of a short questionnaire. The questionnaire usually pertains to the free product sample.

A genuine "freebie" is exactly as stated, free. Before signing up for any free sample, review the website in question. Is it a third-party or participating sponsor? Do you have to pay for shipping and handling? Do you have to order a gift card? Never give out your credit card or other financial information online. It may be prudent to open a separate email account as an added privacy safeguard. A separate email account is also beneficial as your inbox could become inundated with newsletters and offers.

Every individual will have to make their own determination as to how much of their personal information they want to disclose. One should, however, be extremely wary about disclosing personal information beyond one's name, address, email, telephone number, date of birth and/or gender. For some consumers, even that might be too much and they would rather forego the freebie. Scouring the web for freebies can become addictive. It is also inefficient. You do not want to spend the bulk of your time hunting for freebies and disclosing your personal information to unknown parties. Never sign up for freebies through unfamiliar websites or organizations. Verify all information before signing up for any sample. Be certain that you have read and understood the disclaimer, privacy policy, terms and conditions. Review the company through independent research, if possible. Stick with well known, legitimate companies and organizations. Always try to obtain the product directly through the manufacturer whenever possible rather than utilizing a third-party. In some cases, obtaining the free sample will simply not be worth the hassle. Focus on quality products that you need, want or would like to try.

Helpful Tips

1. Begin your search for freebies by perusing the websites of the manufacturers and companies from which you routinely purchase. Check your house (e.g., bathroom cabinets, kitchen and laundry room) for products. Make a list of the products organized by category (e.g., baby and child care, beverages, cleaning, food, household and personal care) and note the particular brand or manufacturer. We all have favorite brand companies.

2. Peruse the websites of these companies. Look for the "promotions" or "special offers" link. Many manufacturers and large companies also have informational websites through which they may advertise special offers. Some websites that may be of interest include: homemadesimple.com, homesolutionsnews.us, nestlefamily.com, pgeverydaysolutions.com and rightathome.com. Review the websites of large consumer companies such as The Clorox Company, ConAgra Foods, Inc., General Mills, Inc., Procter & Gamble and The J.M. Smucker Company. You can also do a web search by individual products (e.g., Downy.com, Ensure.com Febreze.com and Tide.com.

3. Magazines pertaining to cooking, food, home, gardening and women's interests may contain promotional offers. Fortunately, most magazines are online.

4. One can browse websites such as Kraft First Taste (Kraft Foods Inc.) and Vocalpoint (Procter & Gamble). Before registering, review the FAQs, guidelines, privacy policy, terms and conditions thoroughly.

5. Retailers and restaurants may also advertise promotional offers.

6. Check your favorite freebie websites regularly, daily if possible. Popular samples can quickly run out.

7. As you order your free samples, you may find it helpful to organize the information. Keep a list of the free product samples you have ordered, jot down the size or quantity and the name of the manufacturer. You may also want to maintain a copy of all your passwords and account information. It is prudent to have a different password for each account.

8. Keep track of your newsletter subscriptions. Review online newsletters for any timely money-saving promotions and offers.


For informational purposes only and not intended as advice and/or endorsement. The author is not in any way affiliated with the companies, organizations and/or products mentioned in the above article. All registered trademarks are the property of their owners.



Related Articles
Editor's Picks Articles
Top Ten Articles
Previous Features
Site Map





Content copyright © 2022 by Reshma Vyas. All rights reserved.
This content was written by Reshma Vyas. If you wish to use this content in any manner, you need written permission. Contact Sandra Baublitz for details.