Being Financially Prepared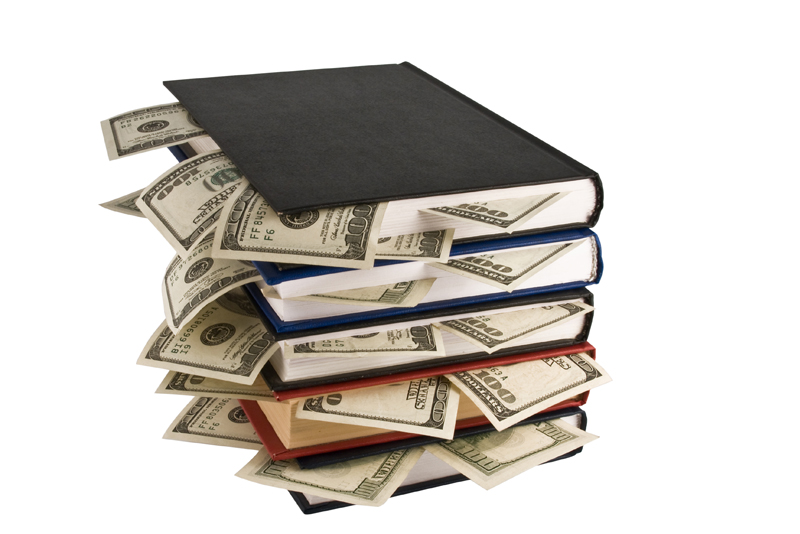 During times of robust economic prosperity, the value of being financially prepared for unexpected emergencies can be easily overlooked. However, practicing financial self-defense is a virtual necessity, regardless of ongoing macro economic conditions.

Financial preparedness encompasses four core areas:

1. Disability insurance. The single greatest asset an individual possesses is their ability to generate income. The sudden loss of income due to an unexpected disabling illness or injury can be devastating and lead to other financial problems such as spiraling debt. Many companies do offer disability insurance through a group plan. Generally, most group plans cover up to 50%-60% of an employee's gross salary. However, even then, depending on one's circumstances, it may still be necessary to purchase disability insurance on an individual basis. Self-employed individuals may be able to purchase disability insurance through a professional association or other membership organization.

Whether you need to purchase short or long-term disability insurance, it is imperative to consider only carriers with the highest ratings. Purchasing private disability insurance is expensive. Premiums will vary widely depending on one's age, health, occupation, the type of policy and optional coverage along with other factors. Individual and supplemental disability insurance policies can replace up to 70% (in some cases, up to 80%) of one's salary. Payments are made for a fixed length of time (e.g., 5 years or up to age 65). There are two types of disability insurance policies: noncancellable and guaranteed renewable. Be certain that you are aware of the distinctions. Look for clauses in the policy which pertain to exclusions, limitations and/or reductions.

Before considering the purchase of disability insurance, review your employer's group plan first to determine if it is sufficient for your needs. Both short and long-term disability insurance may be offered. You will want to examine the policy to know how disability is defined, the terms and conditions, the waiting period, how long the payments will be made and the exact percentage of income it covers.

2. Savings plans for emergencies. Build at least three types of emergency savings accounts. The first savings account should be for short-term (3-6 months) emergencies. Having the equivalent amount of 1 to 2 years of your gross salary in a separate savings account is an effective safeguard. It is also prudent to have an additional savings account that is for the sole purpose of covering your daily living expenses including groceries, rent or mortgage, transportation and utilities for a minimum of 6-12 months.

3. Debt management. Being debt-free is a singularly meaningful achievement by itself. Having a good credit score is essential for so many routine business transactions we take for granted such as applying for a mortgage or auto loan. A poor credit score can also hinder one's ability to obtain employment. Paying bills late or not at all and accumulating ever increasing debt can not only damage your credit score but significantly impede your financial progress. Being able to manage credit wisely is an integral part of financial preparedness. Develop a workable strategy for spending and saving with the goal of reducing your overall expenses. Create a monthly balance sheet to track your progress. Your assets should be greater than your liabilities.

4. Generating Income. Sadly, job security is increasingly becoming a precious luxury. Having a second, weekend, part-time job can be a tremendous relief from the worry about an unexpected layoff. Higher education and extensive continuing education are not guarantees for securing high wages, career advancement or even employment. Being able to generate steady income, particularly during times of job scarcity and heightened competition, requires tremendous flexibility and willingness to consider new types of career opportunities. Vocational training or certificate programs which focus on building job related skills are feasible options. It is vital to stay informed about changing employment trends and occupations which have a particularly strong, built-in, local market demand. Examples include: automotive/motorcycle repair, credit counselor, diesel mechanics, dietetics/nutrition, dispatcher, electrician, financial advisor, food chemist/consultant, food service, gerontology, HVAC mechanic, industrial designer, landscape architect/designer, occupational therapy, physical therapy, real estate appraiser, science teacher K-12, veterinary tech and welder.

While there is no method by which you can completely "weatherproof" your financial security, timely preparedness can make life somewhat easier.



For informational purposes only and not intended as advice. While every attempt is made at accuracy, the author does not claim that the content is free from factual errors.



Related Articles
Editor's Picks Articles
Top Ten Articles
Previous Features
Site Map





Content copyright © 2023 by Reshma Vyas. All rights reserved.
This content was written by Reshma Vyas. If you wish to use this content in any manner, you need written permission. Contact Sandra Baublitz for details.