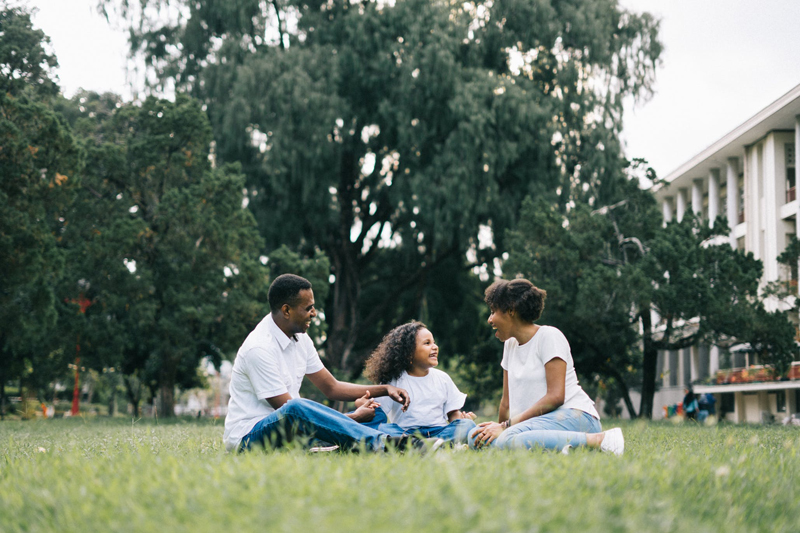 There are nearly 18 million American children (the number quickly growing) that are currently living in poverty. And these children are going hungry. Two- fifths of the children that die from starvation are under the age of 5. Make no mistake: in the land of plenty, there is much hunger.

The homelessness and starvation percentages have skyrocketed since the economic recession has wreaked havoc through American families. Hunger knows no name, no color, no race, no age. It's greatest victim being children.

According to the food insecurity report for the years 2005-2007, 1 in 6 young children live on the brink of hunger in 26 states of the U.S. For adults, it's 1 in 8. However, this was the report based upon studies between 2005 and 2007. The number has drastically increased; affecting many more states due
to the impact of the deep economic recession.

An additional 5.7 million American jobs have been lost since the recession hit in December 2007. The unemployment rate for 2008 was up by 5.8%, equaling 8,924,000 unemployed Americans in 2008. 6.7 million are now collecting unemployment, and it is not enough to support their families. The hardest hit by this reality are the children.

Homelessness and hunger has many faces. But the most innocent of these are the children; affected by the harsh realities of the hard times that we continue to face. Sometimes it can be overlooked by some, or powers-that-be, the smallest voices and smallest hands that are losing out. With the exception of those parents that are quite aware, and are battling to save their families.

For years we have seen ads and commercials soliciting aid for the hungry children of the world. Yet here we are in a land of plenty, where parents are deciding whether to skip their dinner for that day, so that the family has more to eat the next day.

America has long taken pride and boasted in the plenty that it relished in for so long and taken for granted, that it never occurred to some it may not be there to take advantage of.

In the land of super-sized meals and waste, there is a cluster that is fast increasing with each and every passing day, and with every job that is lost. It's called hunger. Hunger is sweeping across the states and claiming the lives of the smallest victims. Most under the age of five.

Even as summer fast approaches, so is panic in the hearts and minds of struggling parents and scared children. With school being closed, millions of children will be without any food this summer. Many not knowing how, where or when their next nutritional meal will come from.

All across the states, many Americans have taken up the cause, and are doing what they can in their communities. There are numerous organizations that help provide nutritional meals and groceries for families in need. Knowing how the recession has hit many people, most donations have dropped off significantly. People are encouraged to give what they can, where they can. Every little bit helps.

If you are family that is in need, you are not alone. There is no shame in seeking out the help that is needed for you and your family. Millions of Americans are in your shoes, and there is no reason to deprive yourself or family of the food necessary to make it through these difficult economic times. Even if it means applying for state aid (food-stamps). It is there for times such as this.

If you are in the position to help out, search your communities and see where you can perhaps donate, or volunteer your time. There are also websites [see related links] where you can go to donate. Websites where sponsors will donate to food banks just because you clicked on their link.

Don't let another child go hungry. Don't allow another family to lose a child to starvation when there is something that everyone can do. If you can, share a bag a groceries with a neighbor that you may know is in need. Have it delivered or left on their steps anonymously if you know they would feel awkward. Let's do whatever we have to do to keep another child from losing their life to hunger, when we live in a land that has more than enough.
You Should Also Read:
Feeding America
The Hunger Site


Related Articles
Editor's Picks Articles
Top Ten Articles
Previous Features
Site Map





Content copyright © 2022 by Ruthe McDonald. All rights reserved.
This content was written by Ruthe McDonald. If you wish to use this content in any manner, you need written permission. Contact Ruthe McDonald for details.