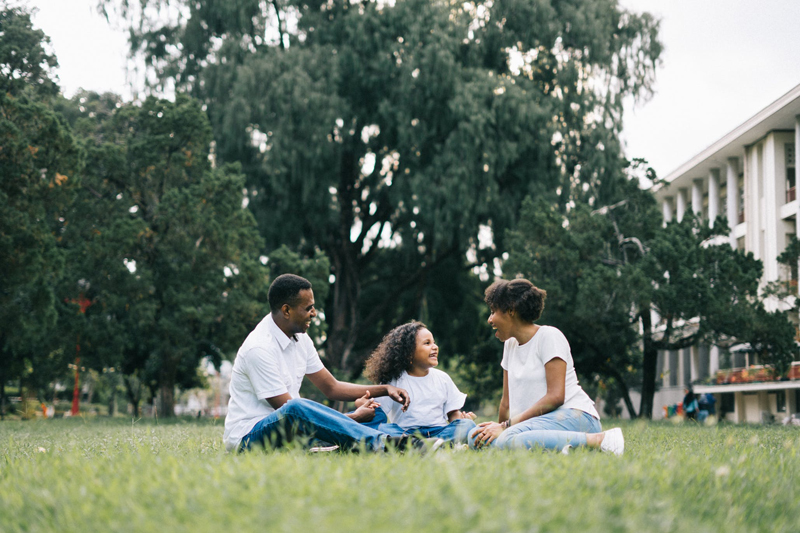 I must admit, before last week, I don't recall knowing much about Lucie Campbell. Her name was familiar, because of old church hymns that I heard as a little girl; but I wasn't aware of her further attributes. I did learn, that Ms. Campbell was actually the first black woman, on record, that refused to give up her seat on a public bus after a long day of teaching. When threatened by the driver and others, she still refused. They told her they were going to get the sheriff. Her response was: get him! When the Sheriff came to escort Ms. Campbell, she made a call, to someone that was higher than the Sheriff. They had no choice but to let her go. She was a woman that operated under the spirit of God's favor. For, there were many times that Ms. Campbell went against the system without fear. She walked where she wanted walk, ate where she wanted to eat, and sat where she wanted to sit. It amazed people the courage and strength this woman possessed. God was indeed with her; because He kept her safe, during a time when, just the wrong look at someone, could have caused a Negro his life. In 1940, it wasn't Black; it wasn't African-American--it was Negro, or colored. We've come a long way; but still have a ways to go, yet.


The following excerpt was taken from the Tennessee Encyclopedia…


Lucie Campbell-Williams, composer, educator, and activist, was born on April 3, 1885, in Duck Hill (Carroll County), Mississippi, the youngest of Burrell and Isabella (Wilkerson) Campbell's nine children. Her father worked for the Mississippi Central Railroad and her mother worked as a cook. Shortly after Campbell's birth, Burrell Campbell was killed in a train accident. Being the sole provider for and caretaker of her nine children, in 1889 Isabella Campbell moved her family to Memphis. She not only wanted her children to receive an education, but she also wanted them exposed to the performing arts. However, because she could not afford a musical education for all of her children, Campbell sent Lora, Lucie's sister, for piano lessons. When Lora wanted to cease the lessons, Lucie readily embraced the opportunity. Educated in the Memphis public schools, in 1899 Lucie Campbell graduated from Kortrecht High School (later Booker T. Washington) as class valedictorian. Later, she earned her baccalaureate degree from Rust College in Holly Springs, Mississippi, and a master's degree from Tennessee Agricultural and Industrial State University.

Campbell began her teaching career at Carnes Avenue Grammar School. In 1911 she was transferred to her high school alma mater where she taught American history and English. Respected by her colleagues as an educator, Campbell was elected vice president of the American Teachers Association. From 1941 to 1946 she served as president of the Tennessee Teachers Association (TTA). The same year that her tenure as president of the TTA ended, Campbell was named to the National Policy Planning Commission of the National Educational Association.

Like other women of her era, Campbell was an activist for civil and social justice. She defied "Jim Crow" streetcar laws when she refused to relinquish her seat in the section reserved for whites. As president of the Negro Education Association, she struggled with governmental officials to redress the pay scale and benefit inequities for Negro teachers.

While pursuing her vocation as a professional educator, Campbell also pursued her musical avocation. In 1904 she organized a group of Beale Street musicians into the Music Club. Other members were later added to form a one-thousand-voice choir that performed at the National Baptist Convention. Twelve years later, at the organizational meeting of the National Baptist Sunday School and Baptist Training Union Congress held in Memphis, "Miss Lucie," as she was affectionately known, was one of the nine organizing members and was subsequently elected as its music director. She penned songs for the congress and wrote musical pageants. Additionally, she wrote the congress's study lessons, as well as other instructional materials.

In her position as music director for the National Baptist Convention's Sunday School and Baptist Training Union Congress, Campbell introduced young promising talent and auditioned musicians to appear before the convention's audiences. Such individuals included Marian Anderson, J. Robert Bradley, Thomas A. Dorsey, and Mahalia Jackson. In 1919, twenty years before she was denied access to Washington's Constitutional Hall by the Daughters of the American Revolution, Campbell introduced Marian Anderson (the first African-American singer to perform with the Metropolitan Opera) to the convention and served as her accompanist. She also discovered renowned Baptist singer J. Robert Bradley when he was twelve years old. Selected in the 1940s by English composer Roger Quilter to introduce his songs, Bradley gained global fame as "Mr. Baptist."

The first woman among pioneering African-American gospel music composers such as the Reverend Charles Albert Tindley, Thomas Andrew Dorsey, and the Reverend William Herbert Brewster, Campbell published her first song, "Something Within," in 1919. A trailblazing composer during the "Golden Age of Gospel," she published more than one hundred compositions in America's newly created musical genre, including "The Lord Is My Shepherd" (1921), "He'll Understand and Say Well Done" (1933), "In the Upper Room" and "My Lord and I" (1947), and "Footprints of Jesus" (1949). Major gospel singers including Mahalia Jackson, Clara Ward, and Ruth Davis and the Davis Sisters recorded her songs. Campbell, like Tindley and Dorsey, endeavored to articulate the conventional language of everyday people in her compositions. As a composer her professional career covered the years from 1919 to 1962, a forty-three-year period during which few years passed without her penning a composition. Sung by all races and creeds, Campbell's songs became standards. From 1919 through the 1920s and 1930s many of her songs were included the Gospel Pearls, Inspirational Melodies No. 2, and Spirituals Triumphant Old and New songbooks published by the Sunday School Publishing Board of the National Baptist Convention, U.S.A., Inc., still used in the African-American religious community.

On January 14, 1960, Lucie E. Campbell married her lifelong companion and business partner, the Reverend C. R. Williams.

In June 1962, while preparing to attend a banquet held in her honor given by the National Sunday School and the Baptist Training Union Congress of the National Baptist Convention, U.S.A., Inc., Campbell-Williams became gravely ill. She died six months later on January 3, 1963, in Nashville. Her remains were interred in the Mount Carmel Cemetery in Memphis.

Linda T. Wynn, Tennessee Historical Commission/Fisk University




Related Articles
Editor's Picks Articles
Top Ten Articles
Previous Features
Site Map





Content copyright © 2023 by Ruthe McDonald. All rights reserved.
This content was written by Ruthe McDonald. If you wish to use this content in any manner, you need written permission. Contact Ruthe McDonald for details.