Fun Ideas for Preschool Leprechauns!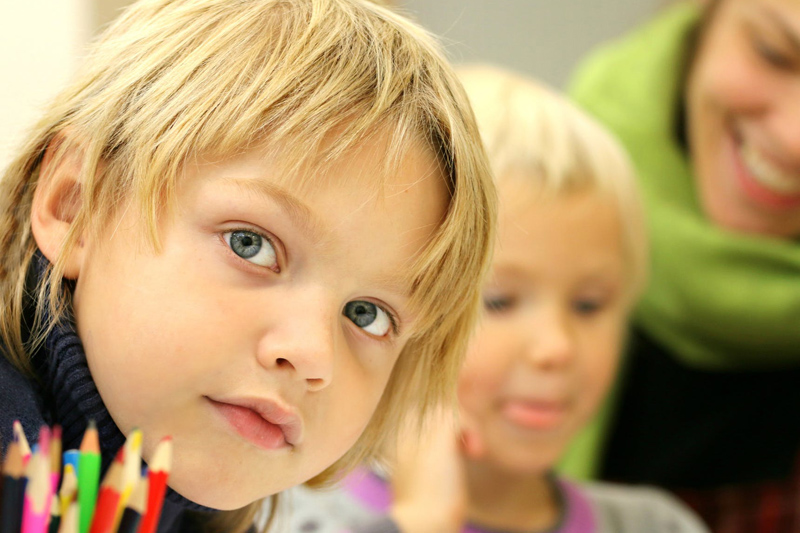 St. Patrick's Day is a fun holiday that is free of gift giving and large gathering pressures. This is a perfect holiday to celebrate with your preschooler, at home or with your preschool class. Here are ideas you can do with your preschool children to celebrate wearing of the green!

1. Don't just wear something (or everything) green- look for green items, too! Search around the house or classroom for green objects and gather them up. If you don't want to put all of your green goodies back, have your child draw a picture of each item, or write it's name.

2. Create and cook together by following an easy recipe. Try the recipe below for "Irish Punch":
1 1 large container (1/2 gallon) of green sherbet
1 (46 oz.) can pineapple juice
2 (12 fluid oz.) cans frozen orange juice concentrate, thawed
2 liters ginger ale

Mix all items together in a punch bowl and enjoy! Your child can help pour in the items, and scoop the sherbet into the bowl.

3. Read and discuss "Green Eggs and Ham" together, by Dr. Seuss. Make the dish if you wish!

4. Bring out the green playdough and make green only creations. Green clay will work, too.

5. Using gold coins (inexpensive, plastic) have a "Pot O' Gold" hunt. Hide the coins around your home, classroom, recreation center, etc. and challenge the children to find them all.

6. Make a green salad with your preschooler. Using lots of green only vegetables, like lettuce, broccoli, cucumber, green peppers and zucchini, discuss the nutritional benefits of these green foods.

7. Play an outdoor game of "Catch the Leprechaun". Like tag, the Leprechaun is "it", and he or she needs to tag another to pass along the job.

8. Create a rainbow with your preschooler! First tear up pieces of tissue paper, in the colors of the rainbow, and sort them into plates or bowls by color. Next have your child or children draw an outline of a rainbow and note the colors on the rainbow with them, putting a colored dot in each section to indicate the color that belongs there. Then let your child glue on the appropriate colors along the rainbow design, using small dots of lue. They can crumble the paper a but to give it texture.

9. Make place cards for a family dinner (or classroom lunch) that are green. Give each wee folk (or big folk) an Irish name for the day. An example- Jennifer O'Smith.

10. Have fun creating hand print shamrocks! Here are the directions:
You will need:
Green paint (fingerpaint or non toxic tempura, washable)
Paper (heavy, cardstock preferred)
Black pen

Directions:
Print four green handprints in a circle, with palms outwards and fingers together. These are your leaves. Add a line with the side of your hand for the stalk.When the paint is dry, outline with black pen, or a parent or teacher can help doing this with a permanent marker.

Enjoy these lucky activities!






Related Articles
Editor's Picks Articles
Top Ten Articles
Previous Features
Site Map





Content copyright © 2023 by Alissa Moy. All rights reserved.
This content was written by Alissa Moy. If you wish to use this content in any manner, you need written permission. Contact Amy Tradewell for details.