Time Management - How do you do all that you do?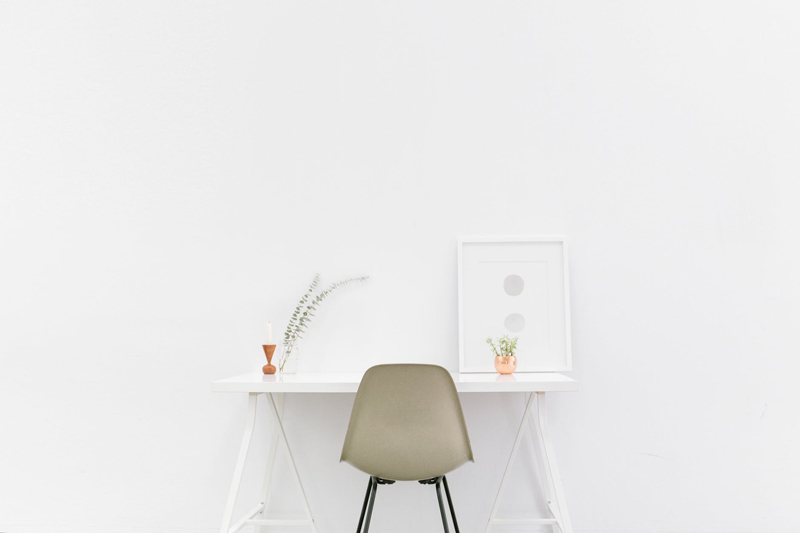 I have four children, one of which is homeschooled. I sell on eBay. I write online. I run classes. I exercise daily. I belong to two book clubs. Many times I hear "I don't know how you do it!" My secret is that I manage my time wisely. I schedule things daily and weekly. I shop a lot online. And I don't watch TV unless I'm exercising.
Daily Schedule
I get up at 6:30, check emails, Facebook and read my friend's blogs. At 7:30 I exercise for 45 minutes. My 45-minute exercise is in a one-hour time slot. This is because there's usually a setting up period and a down time afterwards. 8:30 it's time for my shower. This is also in a one-hour time slot because I tidy the bathroom and bedroom before starting my homeschool day at 9:30. Three children and one husband get themselves off to school, college or work by themselves.
The trick here is to promptly stop reading emails at 7:30. I watch 45-minute programs while exercising, and I can finish my shower and bedroom cleaning promptly by 9:30.
We homeschool until 3pm when the school kids come home from school. Then I list on eBay and sort things to be listed on eBay for a couple of hours. At 5pm it's dinnertime, I cook and we eat dinner before 6pm, then I relax with my book for about an hour. From 7pm until 9pm I sit and listen to music with my husband. We both have a laptop on our knees. This is the time I write articles. At 9pm I encourage my daughter to go to bed, have a chat and a cuddle with her and get ready for bed myself. I'm usually in bed by 10pm most days of the week.
Weekly Schedule
Saturday morning is the time the children and I clean the house. They all have their assigned chores, so if one bathroom isn't cleaned properly or there's stuff left on the floor I know whose responsibility it is. We don't rotate chores, they have had the same chores for over a year.
Tuesdays I go to the bank and the library. I only ever go to the library on a Tuesday. This means that my library books are only ever due back on a Tuesday. We use the library a lot. Some things are due back in a week and some after three weeks. So if I checked out on a different day I would be doing emergency trips to avoid library fines. Every Tuesday I see what's due back that week and take it back. It's a simple system but it works.
The bank is near the library so I get out enough cash to last the week, so I'm not running out of cash and making a trip specially to go to the bank.
I go food shopping on Thursdays. Every other Thursday I do a big shop at Costco, and on the other Thursdays I go to a local supermarket. I get bread and milk in between, but anything else we need waits until the following Thursday.
Friday is movie night. I usually get the movie on Tuesday from the library, but if I can't find one I have time to get one from Netfllx in time for Friday. This is the only day of the week they are allowed to eat junk food, so chips and sodas are purchased on Thursday and stored separate from the other food.
After School Activities
My children don't do scheduled after school activities. But they do have an active social life. With four children in the house they mainly socialize with each other. I don't like to drive one child to an after school activity and leave the others home, I prefer that they all do an activity together. The latest activity is that they will go out together on bikes and roller blades and discover new areas of our city.
Book Club
I belong to two book clubs, as reading is my only real leisure. I read one book in my hour's reading slot at 6pm, but the other book is listened to in the car on a CD. That way I can average finishing a book about every two weeks.
Buying non food items
Most non-food items are bought online and shipped to my house. We do leave the house to buy clothes and shoes, but not much else. In a busy week I will place a food order online and the local supermarket will deliver to my house.
Clutter
My house is largely clutter free. I am continually throwing things out. Having less stuff in the house makes it easy to clean.
Doctor, Dentist, Car Repair
As soon as the school year finishes I book everyone a doctor and dentist appointment and I book my car in for a service. If we need multiple doctor and dentist appointments they are usually finished by the time school starts in the fall. If anything needs repairing in the house, I try and wait until the summer months before inviting workmen in. Apart from that, if I have to schedule appointments during the school year I try and book them on a Friday, as it is less disruptive than the other days.
Just decide
Just decide what you want to do with your life and schedule it in your day or your week. Schedule in exercise, down time and leisure time. Then stick to your schedule. I would love to stay browsing the Internet all day, but I walk away from it at 7:30 to start my profitable day. That's how I fit everything in.
This article is a chapter from the book
Living Simply - Improve Your Life with Less Clutter
Life Lessons for Busy Moms: Essential Ingredients to Organize and Balance Your World (Chicken Soup for the Soul)
You Should Also Read:
Living Simply - Improve Your Life with Less Clutter


Related Articles
Editor's Picks Articles
Top Ten Articles
Previous Features
Site Map





Content copyright © 2023 by Tina Razzell. All rights reserved.
This content was written by Tina Razzell. If you wish to use this content in any manner, you need written permission. Contact Tina Razzell for details.