Join a Geographic Project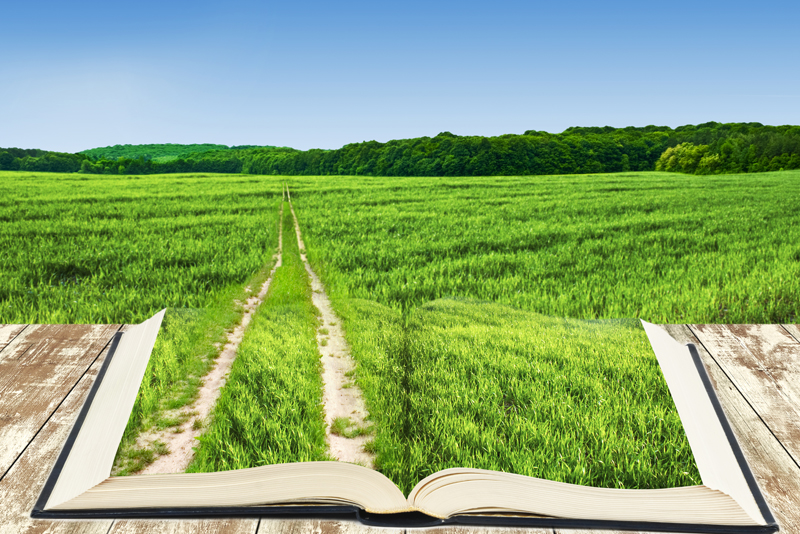 In the last of this series of articles on Genetic Genealogy we discuss geographic projects. The specific example here will be the geographic project for Flemish DNA. If you have English, Irish, German or French ancestors relevant geographic projects can be found on the site shown below.
Different areas of the world adopted surnames at different periods in time. They were coming into regular use by the time of the middle Ages, first by the nobility, then by the gentry. After the fall of the Roman Empire, Ireland was one of the first countries to adopt hereditary surnames, and Irish surnames are found as early as the tenth century.
Surnames are generally derived from one of four sources: the name of the person's father (patronymic), the person's occupation, a descriptive nickname or the person's locality. The latter were derived from the name of the place where one resided or from a description of the place. For example: some have argued that my surname comes from a particular location planted with specific trees. The name "de boeck" may have come from "the one who was responsible for the Halderbosch, a wood near Halle in Belgium populate with beech trees (although others have argued that "de bock" or "de buck" comes from the Flemish for mature male deer, which obviously also could have been in the Halderbosch).
More than half the English surnames used today derive from geographic descriptions. Various suffixes are common to indicate a topographical feature. This may lead to people with different surnames having matches because their common ancestor lived in the same village. Therefore,
geographical based projects
may be of great benefit in furthering one's genealogy.
Flanders is part of an artificial country created in 1830. Prior to its independence the country was for centuries occupied by foreign powers. In spite of those centuries of occupation Flemish people have retained certain distinct features of creativity, innovation, artistic and culinary skills, to name just a few. Many Flemish people emigrated to the USA and Canada or other parts of the world. In sum, Flemish DNA with unique combination of features can be found all over the globe.
The
Flemish DNA Project
creates a single place on the internet where, through genetic genealogy,
Flemish ancestry
can be studied. By bringing together DNA results from both Y-DNA (male) and mtDNA (female) genealogical lines of Flemish an attempt is made to find the deep ancestry of Flemish people, identify the original haplogroups and most typical surnames.
When you receive the results of your DNA tests, join the Flemish DNA Project and write me (contact e-mail address can be found in the references) about your place of origin and what you know about the origin of your last name.
Genetic Genealogy is clearly on the way to become mainstream. Genetic genealogy compliments and enriches classic genealogy. It is in every one's interest and capability to learn more about our ancestors via DNA testing. Taking a DNA test is easy, painless and requires very little time. The cost of obtaining DNA results is rapidly coming down.
How can you participate in the Genetic Genealogy revolution?
1. Use the references provided earlier to read more about genetic genealogy.
2. Order a DNA test today and mail in your swab sample.
3. Share your DNA results with others via your Surname Project and/or a Geographical Project.
4. Participate in The Genographic Project that will help to undertake one of the largest studies ever made of the human species and its migration patterns.
References
Chris Pomery: DNA and Family History: How Genetic Testing can advance your genealogical research, The Dundurn Group, Toronto, 2004.
Megan Smolenyak Smolenyak & Ann Taylor: Trace Your Roots with DNA: Using Genetic Tests to Explore Your Family Tree, Rodale, 2004.
Colleen Fitzpatrick & Andrew Yeiser: DNA & Genealogy, Rice Book Press, 2005.
***Guido Deboeck has come out with a new book. Check out
Flemish DNA & Ancestry
Content copyright © 2006 by Guido Deboeck. All rights reserved.
This content was written by Guido Deboeck. If you wish to use this content in any manner, you need written permission. Contact Guido Deboeck for details.


Related Articles
Editor's Picks Articles
Top Ten Articles
Previous Features
Site Map





Content copyright © 2023 by Guido Deboeck. All rights reserved.
This content was written by Guido Deboeck. If you wish to use this content in any manner, you need written permission. Contact Tina Sansone for details.