Nico's Alchemy – Ordinary Insanity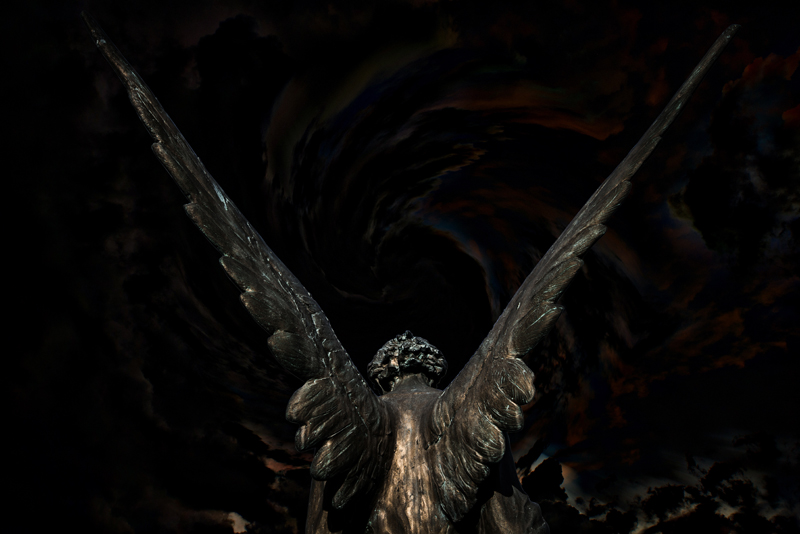 Nico's Alchemy is a project by guitar virtuoso, Nico Tamburella. Tapped by no less than Mike Varney as one of the new guitar gods in the last few years, Nico has written for several other bands and artists before starting this current assignment. The band also includes Candido (vocals), David Wire (drums) and Dani Stanner (bass).

Nico's Alchemy is just that….an alchemy of several different styles. I was expecting pounding rock but Ordinary Insanity is mostly of the '70s style hard rock…something that always finds favor with me. This EP was apparently recorded in 2004 and since it just sold out, will be repackaged later this year, about the time a new record "Perpetual Burn" is to be released.

The first track "No Time for Sadness" starts off with a snarly Tamburella guitar line before kicking into a pulse-kicker beat. Candido's vocals recall a bit of Mr. Coverdale at times and Joe Lynn Turner at others. The chorus will definitely stick in your head as will the one from the following cut "Fading Away". Both of these two cuts are very melodic and FM radio friendly. The latter song features a couple of bubbling little runs by Tamburella that make you want to hear him stretch out to do what he evidently can do so well on a longer solo. This is a nice little taste test however.

"It's Enough" slaps your ears a bit with the crunchy guitar off the top and Candido puts some grit into the bluesy rock sounding like a higher pitched Jimmy Barnes. Nico throws in some squirrely guitar parts midway through that change up the sound a bit nicely.

The final cut "Miss Sensation" is a good song but it sounds a bit out of place on this EP. It's the most radio-friendly out of them all and while it's good to have variety, this might not be the best move.

Overall this EP is full of great songs that are well played. For the full length, however, I'd like to hear Nico step out on guitar a bit more. The dude can play so let's hear him play. I realize the intent is to get the band concept and the songs across more than just a Nico solo project but a good solo is never unwelcome!
You Should Also Read:
Official Nico's Alchemy website


Related Articles
Editor's Picks Articles
Top Ten Articles
Previous Features
Site Map





Content copyright © 2019 by Morley Seaver. All rights reserved.
This content was written by Morley Seaver. If you wish to use this content in any manner, you need written permission. Contact Morley Seaver for details.