Old Favorites for Early Spring Color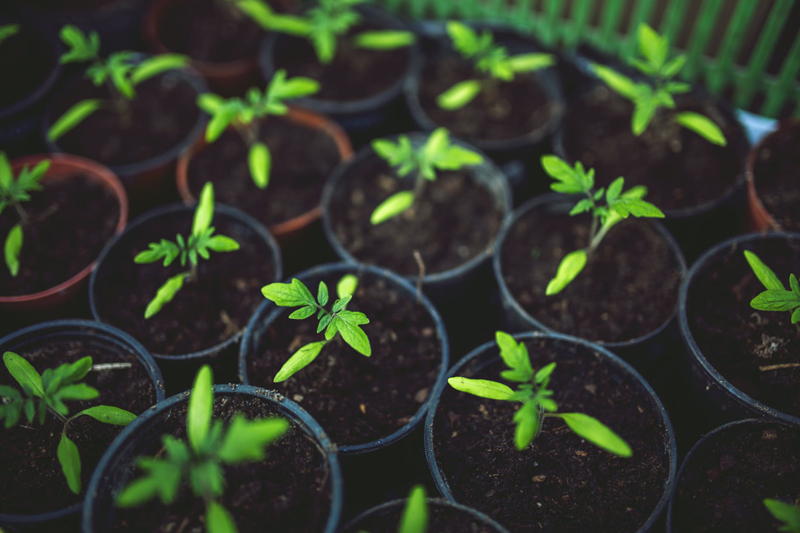 When looking for early spring color for your garden, look no further than the bright faces of Pansies, Johnny jump-ups, and Violets. These beloved flowers are members of the violet family and both bear the familiar five-petaled flowers with one lower petal or "lip". Violas are hardier than pansies, but both prefer the cooler temps of spring and fall to the heat of summer.

To grow, give them a spot with partial shade and rich well draining soil. You can start them from seed or by them in flats from the nursery. The choice of colors is as limited as your imagination. Pansies come in a wide variety of patterns and colors including purple, maroon, orange, bronze, yellow, blue and white and will grow from six to nine inches tall with two to four inch flowers. They are not hardy in most areas and should be replaced each year. Johnny jump-ups are a good ground cover plant, growing only three to five inches high with one-inch flowers, and come in many shades of blue, purple, yellow and even near black. Most varieties are hardy from Zones 3-8.

Once planted, be sure to deadhead them regularly. This will insure continued blooming. When the summer heat arrives, both plants will stop flowering and enter a dormant like period. Pansies can be removed and replaced, but Johnny jump-ups will resume flowering in the fall, adding late season color to the garden. Simply cut them back once they've stopped flowering.

The old fashioned violets prefer partial to full shade and moist soil. They spread via rhizomes and make a wonderful weed resistant ground cover. Like pansies and Johnny jump-ups. They prefer cooler temps, making them perfect for providing early spring color. Sweet, or English, violet is an old fashioned variety with a sweet perfume popular with many gardeners. It's hardy in Zones 4-8. They grow up to 8 inches tall and spread over a foot. The Birds-foot violet is another popular variety growing two to six inches tall. It is only hardy in Zones 7-9.

No matter which variety you choose, you're sure to enjoy the rich colors and happy faces these beloved plants bring to your garden. My personal favorites are Johnny jump-ups and I can't wait to see their bright faces each spring.

Have a favorite early spring flower or questions about pansies, Johnny jump-ups or violets? Stop by our gardening forum and let us know!




Related Articles
Editor's Picks Articles
Top Ten Articles
Previous Features
Site Map





Content copyright © 2019 by Sue Walsh. All rights reserved.
This content was written by Sue Walsh. If you wish to use this content in any manner, you need written permission. Contact Gail Delaney for details.